Blog
September 18, 2020
How does OKR Methodology Boost Salesforce Performance & Business Efficiency?
3 min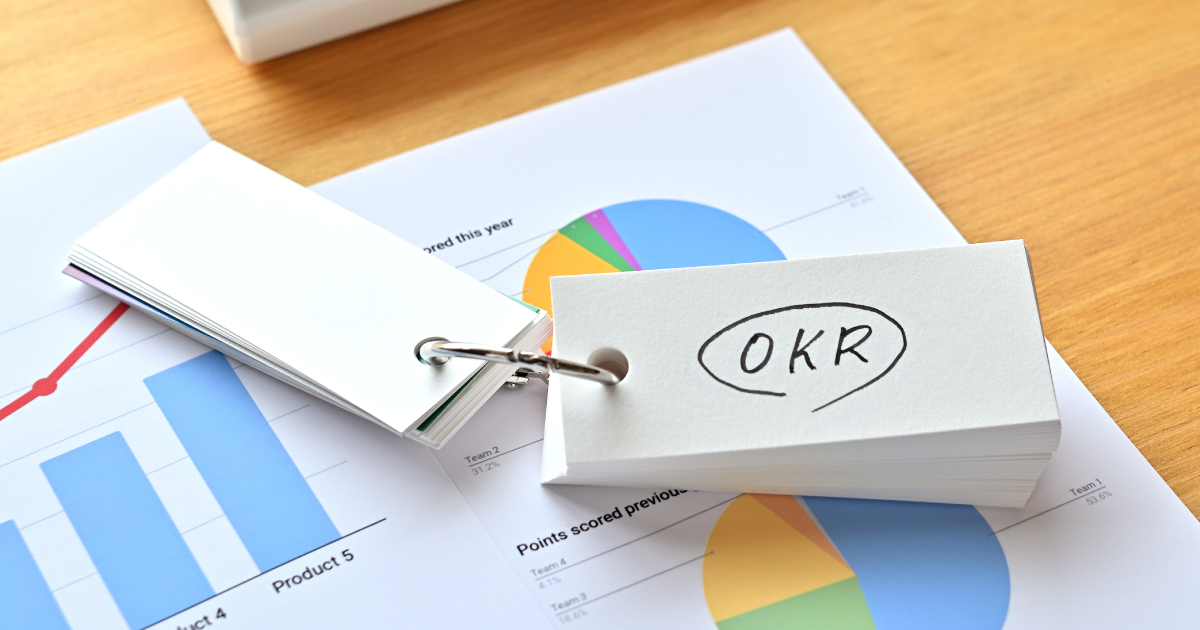 Objectives and Key Results (OKRs) is now becoming a widely adopted goal setting and performance management strategy across different verticals within an organization. OKR methodology is highly effective in the companies where sales teams' goals need to be aligned to the organizational objectives. The shared set of key sales goals may include improving customer retention, generating leads, increasing ROIs, etc. OKRs also bring clarity in terms of how well employees are performing followed by consistent feedback and communication.
It is important for most of the sales-driven companies to set clear objectives for their sales teams and measure the right metrics. When strategically crafted, OKRs can create a highly engaged, motivated, and productive sales team. Organizations adopt the OKR methodology to leverage improved results such as higher employee engagement, better sales, and increased productivity.
OKRs is the powerful strategy to manage and track progress of sales employees, who ultimately drive revenues and add value to the business. Let us see an example of sales OKRs at individual, team, and organizational levels-
Organizational Level OKR
The most significant objective for companies is to increase profits every quarter of the year. The key results for this objective are to generate revenues and increase customers globally. At the organization-wide level, employees from different functions work towards achieving common business goals and increasing overall productivity.
Team Level OKRs
There are multiple objectives to be attained at the team level within an organization. For instance, increasing potential customers and sales are the prime objectives for any organization. Some companies may hire new sales employees, while others may try improving the existing sales process to meet the targets.
Another instance is where companies focus on improving salesforce efficiency as the main goal. They key results may include interactive sessions on successful customer handling, organized by HR in collaboration with Sales Leaders. Other measurable key results may include increase in conversion rates, positive client feedback, and so on.
Individual Level OKRs
OKR methodology at individual levels can include varied objectives from boosting sales efforts to increasing ROIs and driving productivity. For instance, a sales employee gets a prime goal to maximize his/her sales efforts. The key results may include identifying new prospects, organizing meetings/demo sessions with those prospects, and ultimately converting leads to opportunities.
The Final Word
Sales is not merely about generating profits. It also focuses on other objectives like improving salesforce performance, boosting business productivity, fostering customer relations, etc. The robust OKR methodology enables sales teams to achieve these objectives. With utmost focus, transparency, and alignment, OKRs enable organizations to grow and succeed. Whether you adopt bottom-up alignment or top-down assignment strategy, OKRs aid your salesforce to move in the direction where the company is heading to.
OKR methodology can transform your good sales teams into great performing teams. So, adopt OKRs and spur your entire organization to share the same set of goals and get the desired results. If you want to align your sales teams against strategic goals, set new priorities, and derive improved outcomes, then join our unique First Class Program and unleash benefits of Unlock:OKR.
---