Blog
May 13, 2021
Need for OKR Consulting Today: Plan, Communicate, and Execute
3 min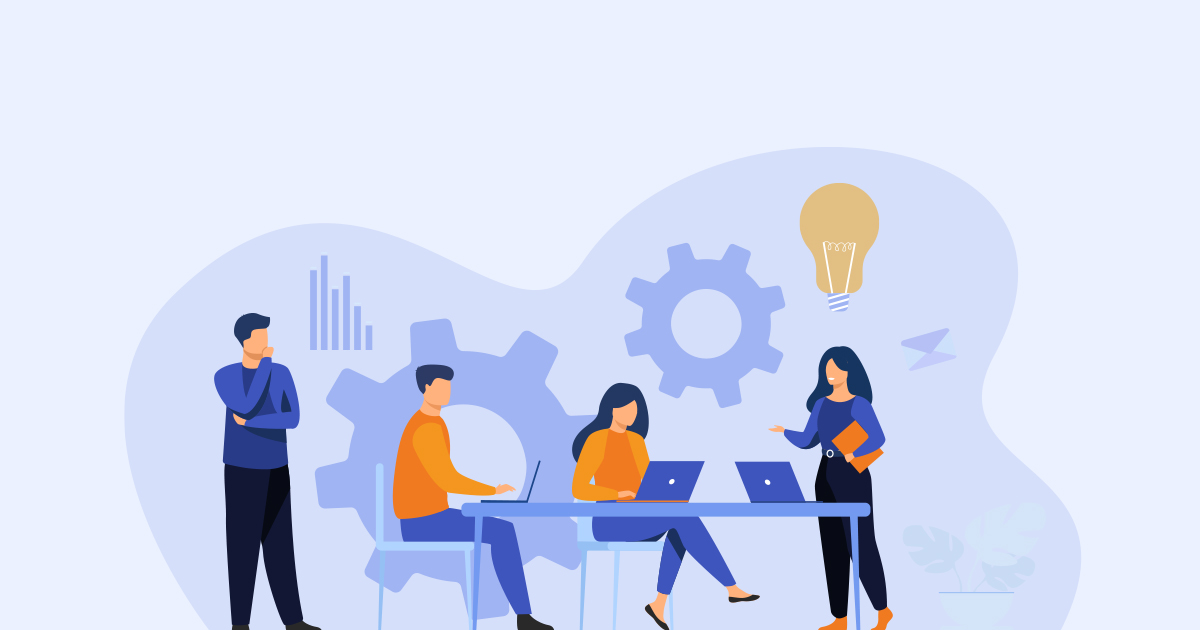 Objectives and Key Results (OKRs) is an effective goal-setting tool utilized by fast-paced organizations- effective for big enterprises as well as smaller startups. The OKR approach aligns different teams and individuals around shared ambitious goals, resulting in improved performance tracked over a given timespan- be it monthly, quarterly, or yearly. The OKR methodology helps to turn business strategy into realistic goals, which drive the entire organization to attain the best possible outcomes. This also imbibes a culture of transparency, enabling employees to understand their overall contributions in the quest for unlocking business success. Companies looking to seamlessly and effectively implement an OKR software, can seek OKR consulting to build a successful OKR plan, assess individual progress, and engage teams to ensure growth and sustainability.
The OKR framework helps create an agile system where everyone is aligned and focused on measurable goals and outcomes. An OKR Coach or Consultant can help to uplift your business strategy and attain success through various ways-
Planning the Right OKR Strategy

An OKR consultant helps plan the right business strategy to create and execute OKRs at the individual, team, and organizational levels. They first identify common business challenges such as lack of focus on employee performance, inconsistent communication approach, etc. To overcome these challenges, an OKR Coach comes with an effective plan to successfully roll out OKRs monthly, quarterly, or yearly, thus encouraging employee participation, promoting transparency between the teams, and driving overall performance impact.

Communicating OKRs at all Levels

After rolling out Objectives and Key Results, OKRs must be well communicated throughout the organization. Through OKR consulting, companies make sure that personal goals are aligned to team objectives, and these are in alignment with the organization's goals, vision, and purpose. Through effective communication, a consultant motivates everyone within the organization to create their OKRs, adopt the right rhythm, and improve performance by focusing on the most important business goals.

Executing OKRs to Turn Strategy into Action

OKRs serve different from traditional goal-setting methods in terms of simplicity and agility to unlock business success. OKR consulting enables companies to create and execute OKRs for a smaller group like a unit or department. Once it proves to be successful, the consultant can help set OKRs for different teams- be it Marketing, Operations, HR, etc., and then for the entire organization. Furthermore, the OKR champion or the coach also takes the ownership to review progress every quarter, ensuring the strategy is aligned, and results are improved.
The effective OKR consulting program helps organizations to adopt the OKR approach and achieve desirable results. Even if you have implemented OKRs within your organization, you can seek help from an OKR Coach to streamline the process and increase business impact. Undoubtedly, OKR coaching is crucial for transforming any business. Unlock:OKR is a powerful goal setting and performance improvement tool that offers several benefits to help you reach competitive success. You can Book a Demo to leverage the features of Unlock:OKR and understand the role of an OKR Coach in successfully implementing the framework.
---