Blog
January 8, 2021
OKR Framework: How does it Favor Performance Management?
3 min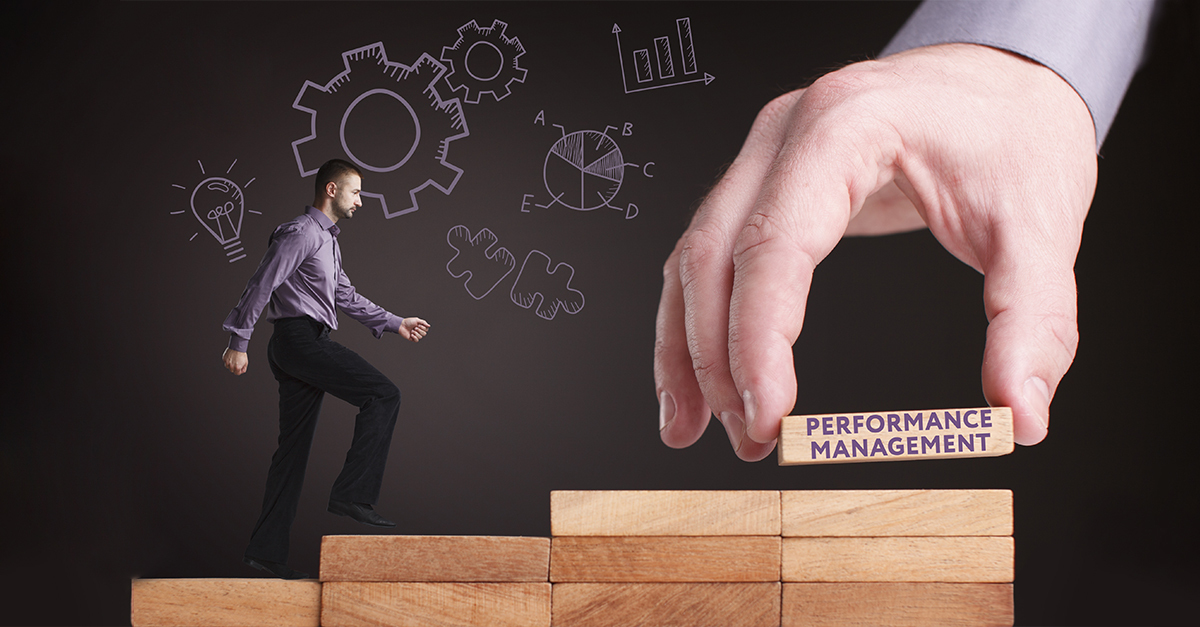 Organizations, whether large or small, implement Objectives and Key Results (OKR) framework to set common goals and achieve better outcomes. OKRs adopt a quarterly/annually goal setting process for teams and individuals to articulate the objectives, create the priorities, and measure the overall impact. With ever-evolving business needs, OKRs are used as the powerful performance management framework that aid leaders to create high performing teams, thus adding value to business and strengthen workplace culture.
Why to Choose OKRs for Performance Management?
Organizations conduct annual performance reviews to track employee progress. But the traditional performance management approach is ineffective due to the following reasons-
Appraisals are subjective and depend upon the viewpoint of people who may or may not have a clear idea of an individual's performance per to their job role
Feedback is often given during review meetings on annual basis, thus giving less time to employees to work on their areas of improvement
Employees also feel lack of engagement and support from their managers throughout the year
To overcome these challenges, organizations are using OKRs as an ideal performance management framework to set business goals and drive key results to define organizational success. The OKR framework aids organizations to communicate the right goals to different teams and gauge performance to meet the right business strategy. OKRs help with performance management in different ways. These are-
Tracking Team's Progress
With OKRs, managers can easily review and track their team's performance on quarterly basis. The review process creates an opportunity for employees to learn and progress through qualitative feedback. OKRs enable employees to discuss their goals with their managers, work on their improvement areas, and refresh goals for the next quarter to improve the business productivity.
Recognizing High Performers
The OKR framework enables managers to recognize the top performers during monthly/quarterly check-in meetings. Employee recognition practices prove to be an effective way to boost employee morale, loyalty, and even efficiency. By assessing individual progress and recognizing the effort of top performers, managers encourage their teams to accomplish more and stay productive.
Building Engagement
An OKR-focused performance assessment strategy is yet another opportunity to drive engagement across the organization. Instead of aligning goals from top to down, teams define and set effective OKRs to meet the organizational objectives. As a result,employees feel more connected to the company's vision and goals, thus imbibing a sense of satisfaction to perform and contribute towards driving success.
The powerful OKR framework makes it easier for organizations to adopt, track, and implement objectives and key results. OKRs serve as the perfect performance management tool through interactive meetings, feedback, and recognition, in context to the shared goals and intended outcomes. It is a simple yet powerful framework to align, track, and measure organizational goals that inspire everyone to progress in a unified direction.
Unlock:OKR is an ideal goal setting and performance enhancement framework that helps organizations to set, track, and execute OKRs. With a clear focus on priorities, alignment between strategy and execution, clarity of shared objectives, and accountability to achieve measurable outcomes, Unlock:OKR serves it all! To know more, join our unique First Class program and explore more about its benefits and use cases.
---