Blog
February 10, 2021
OKRs in Business: 4 Attributes to Build High Performing Teams
2 min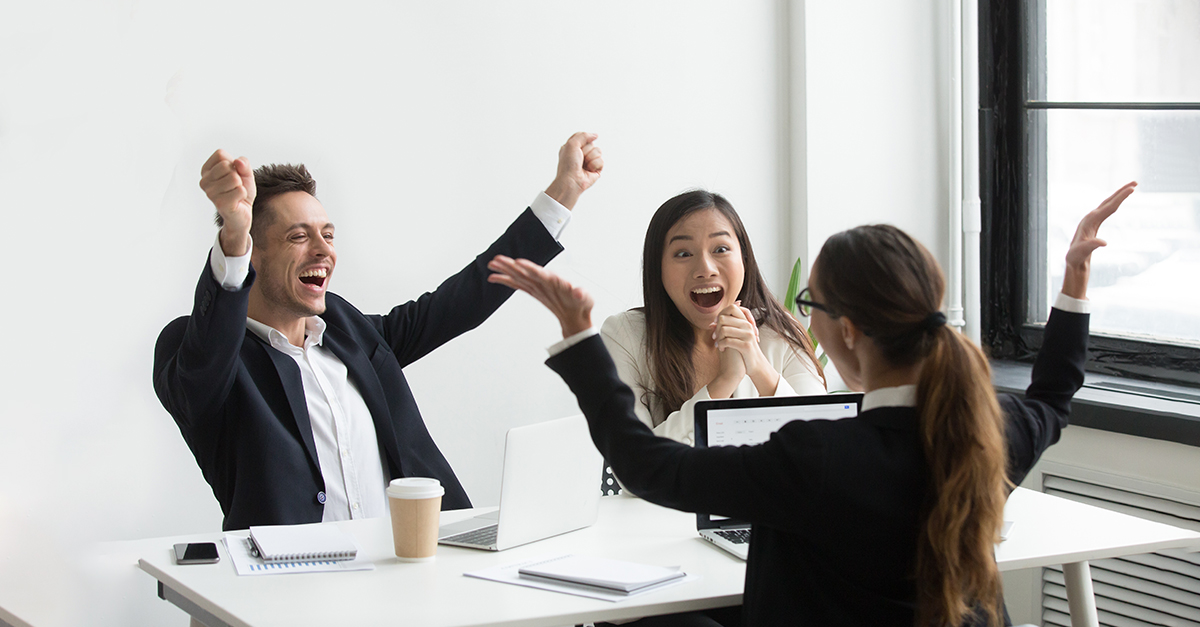 Today, most organizations practice Management by Objectives (MBOs) for effective goal setting and performance management. With technological innovation, companies are shifting to a more powerful and modern goal setting approach called as Objectives and Key Results (OKRs). By adopting effective OKRs in business, corporate leaders set clear objectives, align company goals to different teams, measure performance, and then provide feedback on overall progress.
Crafting business OKRs and measuring outcomes against each objective is the most crucial aspect of performance management. Organizations implement the OKR framework to manage quarterly goals and build high performing teams. When top-level OKRs are funneled down to individuals and teams, this helps to prioritize workforce engagement, performance impact, and business outcomes. Following are the four key attributes that help to develop high performing teams using OKRs:
Set Clear Goals
Companies adopt and execute OKRs to create a great sense of purpose, bring everyone on the same page, and improve progress to attain game-changing results. They set ambitious and realistic goals so that everyone moves in a unified direction to accomplish the company's mission and long-term goals while building a high performing team.
Embrace Transparency
Managers and senior leadership need to utilize OKRs for creating a shared set of goals, focusing on priorities, and achieving improved business results. Tracking goals with accurate transparency is another key attribute of high performing teams. So, managers conduct weekly check-ins and monthly review meetings to ensure that OKRs are on top of the mind of everyone. This comes as a huge opportunity for employees to focus on what needs to be done and whatnot in the next quarter.
Support Accountability
All employees, as well as managers within an organization, need to be accountable for their achievements when adopting OKRs. Whenever an employee does not perform well, managers need to address the gap and refresh the OKRs to bring that employee back on track. When employees collaborate with their peers as well as managers to meet the desired goals and get expected results, this helps in building great performing teams.
Continuous Feedback
Traditional performance management methods such as appraisals and annual ratings may sometimes fall short. Therefore, organizations are implementing the powerful OKR methodology that supports continuous feedback mechanism. With OKRs, managers provide qualitative feedback to their teams on a weekly/monthly basis which helps to improve employees' skills, boost business productivity, create better alignment, and ultimately strengthen performance.
Companies track and execute OKRs based on the nature of their business. While some OKRs are time-specific such as quarterly, others are project-specific to brainstorm creative ideas on accomplishing the company goals. Some of the leading companies like Netflix, Amazon, LinkedIn, and others have been adopting OKRs to achieve the best outcomes and build the high performing teams that eventually unlock success.
Do you want to develop a high performing team that can take your company to the next level? If yes, then Unlock:OKR can be the best choice! The powerful goal setting and performance management framework perfectly fits the needs of small startups as well as large enterprises. Based on the four key pillars of success- Focus, Alignment, Clarity, and Accountability, Unlock:OKR holds the potential to create high performing teams for your organization. To know more, request a Free Demo.
---