Blog
July 21, 2021
OKRs in Business: Common Mistakes to Avoid in 2021
3 min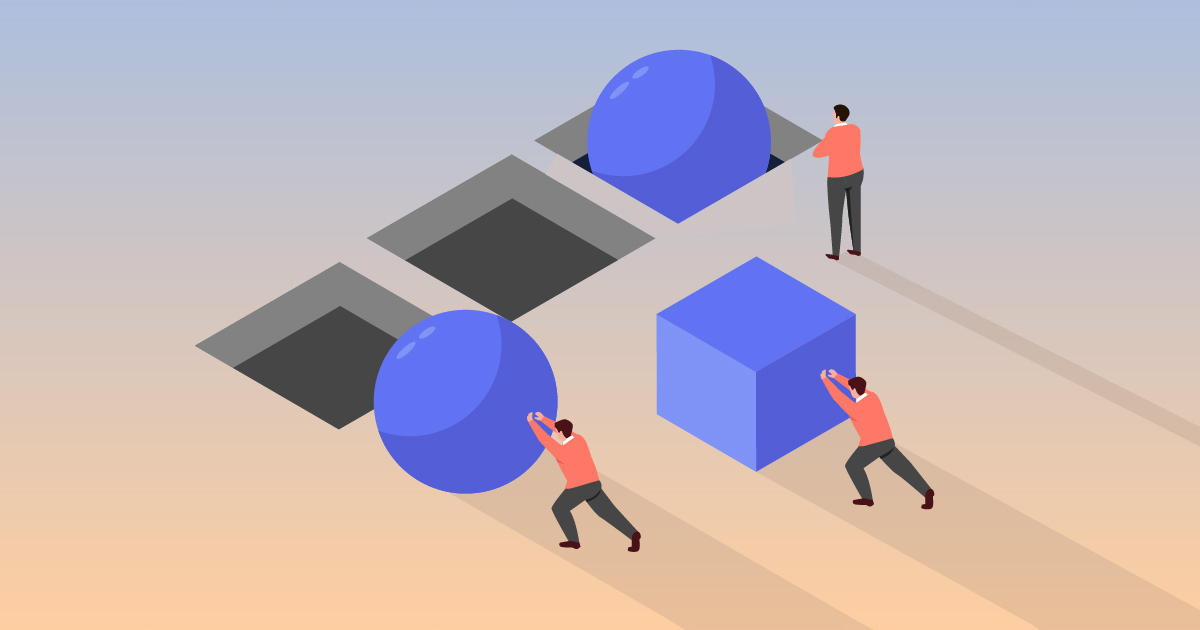 Let's stop sugarcoating the truth: Objectives and Key Results (OKRs) are not the easiest to implement, and many businesses struggle to do so successfully on the first try.
That's why business leaders must learn of the common pitfalls before diving straight into OKR implementation.
To support your OKR journey, we have compiled three of the most common mistakes businesses make when rolling out OKRs. As a bonus, we'll recommend some of our favorite ways to mitigate these pitfalls.
Let's get started.
1. Not addressing the company culture changes
More than anything, rolling out OKRs inflicts an enormous cultural shift within any business.
With any new initiatives, leaders will meet with both supporters and resistance in the workforce.
To appropriately manage the cultural shift and resistance, leaders must never forego change management when implementing OKR.  And according to Harvard Business Review, change management will set your business up for success with OKRs in three steps: Preparation, implementation, and follow-through.
Here are the general steps we recommend leaders take when managing the change OKRs bring to their organization:
Communicate the new OKR initiative, including benefits for the business and its workforce.
Collaborate on the new priorities in company-level OKRs, including what steps will be taken over the next quarter.
Address how OKRs will track performance and support under-performance being careful to note OKRs are not directly tied to compensation.
Have every individual start by drafting one OKR that aligns with company-level OKRs and core values.
Also Read: How are OKRs in Business Better than Traditional Approaches?
2. Neglecting to track OKR progress
Like the common practice of setting New Year's Resolutions, businesses commonly "set and forget" OKRs.
Sadly, setting up OKRs alone will not help businesses achieve the desired results of company alignment and organizational efficiency.
For OKRs to work, they must be tracked on a regular cadence and adjusted when necessary. However, in practice, leaders may find that updating the progress of OKRs fall to the wayside when employees become busy. This scenario can be especially true when teams are tracking OKRs manually using Excel or a spreadsheet.
As a first step in mitigating this common mistake, businesses can consider implementing a weekly automated email reminder for employees to update their OKR progress.
In due time, your team will outgrow tracking OKRs using Excel or spreadsheets. Therefore, this is the best time for leaders to start evaluating dedicated OKR tracking solutions.
By automating the OKR process, the burden of menial tasks is eased, making time for regular feedback. Moreover, dedicate OKR solutions like Unlock: OKR deliver the added benefits of visual OKR insights to empower managers to make real-time decisions based on results.
3. Copying the OKR process of another company
Businesses globally have been inspired to adopt the OKR methodology by giants like Google and Intel.
Unfortunately, some businesses fail to realize successfully adopting OKRs does not mean copying the exact model of another company.
OKR Coach, Felipe Castro, proposes "…that OKR should not be seen as a one-size-fits-all approach, but as a set of customizable building blocks that non-Silicon Valley companies can leverage to transform how they set and manage goals, even without adopting the whole OKR model."
To avoid this pitfall, business leaders must understand the OKR principles. It is only after having a clear understanding of the OKR methodology that business leaders can adapt OKR principles to the needs of the business.
As complex as this may sound, adapting OKRs can be very straightforward.
Adapting OKRs to the needs of your business could mean something as simple as adjusting the length of OKR cycles. While it is most common to create annual OKRs in January and quarterly OKRs throughout the year, this may not apply to specific industries.
The importance lies in looking at the performance management processes already working for the business and integrating that with OKRs.
Conclusion
Knowing the common OKR pitfalls is critical for a successful OKR implementation across your business.
Without this knowledge, business leaders risk losing valuable time, resources, and employee morale from poor OKR implementation.
To learn more about how you can successfully implement OKRs for your business, check out our guide: Measuring Business Outcomes with Objectives and Key Results.
For more on Unlock:OKR features or connects with our OKR experts, you can Book an Demo and get started!
---