Blog
November 23, 2020
OKRs in Business: Reducing the Gap between Os and KRs
2 min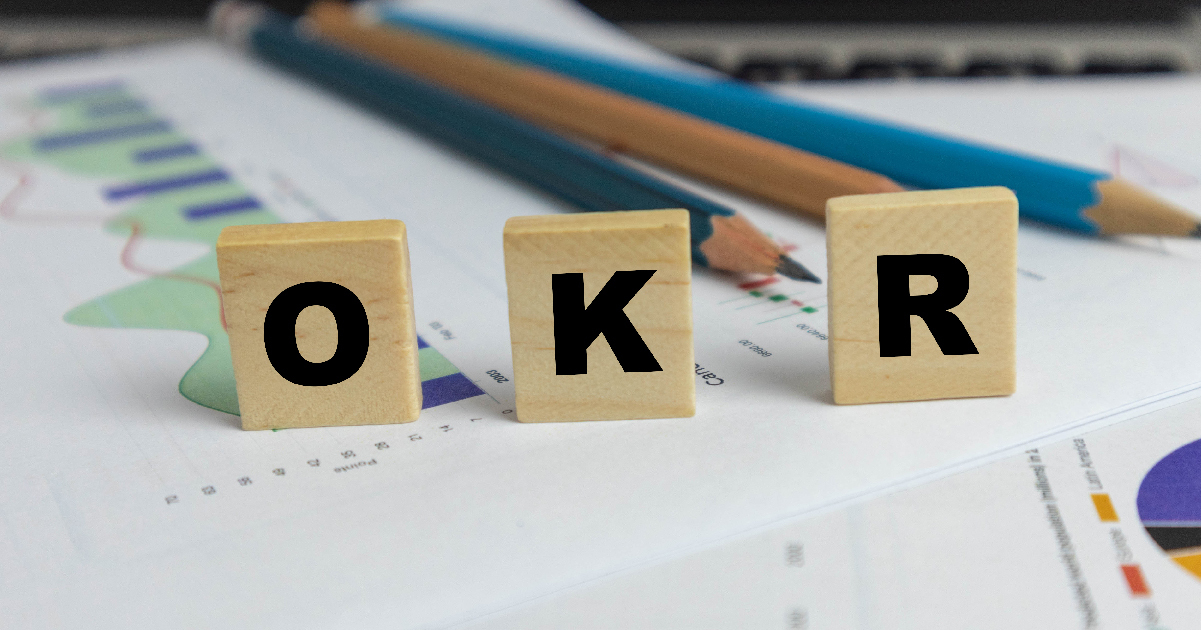 Objectives and Key Results (OKRs) reflect what an organization is trying to achieve, how to execute an effective strategy, and quantify results with metrics. OKRs in business serve as a powerful performance enhancement framework that helps to reduce the gaps between the objectives created and the key results attained. Are you wondering how are OKRs different from other performance management tools? The answer is that OKRs are simple, easy to track, and attainable. Organizations implement the OKR framework to set clear focus and alignment towards achieving a shared set of objectives. The aim is simple- to ensure everyone moves in the right direction, with the right kind of objectives in mind, and in a constant rhythm.
There is not just one way to adopt OKRs in business. Individuals and teams can create, reassess, and then tweak OKRs as per the changing requirements. The OKR framework stands out among other traditional tools and narrows the gap between objectives and key results through-
Simplicity
OKRs are easier to create and understand. Organizations adopt and implement OKRs to narrow the gap between strategy and execution of specific goals. Also, Objectives and Key Results help to reduce the effort on setting new goals from months to days. Consequently, this helps everyone to utilize their resources in attaining the desired goals and not merely setting them.
Agility
The organizational structure defines its agility and the culture, policies, and values are the other factors. So, instead of making yearly plans, OKRs adopt an agile approach where objectives are aligned through top-down or bottom-up approach on a quarterly basis. This enables organizations to review progress at the end of each quarter, refresh objectives, and set new key results that are adapted to change.
Tracking OKRs
To prepare organizations towards making the right decisions and aligning employees to common goals, creating the right rhythm is important. Companies focus on both strategic as well as tactical OKR cadence for creating meaningful experiences, increasing opportunities to perform better, and getting a feeling to win. In general term, OKR cadence is the frequency at which an individual, team, or the entire company set and track their OKRs- be it annually, monthly, or quarterly. Let us take an example: When senior leaders in an organization sit together to think about the vision and future of their company, they create a strategic plan. This leads to driving strategic OKRs which are reviewed once in a year and the tactics to drive that strategy can be reviewed on quarterly basis. So, there are two types of rhythms while setting OKRs in business-
Strategic cadence is setting long-terms goals at the organizational level, especially to meet annual targets. Both large and mid-sized companies plan a proper strategy throughout the year and accordingly review OKRs, whenever required.
Tactical cadence can be maintained to set short-term goals at the team and individual levels, especially to meet quarterly targets. Managers from different departments need to evaluate individual progress at the end of each quarter. This is the time to determine whether the same objective will be carried forward to the next quarter or replaced with a new set of shared goals. Ultimately, tactical OKR cadence smoothens the entire process of adopting, tracking, and aligning OKRs across the organization.
Transparency
Organizations adopt and implement OKRs to bring the transparency in what is being done and what are the expected outcomes that strive to overall success. OKRs are public and anyone within the system can view the OKRs of someone else from peer to manager to CEO of the company. This motivates everyone to meet their targeted objectives which can drive the overall performance impact and operational excellence.
When executed successfully, OKRs in business aid organizations to redefine the success criteria through measurable outcomes. OKRs serve as an ideal goal setting and performance management framework that drives the business impact through consistent focus, improved alignment, better clarity, and accountability. The success criteria are also communicated down to different verticals so that everyone is on the same page while contributing to the company's growth and success. OKRs put legs on value and vision of an organization, thus bridging the gap between Os and KRs, that is, between strategy and its execution.
In a nutshell, if we talk about any distinguishing feature of the OKR framework, it is the fact that everyone is aligned to move towards their intended goals. When every employee in the organization is geared with OKRs, it becomes a cog in a wheel that strives to the company's growth. Unlock:OKR is the powerful framework that can help your organization successfully adopt and execute OKRs. It acts as a one-stop solution to drive performance, boost collaboration, and overall impact on your business. To know more about Unlock:OKR, join our unique First Class Program and explore more about its features and benefits.
---