Blog
February 26, 2021
OKRs in Business Vs KPIs: Know the Difference
2 min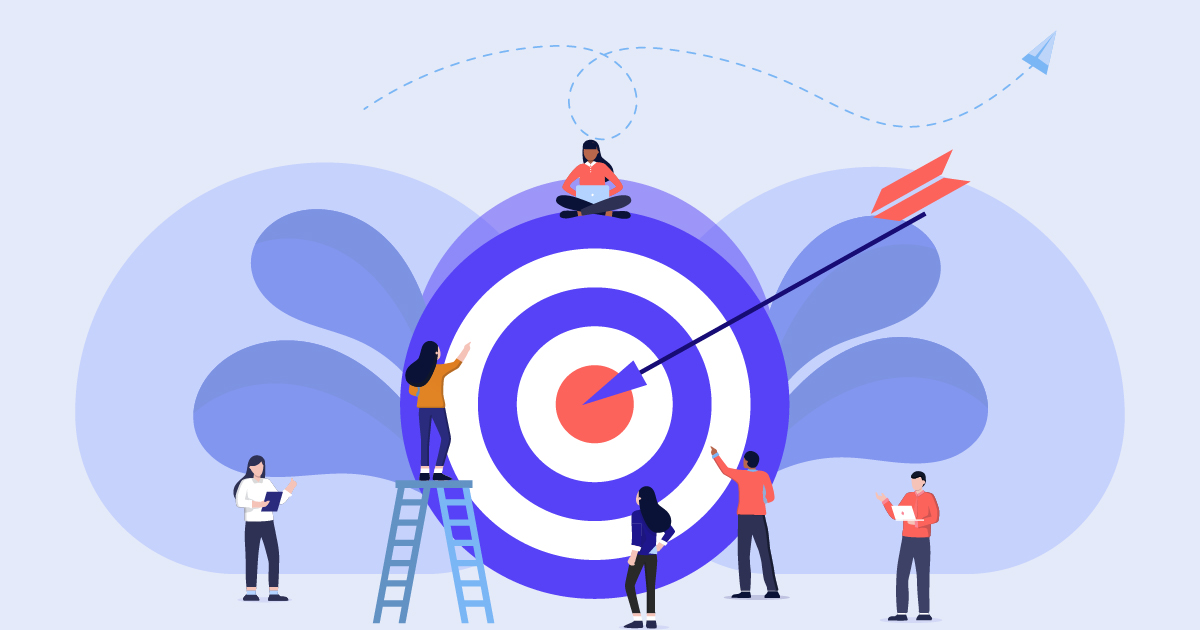 How do OKRs help Organizations Gain Proficiency and Unlock Success?
In today's dynamic business world, more and more companies are shifting from the traditional approaches such as Key Performance Indicators (KPIs) to Objectives and Key Results (OKRs). You might be wondering how KPIs are different from OKRs as both serve as effective performance management tools for an organization. KPIs are the performance metrics used to measure the output, success, or even the quality of an ongoing process. On the other hand, OKRs in business focus on the broader picture of the company's vision, culture, goals, and purpose. Though OKRs do not replace KPIs but the OKR framework can serve as a powerful performance enhancement tool to improve overall business outcomes.
OKRs and KPIs: What's the Difference?
KPIs reflect the metrics that define various success factors for an organization. They help businesses to achieve quantifiable results in terms of customer retention, sales growth, revenue increase, etc. KPIs are cascaded down to teams and employees to evaluate the overall performance impact. For instance, the KPI for revenue increase may be further divided into smaller KPIs such as increasing the number of marketing leads, rise in conversion rate, and better customer satisfaction and so on. Objectives and Key Results is an effective goal setting and performance management strategy that helps to set shared objectives and attain measurable outcomes. OKRs in business are created at all levels- for the entire organization, a team, or even an employee. For instance, the company's objective is to increase revenues by 40%. The intended key results would include increasing conversion rates by 30%, improve client satisfaction by 60%, or even boost cross-sell revenues by 50%.
Also Read: How are OKRs in Business Better than Traditional Approaches?
Let us explore the difference between KPIs and OKRs:
KPIs focus on a specific goal to drive the company forward. On the contrary, the Objectives and Key Results framework is implemented to create shared objectives, focus on priorities, and execute the right strategy to accomplish the company's vision and goals.
Corporate leaders create KPIs for the whole year and monitor performance and compensation based on metrics. OKRs in business are set on a quarterly/annual basis and refreshed over time to time, based on the business strategy and overall performance.
KPIs enable organizations to measure past performance. OKRs are adopted to set, track, and achieve future objectives. Both methods focus on what matters the most and how to achieve improved business results.
Top leadership creates KPIs as per the varied business needs and employees' pertinent job roles and skillsets. On the other hand, top-level OKRs are funneled down to different teams and individuals to communicate the right mission and purpose. Also, individual and team level OKRs are bottom-up aligned to bring everyone on the same page, encouraging collaboration, employee upskilling, and improved performance impact.
Also Read: OKRs in Business: Good OKRs Vs Bad OKRs
In a nutshell, both KPIs and OKRs in business are effective strategies to evaluate employee performance. Various organizations use KPIs as well as OKRs to yield the best possible outcomes while improving employee engagement, productivity, and overall performance. If you want to set ambitious goals and accomplish the desired outcomes for your organization, then Unlock:OKR can be a perfect choice! The simple OKR tool helps to create common business objectives, focus on priorities, adopt the right rhythm, and attain measurable outcomes. You can Request a Demo to understand how does Unlock:OKR helps to align your teams, execute the right strategy, and drive the expected outcomes that unlock business success.
---