Blog
January 28, 2021
Significant Tips to Meet Sales Targets using OKR Software
2 min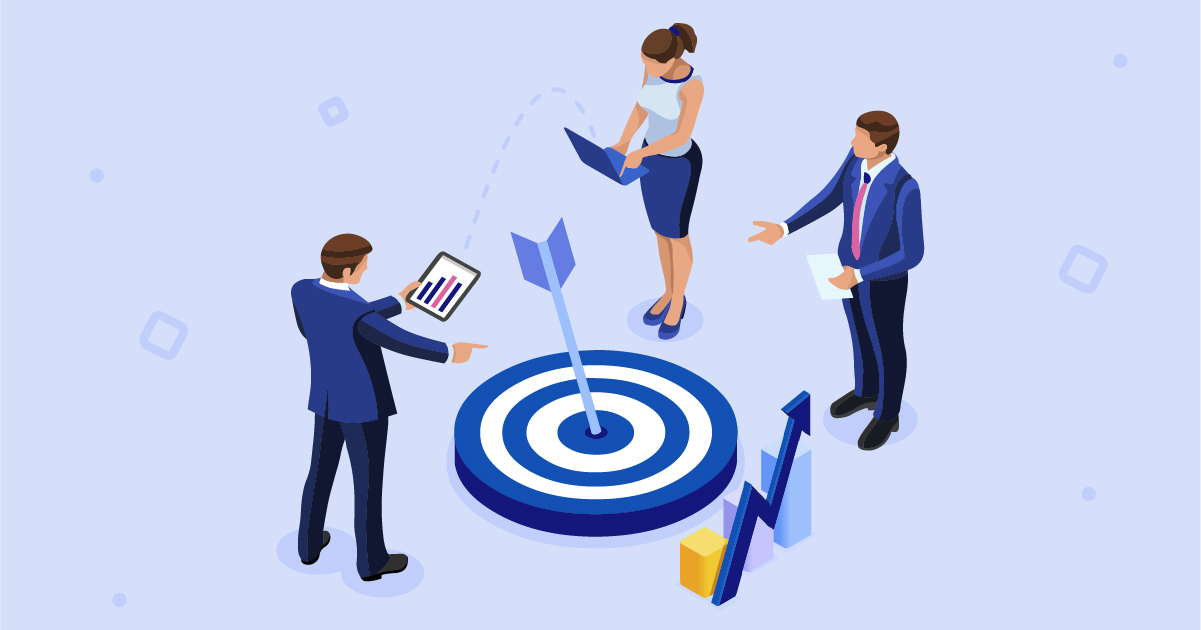 Objectives and Key Results (OKRs) is a powerful tool used by organizations for setting business goals and tracking measurable outcomes. They were first introduced to Google by John Doerr in the year 1999. Later, leading companies like Google, Netflix, Amazon, LinkedIn, and others have started adopting OKRs for setting goals and managing performance. Notably, organizations do not create and execute OKRs to merely narrow the leadership gaps. They utilize the OKR software to strengthen employee upskilling, performance enhancement, and boost employee productivity. To ensure success and achieve business targets, it is important to optimize the execution of team OKRs, especially for Sales. Organizations must set effective OKRs for their sales employees and eventually analyze their performance against their personalized business goals.
Are you adopting sales OKRs for the first time in your organization? If yes, then deploying OKR software for sales team can be a complex task. Below are the few tips that help to create successful sales goals and win business targets:
Align to Simple Goals
When setting objectives for sales reps, ensure that they are straightforward. Sales goals should be adopted, keeping in mind the time and resources available to achieve the desired outcomes. Complex objectives may confuse your sales teams and ultimately impact the business. Therefore, utilize OKR software to track individual progress and analyze whether the goals have been accomplished or not.
Focus on Target, not Approach
The goals for sales teams are quite aggressive and depend upon company's budgets, project timelines, and overall strategy. If sales employees will focus on the business approach, they might impact their performance and distract from their goals in between the quarter. Therefore, sales employees must focus on their targets which can be adjusted whenever there is a change in strategy while keeping the same purpose.
Break down Bigger Goals into Smaller Targets
Organizations utilize the powerful OKR software to set bigger goals and break them into smaller and achievable targets. The smaller targets enable the workforce to develop new skills and strengthen performance while progressing towards meeting their objectives. These also keep sales employees and the leadership to stay of the right track, focus on winning new deals, and take specific actions to meet the OKRs. For instance, an executive gets the quarterly target to drive sales revenues by 12% and one of the bigger goals is to get 5 more clients. So, their focus should be on how to get new clients. Effective marketing campaigns can be one of the smaller targets that help to meet the desired outcome.
As you all know, sales teams are responsible for narrowing the gaps between clients' needs and the products/services offered by the company. They play a pivotal role in increasing business revenues, improving customer retention, and driving growth. Sales teams are always under the pressure to boost sales and foster client relations. Their success is always measured against meeting the sales targets. So, organizations deploy OKR software to ensure that their sales teams remain motivated, engaged, and productive.
A simple yet powerful goal setting and performance enhancement framework, Unlock:OKR, can help to meet your salesforce goals. Want to know how can Unlock:OKR yield the best outcomes by meeting the shared set of business objectives? Join our unique First Class Program to know more about the features and benefits.
---