Blog
July 30, 2021
Why are OKRs in Business the Right Choice to Attain Bold Goals?
3 min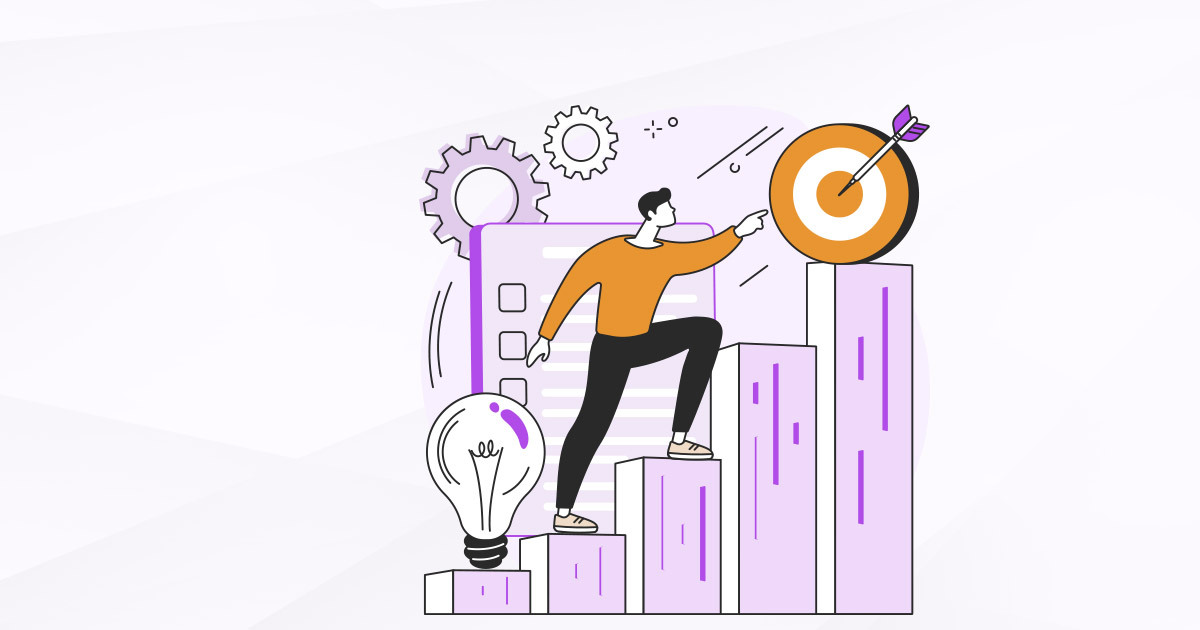 Objectives and Key Results have enabled some leading companies like Google, Oracle, LinkedIn, Intel, and others to manage their far-reaching goals and achieve phenomenal success. Nowadays, OKRs have become one of the most successful goal-setting methodologies that link bold, ambitious goals and measurable outcomes with the right focus, clarity, accountability, and alignment. When organizations adopt OKRs, they inspire everyone to collaborate and align towards the common purpose and measure success by attaining game-changing results.
The philosophy of organizations that adopt OKRs is that achieving 100% of your goals is too easy. Therefore, OKRs must be used to set and track audacious goals that not only aspire but inspire the teams to achieve challenging goals. Bold goals drive the teams to rethink their business strategy that helps unlock performance and boost overall impact. Do you know how OKRs in business can prove to be the right choice to accomplish bold goals?
1. By Setting Inspiring Goals

Rethink how the goals that are set can inspire everyone within your organization. Business leaders need to define qualitative objectives that reflect the company's overall vision, goal, and purpose. Objectives are bold, meaningful, and achievable goals that need to be accomplished over a specific period- month, quarter, or year. Every goal is communicated to each team member, who then contributes towards taking the business forward.
2. By Measuring Key Results

Focus on defining quantifiable key results which reflect 'how' you will achieve the bold and ambitious goals. Key results indicate your efforts while trying to achieve the desired objectives, and they may include revenues, engagement, growth, performance, and so on. When you reach your results faster and measure success consistently, OKRs add value to the business.
Also Read: How are OKRs in Business Better than Traditional Approaches?
3. By Tracking OKR Execution

Include OKRs as a part of weekly/monthly check-ins to track progress and engagement. Align everyone in the same direction and shift their focus on the most important goals. Managers can make weekly/monthly reports to communicate the progress on the goals that are lagging, completed, etc. They also ensure that every roadblock in the OKR journey is identified and the business strategy is executed well to grow and succeed.
4. By Embracing Inspired Culture

Embrace an inspired organizational culture where teams feel motivated to achieve bold and ambitious goals that bring excellent key results. OKRs in business requires multiple iterations to implement them successfully at all levels. So, getting the OKRs right is not about improving performance but how well employees feel inspired and engaged while striving for business excellence.
Now that you know how objectives and key results can help you set bold yet achievable business goals. Are you ready to implement the OKR framework within your organization or still looking for OKR consulting to guide you about the entire goal-setting process?
Unlock:OKR can serve to be the one-stop solution for businesses that want to set bold and ambitious goals and drive measurable outcomes that make success transparent for all.
Try a free demo today and explore how OKRs can unlock your potential.
---