Blog
September 16, 2021
Why is Self-reflection Important when Renewing Business OKRs?
2 min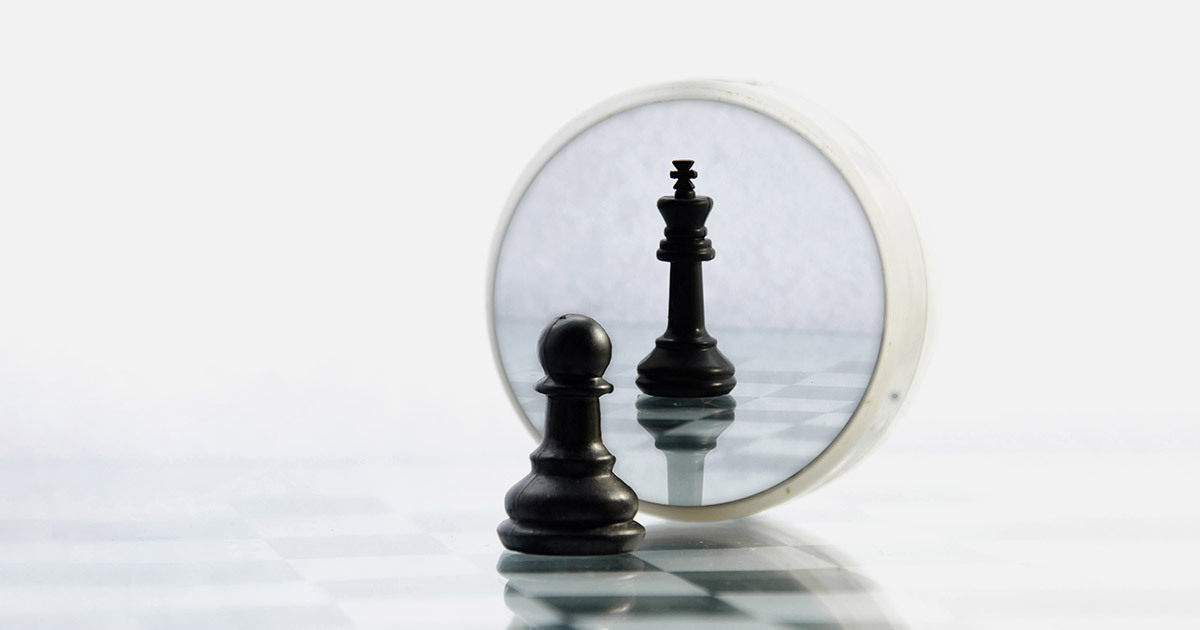 Objectives and Key Results (OKRs) is a simple yet powerful framework that follows few principles to achieve the desired goals. Several success stories of organizations that have implemented OKRs in business, with Google, LinkedIn, and Amazon amongst the leading names. Moreover, small startups, non-profits, and mid-sized companies have gained phenomenal success by adopting the OKR methodology. It depends on the organization's willingness to improve their goal-setting approach with OKRs that ultimately help to drive improved business results.
Unlike other traditional goal-setting approaches, the OKR methodology outshines at the end of an OKR cycle- be it monthly, quarterly, or yearly. Setting and tracking business OKRs help measure progress, goal achievements, and employee engagement. When done accurately, this evaluation can add value to the company's overall success and growth.
Also Read: How are OKRs in Business Better than Traditional Approaches?
Importance of Self-Reflections when Renewing OKRs?
Most organizations prefer quarterly OKR reviews to track progress timely and renew OKRs if any business priorities change. During an OKR review process, the first step is grading company OKRs. This is not about tracking your teams' performance and linking it to their annual compensation. OKR grading involves monitoring goals that are accomplished at the end of the quarter.
The next step after grading, which is equally an essential part of the OKR renewal process, is self-reflection. While grading is all about tracking performance and how well your teams attain their goals. Did they fail or succeed in meeting their objectives? On the other hand, reflection is all about putting performance in context. Did the outcomes align with the business goals? What factors were under the control of your teams? The aim is to distill learning through experiences. As John Doerr rightly said in his book, Measure What Matters, "We do not learn from experience, we learn from reflecting on experience(1)."
When implementing and renewing OKRs at the end of the quarter, self-reflections help, you showcase your judgment to place graded objectives and key results. Few factors such as economic disruption with the global pandemic, slow supply chain management, and others may keep your company away from meeting its top-level goals. During the OKR review cycle, self-reflections may help employees plan effective strategies to work around these issues in the next quarter. Even if your teams achieve their goals too quickly, managers can set stretch goals that motivate employees to achieve more results and perform better.
Also Read: OKR Framework: We Need more Alignment and Transparency Now!
Below are some of the self-reflections that play an essential part during an OKR review cycle:
Did I achieve my targeted business goals?

If yes, what factors contributed to my overall success?
If no, what were the hurdles that made me fail to achieve my goals?
If I need to renew my OKRs, what goals should I change?
What are my key learnings from this quarter that might change my strategy for the next OKR cycle?

These self-reflections may help your teams learn from their mistakes and accordingly set and realign their OKRs to achieve the best possible results in the next quarter and even after. John Doerr says, "The key to satisfaction is to write aggressive goals, achieve them, pause to reflect on the progress, and then repeat the OKR cycle (2)." It is essential to assess and renew OKRs during every cycle and learn from the mistakes to relish progress and attain more results. 

Have you tried self-reflecting your achievements during an OKR cycle? Implement Unlock:OKR, a simple goal-setting framework, to set and track effective OKRs in business that ultimately reflect your accomplishments and measure success.

Do you have any queries? Ask our OKR experts and get started today!

---