Blog
February 11, 2022
A Must-Have Tool in Your Remote Workers' Arsenal
3 min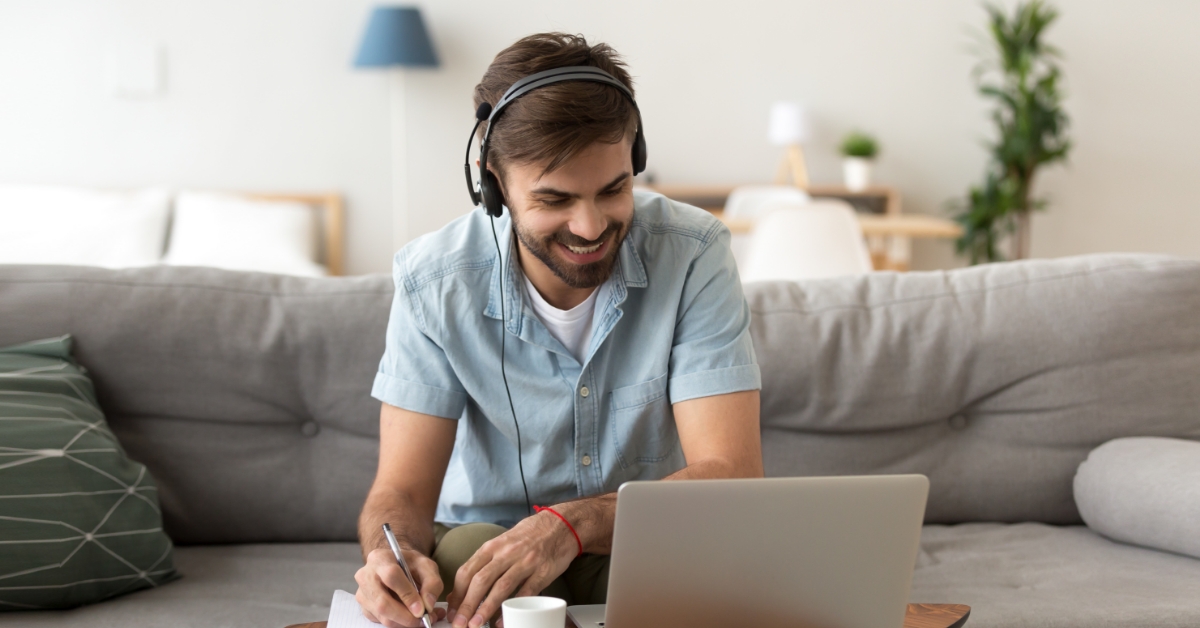 Overnight, Covid-19 forced teams across the globe to go remote. What was anticipated to be a temporary shift has become the new way of working. As per the report on "State of Remote Work, 2021", 84%* employees shared that working remotely post-pandemic would make them happier, with even a few willing to take home a pay cut.
While much has been said about the perks of remote working, distributed teams have their own set of challenges. Limited visibility on individual, team, and project progress, misalignment with company initiatives, and low motivation levels are some of the challenges of working remotely. At the same time, organizations are struggling to offset the sudden digital shift while keeping their employees motivated, productive, and engaged.
What are OKRs in Business?
The OKR (Objectives and Key Results) framework allows organizations to build an agile system so that their global remote workforce remains focused, connected, and motivated while contributing to its overall success. When progress is tracked at regular intervals, monthly or quarterly, it motivates each employee to perform better.
Steps to Set Up and Implement OKRs for Remote Employees
Step 1: Introduce OKRs to the Remote Team
Before setting OKR goals, managers should help their subordinates understand how the OKR methodology will encourage remote working. Getting collective buy-in from all your teams is critical. Explain why OKRs are being introduced and how they will help employees boost productivity. As you introduce your team to remote OKRs and their benefits, show them how objectives and key results can be used to measure success and connect to the business. 
An OKR tool, like Unlock:OKR, helps in aligning teams. This tool allows employees to assign their colleagues as contributors and even become contributors. This way, teammates can view what each of their colleagues is working on. They will also learn how each is progressing to achieve a key result.  
Step 2: Communicate Your Company's Objectives
Once you have communicated the relevance of OKRs in business, it is time to communicate your business objectives. Remember, it is easy to lose sight of the bigger picture when working remotely. But, when you use the OKR framework, remote teams become aware of team and individual OKRs and how they align with organizational goals. 
Considerations While Setting OKRs for Remote Teams 
If remote employees share an organizational goal,
If there is sync among the individual, team, and company OKRs,
If team goals help in accomplishing company OKRs, and
If members in a team should change something about what they are working on.
Let us dig into an OKR example and learn how the OKR tool enables you to align individual and team OKRs to company OKRs.
Company-Level
Objective: Expand the business faster to emerge as a sustainable business leader
Key Result 1: $230M in bookings increased from $150M 
Key Result 2: 86% gross revenue retained
Key Result 3: $970M Annual Recurring Revenue (ARR) 
Team-Level
Objective: Drive demand to boost business growth and establish market leadership
Key Result 1: 245 SQLs generated
Key Result 2: 2 new campaigns launched, and PR around them
Key Result 3: 2 webinars with two different industry partners
Individual-Level
Objective: Create internal and external content to generate leads
Key Result 1: 5 blogs posted to the website every month
Key Result 2: 1 thought leadership video posted with 100 likes
Key Result 3: 2 new content emails opened by 100 prospects
Step 3: Collaborate With Employees to Set and Execute Individual OKRs
Your remote employees should understand how OKRs can help them achieve their goals and contribute to the organization's objectives and key results by accomplishing their individual OKRs. Set up 3-5 objectives to begin with, and each objective should have 3-5 key results. 
Being a manager, you should also explain to your subordinates how individual OKRs are instrumental in pushing them to learn new skills or tasks. When employees write their individual OKRs, managers can encourage them to understand the potential benefits they could acquire out of those personal OKRs.
Step 4: Choose an OKR Tracking Software
Opt for an OKR tracking tool that can quickly become a part of the team's current work system. A goal-tracking OKR software, like Unlock:OKR, helps businesses manage their priorities and goals with utmost transparency. In an effective OKR tracking system, company goals cascade down to team goals, as senior leadership communicates company OKRs to managers. Managers then define team OKRs in alignment with company OKRs and confirm those with senior leadership, all the way cascading them down to their subordinates (individuals). OKR champions, too, play a crucial role in communicating and coaching on the content and measurability of the OKRs.
Step 5: Assess the Efficiency of the OKR System
Rolling out the OKR system for your organization is not the end of the day. One of the critical features of your OKR tool should enable individuals to request feedback from their managers or request 1:1. You can thus find out if your employees could meet their quarterly or annual OKRs and thus improve their productivity with the OKR system. Reflect on the successes and shortcomings and what learnings can be applied to the next OKR cycle.
The Power of OKRs for Your Remote Workforce 
Laying out OKRs for remote teams provides the ideal balance between their performance and supervision. The transparency feature of the OKR system enables your employees to stay accountable and motivated to meet their OKRs. Remember, remote working success depends on how well everyone is aligned to reaching the planned organizational goals with continuous progress. 
Empower your remote teams to become more productive by leveraging the power of OKRs using Unlock:OKR.
* https://owllabs.com/state-of-remote-work/2021/
---