Blog
April 1, 2022
How an OKR Framework Makes Leaders Outcome-Oriented
5 min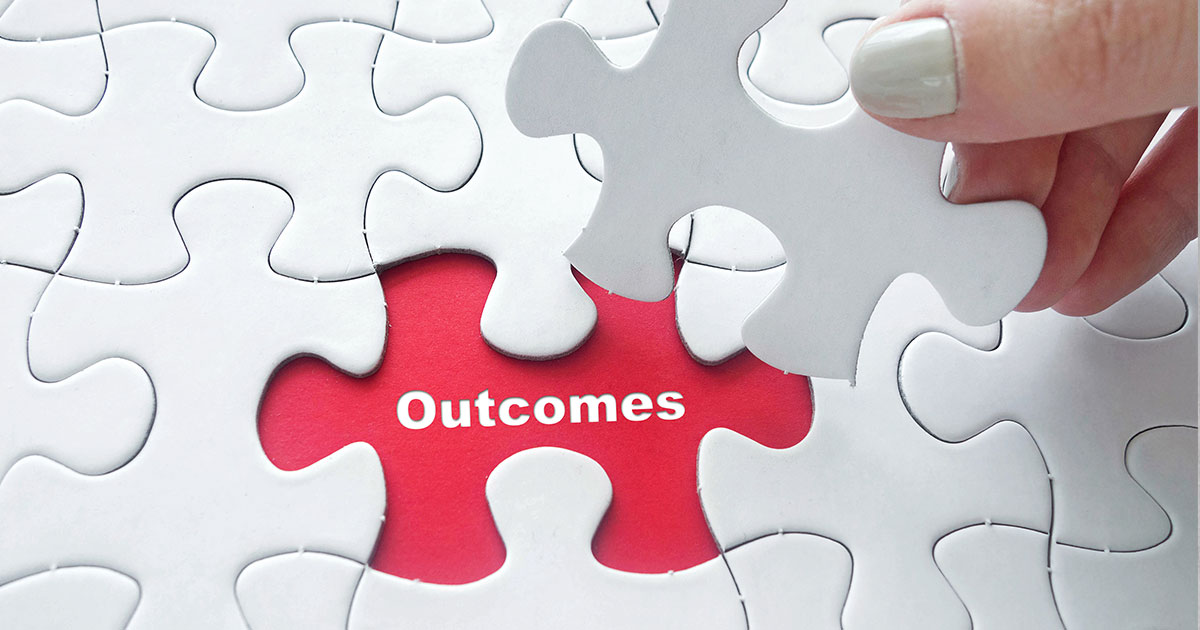 Your work is not just a to-do list, and the same goes for your team. The majority of the managers focus on managing to-dos, activities, and tasks. While doing so is crucial to maintaining the workflow, it is not the world's end for you. As a manager, if your day-to-day work is just about managing and delegating to a team, you might be focusing on output. Visionary leaders move past aiming at the output only to manage outcomes and eventually make decisions.
Before we delve into measuring outcomes besides output, let us understand the differences between the two.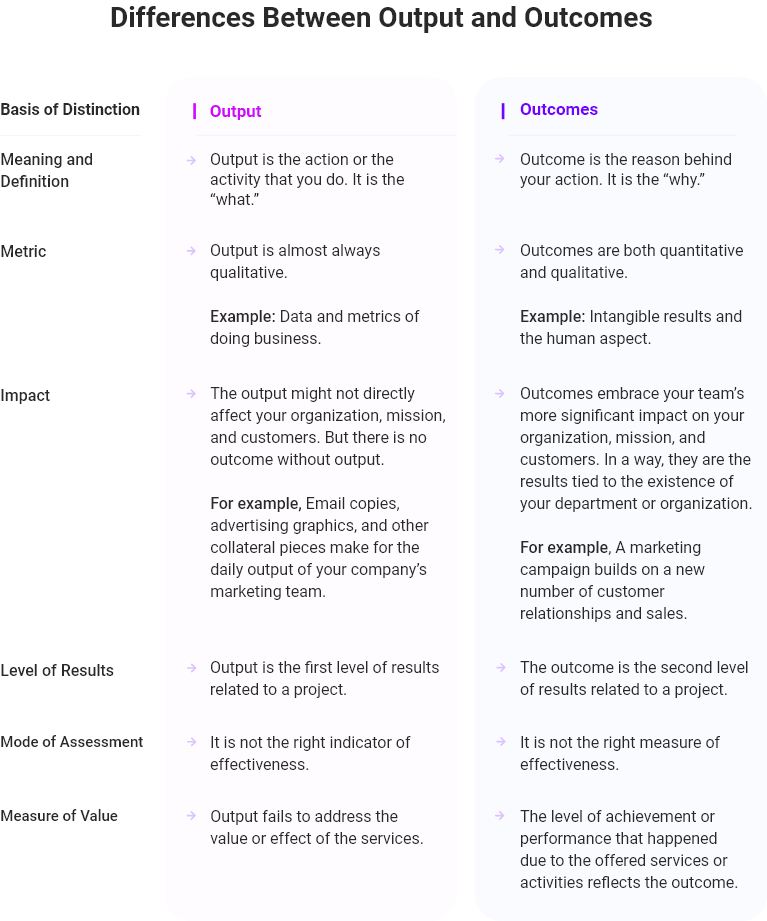 How to Measure Outcomes Effectively?
Be Transparent and Purposeful
When you first draw your team's attention to outcomes, answer "Why." As you explain to your team the intention of the project, involve them in the process of mapping output to outcomes. Your team members thus feel more connected to the company, its mission, and the results.
Pro tip: The sooner you loop in your team to focus on outcomes over output, the better.
Set Goals
Begin with team goal-setting, as you lend more importance to outcomes over output. During goal-setting, you and your team will discuss activities and the overall organizational goal wherein they have a crucial role. If you're unsure about setting your team goals, employ a goal-setting framework like OKRs or S.M.A.R.T. goals that help you connect outcomes and output. For instance, using the OKR methodology, you connect outcomes like the bigger organizational objectives to measurable, tangible output-driven results. With the OKR system in place, you can break down each bigger outcome into actionable outputs instead of focusing on the output.
Pro tip: Team goal-setting is the best way to introduce them to an outcome-driven approach, where OKR goal-setting methodology plays a crucial role.
Track Outcome-Focused Metrics
One of the best ways to measure outcomes effectively is to explore quantitative metrics. Doing so makes progress on the project clearer, and your team stays motivated. Let us take a scenario to understand this better. In the customer support department, where success doesn't just come from dollars, considering output-focused metrics, like improved customer wait times, helps you accomplish more considerable outcomes of enhanced customer satisfaction and growth in your brand's reputation.
Pro tip: Track outcome-focused metrics and boost your team to work harder to improve the proposed outcome(s).
Review Progress Daily
Review results with your team from time to time, especially daily. Performance review meetings are ideal for discussing long-term outcomes with your team. Set and check in on individual goals and map how an individual's goal contributes to the bigger organizational goal. Besides, do weekly check-ins with your team. You can thus figure out if your team members are too bogged down with their daily output or focus on the more significant outcomes.
Pro tip: Regular reviewing of results keeps you committed.
Achieving Outcomes While Delivering Output
Output is just a means to an end. Your organization may have accomplished all stated outputs, but you must review the output to ensure its correctness if you fail to attain the desired outcome. Measuring the accomplishment of your output alone, in the absence of assessing outcomes, acts as a great business challenge. To combat such business challenges, Unlock:OKR tool is critical.
---