Blog
December 20, 2021
How can Startups Successfully Implement Business OKRs?
3 min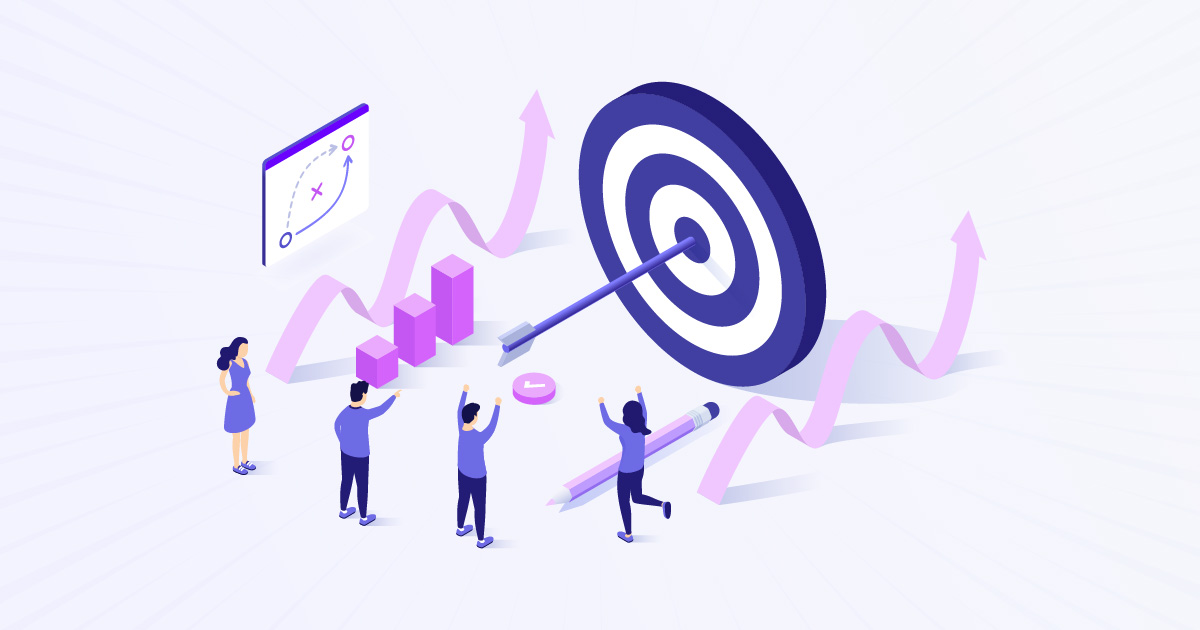 As with all organizations, even at startups, leaders need to measure and improve upon all aspects of the business to constantly keep moving forward. At the same time, ensuring that teams are focused on near-term goals and working towards a larger company vision keeps everyone aligned. To help with this, companies of all sizes are turning to OKRs (objectives and key results).
While the OKRs were initially adopted by the likes of tech giants such as Google, Intel and Microsoft, business OKRs are now increasingly utilized by startups for sustainable growth and to unlock success.
OKRs in business serve as an effective goal-setting framework that enables successful strategy execution by keeping the team agile, focused and aligned towards the same results. The goal of the OKR framework is to ensure that everyone goes in the same direction, with clear priorities and in a constant rhythm.
Let's see why business OKRs are so effective for startups
Here's how implementing the OKR methodology can help early-stage startups move forward.
#1 Business impact – The Objectives and Key Results framework which was adopted by Google in its first year (1999) has supported its growth from 40 employees to 2,50,000 employees over the last 2 decades.
In the words of Peter Drucker, "If you can't measure it, you can't improve it."
By having a process in place, such as OKRs to measure and track your efforts, you will be able to improve all aspects of your business.
Read more: OKR framework: Commit, prioritize and stretch your goals
#2 Communication impact – Business OKRs can be more than a goal-setting framework for a startup when implemented correctly. They can act as a communication tool helping both individuals and the company move forward. Here's how.
They present easily digestible direction for every member in the organization to understand how they contribute to the bigger picture.
They set expectations among teams and individual members, making them accountable.
#3 Increased focus – OKRs can bring increased focus to the employees and company-wide mission and goals.
Furthermore, have everyone articulate why their objectives help towards the greater company mission. This is a great way to inspire employees to focus on priorities that can accomplish the company's vision and overall purpose.
Read more: How do OKRs jumpstart productivity at a startup?
How can startups adopt business OKRs?
Here's how OKRs for early-stage startups can be implemented.
#1 Change the defaults – Run shorter planning cycles of 4-6 weeks – OKR-planning at Google and Intel happens quarterly, with each objective having 3-4 key results on an average. However, startups have fewer people and rapidly changing assumptions. Consider reducing the timeframe and the total number of objectives accordingly.
You could adopt a shorter planning cycle of 4-6 weeks and limit the key results to 1-3 per objective. Although this requires you to prioritize, in a startup focus is crucial for success.
#2 Identify 1-3 key metrics that matter – Undoubtedly, the OKR framework is a powerful goal-setting tool. But what is the point of building a product which does not activate or retain customers? Limiting business OKRs for early-stage startups ensures that everyone has a clear focus on 1-3 key metrics, which are time-bound and measurable. This way, the entire team works on what is most important for driving business impact.
#3 Get buy-in from the executive team – The goal-setting framework of business OKRs is more successful when embraced by the top leadership and cascades down to the rest of the startup. Executives can guide the big-picture strategies to align with the organization's vision, mission and values.
Then, teams and individuals have a context of how their goals will be developed to make the big-picture strategies a reality.
The best way to gain value from an OKR program is by getting all leaders on board.
#4 Frequent check-ins – Managers can set weekly or bi-weekly check-ins to assess individual performance and the team's progress towards achieving company goals.
Checking in gives you the data needed to understand what's happening within the teams and this high-resolution view allows you to fine-tune and improve. They let you catch roadblocks in real-time instead of discovering at the end of the cycle if something's gone wrong.
#5 Iterate often – OKRs are usually stretch goals. In case if you miss them by a wide margin, it is important to reevaluate and iterate at the end of the cycle. You can see where you missed the mark and how can you improve goal-setting for the next cycle.
By now you know how business OKRs help set, track and implement audacious goals. Implementing OKR software for early-stage startups is crucial to creating a culture of transparency and agility that enables startups to attain measurable results and improve growth.
---