Blog
November 29, 2021
Implementing OKR Methodology the Right Way: Key Aspects
3 min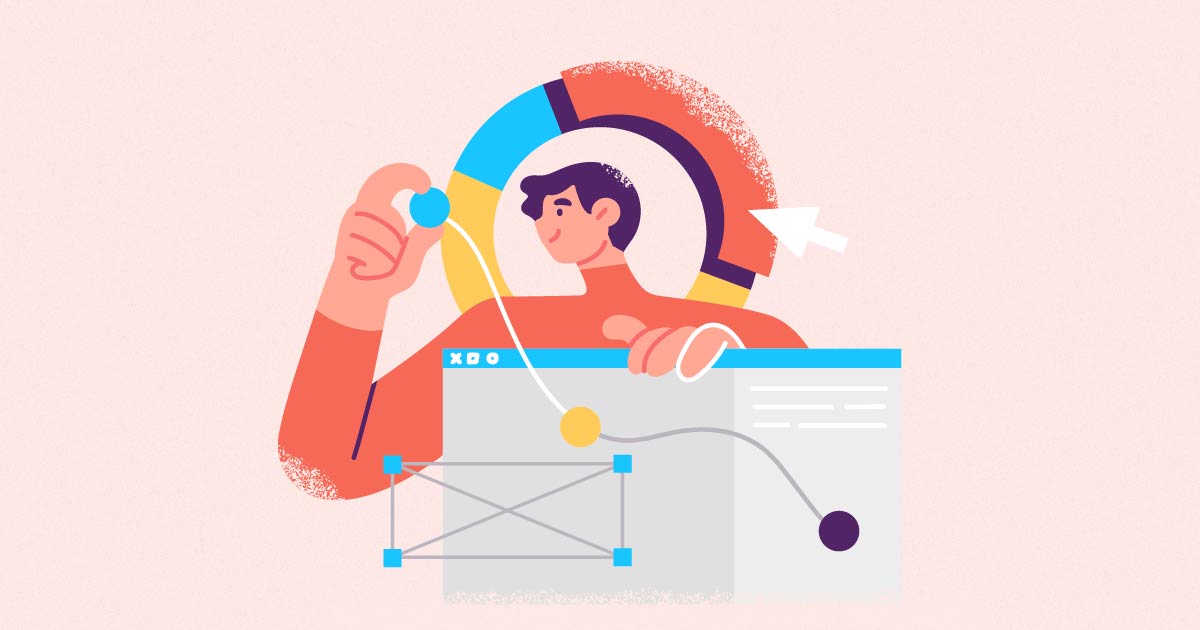 The OKR goal-setting framework was created by Intel's Andy Grove, popularized by venture capitalist Johnn Doerr and companies from Google to Microsoft and LinkedIn follow the OKR methodology. Implementing OKR methodology drives growth and innovations by helping teams view how their work fits into the organization's overall vision.
OKRs is a collaborative goal-setting framework enabling teams and companies to reach their goals through measurable and identifiable results. The OKR methodology works across teams to create a standard that the whole organization can adopt. You can say, OKRs give purpose to employees, teams, and organizations. For a company to be successful with Objectives and Key Results, the implementation of OKR methodology should be strategically planned.
Firstly, why should you implement OKR methodology?
While we know how the Objective and Key Results framework creates an environment where employees can work with purpose, a less discussed fact is that implementing the OKR framework the right way can create a better working environment.
Here's how:
Focusing and committing to priorities – when you set OKRS, the conversation is around what are the most important goals.
Aligning and connecting for teamwork – when you commit to transparent OKRs for the organization, everyone knows the purpose, goals and priorities and can align themselves to achieve them.
Tracking for accountability – regular check-ins and measuring the progress reveal problems earlier than later.
Stretching for ambitious results – setting and achieving ambitious yet achievable OKRs lets your employees accomplish more than they ever thought possible.
Read more: Why leaders must choose Objectives an Key Results?
4 Steps to implement OKRs in an organization
1. Planning OKRs for a better business strategy – Have the top management define business goals and set company-level OKRs. Then, cascade down those goals to each department leader and their team members.
Before implementing OKR methodology, companies and the leadership team should clearly define the mission, vision and business strategies the OKRs can support. The OKRs should be based on your strategy, drive the achievement of the vision and be aligned with the overall mission.
That said, when planning OKRs, collaboration at every point is critical. Provide teams an opportunity to work together and use their unique knowledge to align their OKRs with company-level objectives.
Read more: How do OKRs in business help improve leadership skills?
2. Writing OKRs to bring alignment and transparency – Writing OKRs ensures that the goals are further communicated down to managers and teams.
When writing team OKRs, make sure that these statements are qualitative and inspiring. Think about the objectives that would evoke emotions within your team, say, "yeah, I want to help get that done."
You must know how cross-functional team collaboration can help unlock business success. The best way to improve collaboration is by facilitating transparency of OKRs shared at all levels, from the company CEO to managers and their team members.
3. Regular check-ins to review progress – Once the OKRs are set, the next important step is to ensure that everyone sticks to them. For this, regular check-ins in the form of team meetings are critical since progress on the OKRs is discussed.
Managers could ask how they can help team members remove roadblocks for their objectives. The check-ins can be weekly or biweekly, wherein the focus would be on achieving high-priority goals.
Even for parts of the job that are carried out individually, having team discussions and check-ins encourage communication, exchange of ideas and improves employee engagement in the organization.
4. Reflect on the success and failures at the end of the OKR cycle – At the end of the year (or quarter) companies close the OKRs and celebrate the results.
At times when the OKRs didn't work, there could be several reasons responsible for the failure in implementing the OKR methodology. They could be limited communication and minimum support, or the original goals were dismissed by the team (except for revenue, of course).
At the end of the OKR cycle, take time to reflect on what worked well, what could be improved and learn from the experience. In absence of accountability, adopting OKR methodology is meaningless and doesn't show the growth your team should be making.
Knowing how to implement OKR methodology can effectively improve collaboration between different teams and streamline goal-setting processes.
Want to adopt Objectives and Key Results for your organization? Try Unlock:OKR today and get started!
---