Blog
October 19, 2021
How Do OKRs in Business Help Improve Leadership Skills?
2 min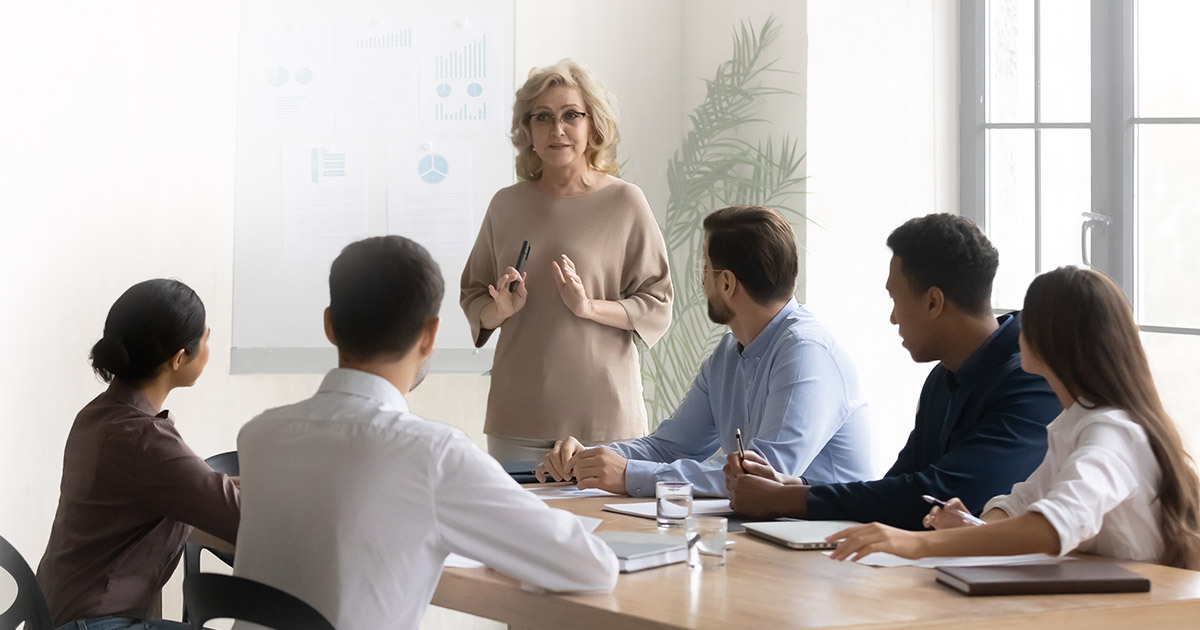 Studies indicate that most organizations fail to execute their business strategy successfully. If implemented well, Objectives and Key Results can shift all the odds in your favor for improved goal-setting and performance management. Leaders play a critical role in utilizing a powerful OKR business model for everyone within the organization.
Are you wondering why to use OKRs when you have traditional goal-setting tools already in place? The reason is simple. Leading companies like Google, Netflix, LinkedIn, and others are implementing the OKR framework to align everyone towards the company's overall vision and purpose.
Objectives and Key Results revolve around the process of creating alignment, focus, rhythm, and agility to support shared business goals and achieve measurable outcomes. The biggest role of leaders comes here when they must take important initiatives to empower their teams to achieve more and better. They need to improve their leadership skills to engage every employee, improve their collaboration, and embrace a culture of transparency, keeping everyone accountable for what they do. Let us see how OKRs can help enhance leadership skills:
Prioritizing Communication with the Team
Leaders need to communicate the business vision and strategy to their teams and identify a leadership style that suits them. Leaders must adopt OKRs to initiate and prioritize communication through frequent 1:1s with each team member. By connecting with the team, leaders can monitor individual progress and accordingly realign the strategy to keep everyone engaged and inspired.
Also Read- OKR Business Model: Goal Setting for Business Development
Setting Clear Goals for Better Alignment
When the desired key results are not achieved, it may not be the team's fault all the time. Sometimes, there could be a lag in leadership which may result in poor results. So, leaders must improve their goal-setting skills to be better aligned and focused on what is most important to the company. By setting clear goals, leaders can also encourage their teams to move in a unified direction and contribute to achieving business success. The OKR methodology can bring the best business outcomes when the entire company is involved.
Making Team Members More Responsible
For an authoritative leader, this may not be easy at first. If your team members don't find an opportunity to take responsibility, they can never improve their skills or workplace productivity. Business leaders do not use OKRs only to assign tasks to their teams, but also to bring everyone together towards achieving their far-reaching goals. Leaders can conduct frequent check-ins to analyze individual progress and address different challenges as a team. They must provide equal opportunities to each team member, supporting their goals and inspiring a sense of responsibility to take the company forward.
Also Read- OKR Methodology for Remote Workforce: How is it Important?
Once leaders understand the importance of OKRs in business, the next step is to implement them to keep their teams engaged, motivated, and aligned. OKR methodology enables leadership to improve their skills and ultimately drive their teams to grow and succeed.
Do you want to implement an OKR framework that can help improve your leadership skills to build a more aligned and engaged team? Unlock:OKR can be the perfect tool.
Talk to our OKR Experts today and unlock the benefits of OKRs for your business.
---