Blog
November 16, 2021
Why Leaders Must Choose Objectives And Key Results?
3 min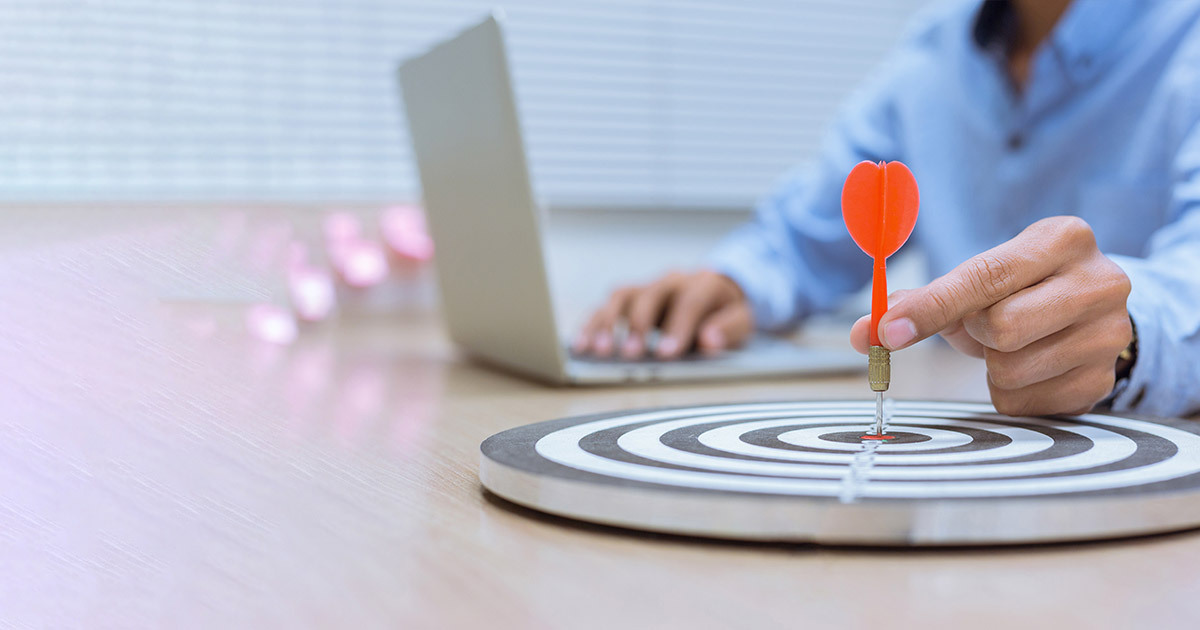 Today, organizations are forced to rethink how they approach things. Ranging from the magnitude of disruption, speed of change and evolving consumer preferences – it is challenging for leaders to make sense of the complexities, decide the next steps and execute goals in an agile way.
As per McKinsey, the frequency and intensity of risks is increasing every year. In order to stay focused and achieve their goals, leaders are required to find better ways to manage goals and deliver results. And that's where Objectives and Key Results come to play.
Objectives and Key Results (OKRs): Defined
Plainly put, Objectives and Key Results is a powerful goal-setting process used by organizations across the world to improve their focus on strategy, alignment and engagement. The OKR framework relies on Objectives (what you want to achieve) and Key Results (statements to measure the achievement of your objectives).
So why should leaders choose OKRs to tackle their business problems?
#1. Shifting the business strategy quickly
In the post-pandemic world where businesses are pivoting significantly, Objectives and Key Results enable quick response to both threats and opportunities as there are no binding long-term plans.
As a goal-setting framework, OKRs require identifying the vital drivers of strategic impact and success. One of the greatest benefits of an OKR framework is agility, enabling organizations to realign their goals and strategies when needed. When a business is undergoing change, a successful OKR implementation can help execute new business strategies with focus, rhythm and agility.
Read More: Key Aspects to Drive Business Resilience and Outcomes with OKRs
#2. Driving team engagement
Did you know, 67% of your workforce may not be engaged, as per a Gallup study? As a leader, you cannot afford to ignore employee engagement, as your business will suffer from significant yet preventable productivity losses.
Enter: Company OKRs.
OKRs are set as a result of discussion among teams and leaders about the priorities they should be pursuing and why. These conversations drive employee engagement as everyone works to make an impact and they are strategic in nature. As a result, when your employees are engaged, they become more productive and ultimately increase profitability.
Leaders can regularly review OKRs with teams and employees by asking them what they've learned and how they contributed to shared OKRs. It is equally important to hold discussions about the next quarter's Objectives and Key Results to ensure priorities and expectations are aligned.
Read More: How do OKRs in Business Help Improve Leadership Skills?
#3. Achieving measurable outcomes
Leaders should set clear goals to encourage teams to move ahead in a unified direction and contribute to achieving business success.
Let's say, the Objective of your SaaS tools is – "Create an incredible customer experience."
The Key Results can be –
Critical issues resolved within 1 hour of complaint raised
Customer feedback rating score above 90%
Average turnaround time for complaint resolution lesser than 24 hours
Tips for writing good OKRs:
Your Objective should be simple, short and easy to memorize
The Key Results must separate metrics from initiatives and should be between 2-5 per objective
#4. Tracking accountability
The OKR methodology drives and tracks accountability by making everyone participate and contribute to business success.
Weekly and monthly check-ins focusing on high-priority goals facilitate accomplishing targets in a given time span.
#5. Encouraging transparency
An employee goal-setting software creates alignment and focuses on the right priorities, thereby encouraging individuals and cross-functional teams to work together and remain productive. As everyone is held accountable for what they do, the OKR framework encourages a culture of transparency at all levels.
Conclusion
The role of leaders is critical when it comes to implementing OKRs for business in the organization. Leaders are responsible for aligning top-down strategy with bottom-up and team-level commitments and intermediate goals that support the strategy.
Now that you know the importance of OKRs for leaders, the next step implementing an OKR methodology to keep your teams engaged, motivated and aligned.
An OKR software such as Unlock:OKR allows you to implement the Objectives and Key Results framework responsible for building engaged and aligned teams. If you are looking to optimize your OKR business initiatives and deliver strategic results, schedule a free demo.
---