Blog
October 29, 2021
Key Aspects To Drive Business Resilience And Outcomes With OKRs
3 min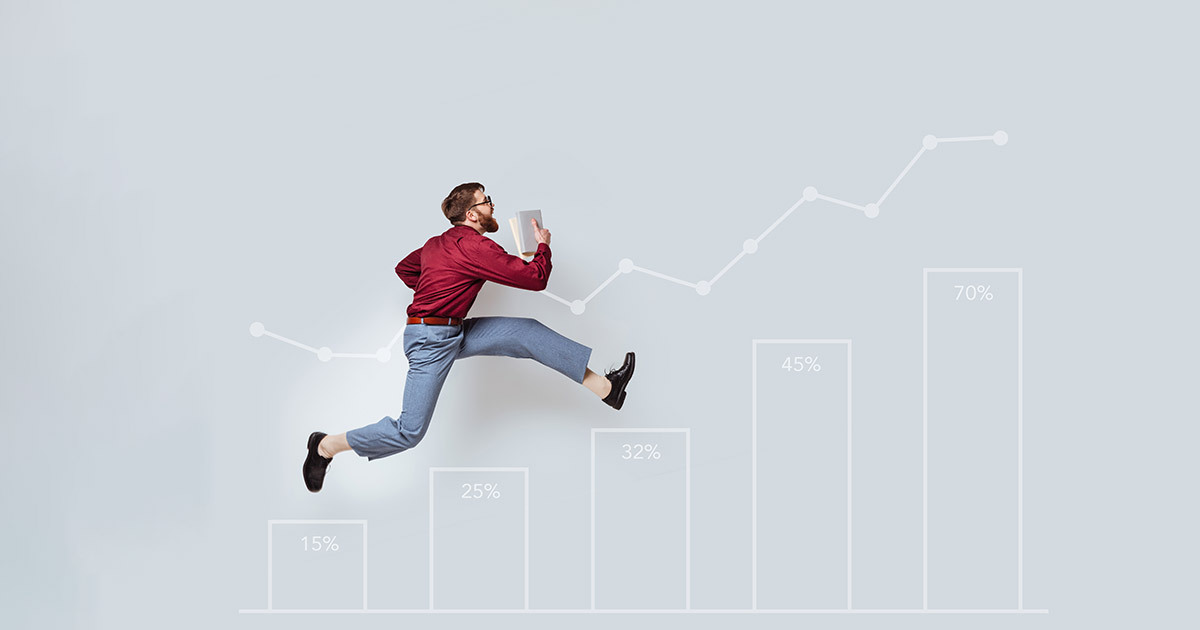 In simple words, business resilience definition refers to workforce behavior aligned with an organization's shared vision and purpose. It offers strategic benefits to any entity looking to sustain operations while maintaining its image, people and assets.
Business resilience empowers the ability of an organization to adapt to disruptions while maintaining continuous business operations quickly.
On the other hand, adopting an Objectives and Key Results (OKRs) approach increases focus, transparency, and accountability. The OKR methodology enables employees to determine the objectives they wish to achieve, and key results allow them to measure their performance.
Furthermore, an OKR methodology allows employees to determine how they can add value in improving business resilience and results.
Read More: Improving Business Resilience and Outcomes using OKRs
Your organization can also drive business resilience and high-quality output by setting OKRs. Here's how.
1. Leverage OKR Coaching
The OKR framework can be challenging to understand, even if some team members are already familiar. Bringing onboard an OKR coach enables organizations to leverage the benefits of adopting OKRs. An OKR coach trains corporate leaders and team members about how to increase team collaboration, performance and ensure business continuity. The training also involves best practices to maximize OKR adoption for cross-functional alignment of ambitious goals.
2. Incorporate OKRs into the regular workflow
Successful OKR implementations are not weekly or monthly tasks. Tying them into workflows ensures no opportunity is missed, and it aligns with your company culture. An OKR implementation software such as Unlock:OKR can be made a part of your daily work schedule to track progress across the organization. This OKR tool integrates with other platforms that employees use for project management and collaboration, such as JIRA, Slack, or Teams.
3. Gain buy-in by taking baby steps
It is vital to educate existing employees along with the newcomers about OKRs. It will ensure everyone across the company is using the same goal-setting framework. To gain buy-in from existing employees on the OKR approach, you must go slow.
A step-by-step process backed with tangible results will help employees see a scope of improvement in their working style. Emphasizing the OKR benefits is necessary to handle resistance. However, employees will observe the benefits themselves over time.
Read More: How does an OKR Consultant Help Transform your Business?
4. Show employees how their work supports company objectives
Being able to see the impact of their work drives employee engagement. Encouraging your employees to keep an ongoing record of key results is useful. Matching up the results with objectives to see how many have been achieved helps to motivate them, thus driving business resilience.
5. Enable multiple key results for better focus
It is vital to have multiple key results to get variety in your data when pursuing a goal. For example, you may have more than one type of result for an objective.
Two to five different types of metrics will ensure you have a clear picture and do not miss any trends. Felipe Castro, the renowned OKR trainer, suggests having between 2-5 key results per objective as anything more will be challenging to track.
6. Regularly update OKRs for most effectiveness
Plainly put, a goal-setting technique gives you a clearer picture of your business health. To effectively scope out the progress, your workforce must update their OKRs regularly. It helps you in getting a detailed breakdown of the business performance. You can also easily track any deviations and figure out the reasons by evaluating the data monthly or weekly.
7. Set stretch goals; leave room for flexibility
Keeping such goals pushes your team members to perform better. If your employees consistently achieve 100% on all their goals, they can be motivated to serve outside their comfort zone. Stretch goals can help bring out the best in your people. It is a great way to re-think your processes to increase efficiency.
Over to you
The OKR methodology is a powerful tool for driving business resilience by aligning your team with the company's objectives. The steps outlined above will help your organization to start with this new approach for success. A customized OKR approach will help you meet the needs of your organization while maximizing growth.
As a powerful goal-setting and performance management software, Unlock:OKR helps you create, track and measure organizational goals.
---