Blog
September 11, 2020
Key Reasons to Implement OKR Software within an Organization
3 min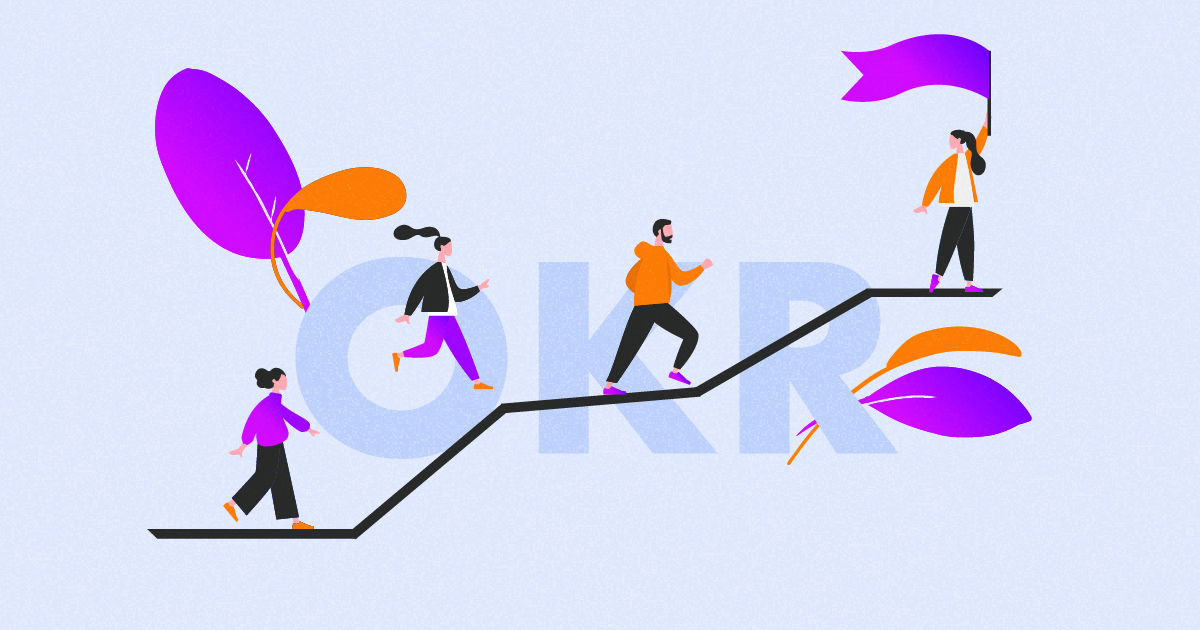 Objectives and Key Results (OKRs) are an effective performance management and goal setting framework utilized by organizations to attain long-term objectives. Today, many organizations face major workforce performance related challenges due to inconsistent communication approach and lack of focus on individual performances. There has been a significant change in the way organizations work on strategic goals to deliver better outcomes. Can you imagine employees in your company having a shared set of goals, which, in turn, can help them engage more, perform better, and be more productive? This is where the role of OKR software comes into place as it brings the transparency of what employees are expected to do at the workplace and how they should move forward to achieve the desired goals.
Why OKR?
Most often, the key objectives of an organization are so high-level that employees fail to focus on the company's goals. This drives them away from the direction which their organization is drifting to, leading to disengaged and demotivated workforce. When employees fail to connect themselves with the organizational goals, there is a performance gap as well as a chasm between expectations and results. OKR software plays a significant role in closing the gap between individual actions planned and the organizational goals to be achieved. Key reasons why organizations use OKR software are-
Alignment

It is crucial for organizations to think of innovative ideas and align them from an effective business strategy to execution. OKR tools set a variety of goals which are then divided amongst individuals, teams, and various departments. The shared OKRs imbibe a great sense of communication amongst the teams, thus driving competitiveness and aligning focus towards priorities.
Focus

Using OKRs, companies can set focus on predefined business goals for individuals and teams to be achieved quarterly or annually. Ultimately, employees have a clear vision in their minds on meeting the desired targets for the company, thus bridging skills-gaps and improving overall performance.
Accountability

OKRs make organizational workforce accountable to create measurable performance metrics derived from a set of key outcomes discussed between the employee and the supervisor. This serves as a great way for HR departments as well as leaders to review individual performances at regular intervals. So, when corporate managers find it difficult to analyze and measure their teams' progress, OKRs serve as a great tool to assess individual performance and monitor overall organizational growth.
If you are looking for a robust methodology to bring the transparency on overall organizational performance, then OKR software is a perfect choice. OKR tools provide a wide array of benefits, thus helping organizations to attain diverse goals, boost their employee productivity, and attain success. Ultimately, the adoption of OKRs improves employee collaboration and performance, thus setting clear milestones and augmenting the business impact.
Unlock: OKR is a powerful framework that can help your organization accelerate employee performance with clear focus, clarity, alignment, and accountability. If you want to know more about Unlock:OKR, watch the video and unleash the benefits.
---