Blog
October 4, 2021
Motivate High-performing Teams with OKR Management Software
2 min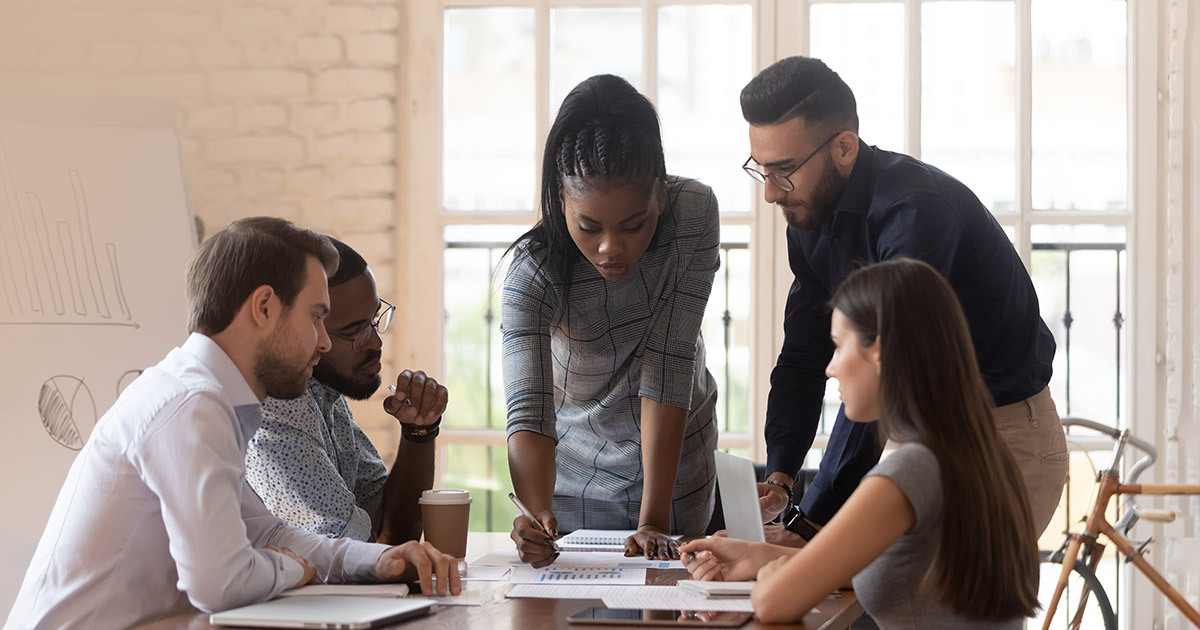 Objectives and Key Results (OKRs) serve as an effective goal management tool that completely transforms the way organizations define success. For the past many years, companies have been investing in digital transformation and performance management tools to increase employee morale and business productivity. However, traditional goal-setting and performance management strategies are now falling behind because of a lack of alignment and focus. OKRs play a significant role in encouraging teams for performance improvement while focusing on the most important goals and achieving greater results. A powerful OKR management software is the perfect choice to ramp up the motivation of high-performance teams by keeping them aligned and connected.  
OKR software can help organizations to unite different teams with the right focus, rhythm, and a sense of purpose. Managers implement OKRs to track their team's performance and collaboration to assess how well they contribute to the company's success. There are several ways in which OKR goal management software can ramp motivation for top-performing teams. Here are some of them:
Crafting Clear Objectives
Organizations utilize objectives and key results to set bold and ambitious business goals to align everyone in a unified direction. Committing to these meaningful objectives encourages high-performing teams to focus on the company's culture, vision, and overall strategy that is essential for business success.

Also, crafting clear business objectives imbibes the right sense of purpose, motivating every team member to progress and attain game-changing results.

Supporting Accountability
OKR software supports weekly or monthly check-ins to discuss the changing business priorities and review individual progress. This holds everyone accountable for what they do to accomplish the more important goals and not just the tasks that are on the to-do list. These internal OKR review meetings help managers address the performance gaps and realign goals to improve the outcomes.

The overall engagement between employees and their managers helps inspire high-performing teams to reach the next level.

Imbibing Transparent Culture
When organizational leaders implement OKR software for goal-setting and management, they imbibe a culture of transparency for everyone. When top-performing teams have a clear direction and focus, they feel more motivated and aligned to yield the best possible results.
In addition, frequent discussions provide an excellent opportunity for employees to improve their progress and shift their mindset towards achieving goals that matter the most in the next quarter.
Also Read: OKR Software: 5 Important Features that Organizations Look for
Giving Constructive Feedback
Many companies fail to implement an agile OKR approach for successful employee goal-setting. They can download OKR guides to explain the concept of OKRs to each team member. In addition, organizations must set a solid feedback culture to ensure OKRs are adopted and implemented the right way. Different types of feedback methods may include 1:1 discussion, organization-wide employee surveys, conversations at the team level, and so on.
The overall feedback outputs must be analyzed and reflected in the next OKR cycle (be it a month, quarter, or year), enabling organizations to increase productivity and ultimately unlock their potential.
When your organization uses OKR software for effective goal-setting and management, this makes high-performing teams achieve excellence while leveraging an engaging, transparent, and inspiring culture. Do you want to adopt OKRs to build great performing teams which can stay motivated and aligned to drive improved business results? Talk to our OKR Coaches and get a free demo to get started.
---