Blog
March 9, 2021
OKR Framework and its Utility for Modern Organizations: A knowledge-snippet from Sriraj Mallick, CEO, Infopro Learning
3 min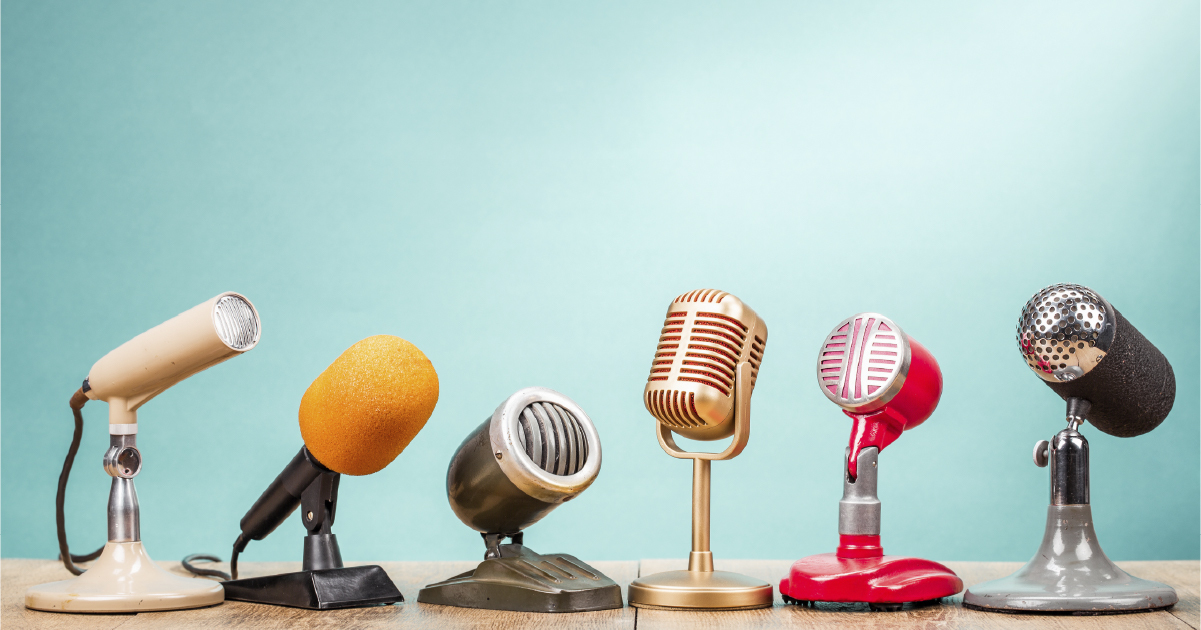 The Objectives and Key Results (OKRs) framework is fast gaining popularity in the business world, helping organizations in goal setting and performance improvement disciplines. As John Doerr says in his famous book 'Measure what Matters' – "To win in the global marketplace, organizations need to be more nimble than ever before." To be agile while driving performance, an organization needs to make sure that every employee's effort must be channelized towards goals that reap business benefits. The OKR framework helps organizations gain that direction and sets the pace for a performance-driven workforce.
Immensely successful organizations worldwide have adopted the OKR framework, including Google, LinkedIn, Twitter, and Amazon, benefitting from its many utilities to achieve ambitious growth & significant scale. We talked to Sriraj Mallick, CEO, Infopro Learning, about his experiences with the OKR framework and how it can help organizations gain efficiencies and drive performance.
Q: The OKR framework has been around since the 70s – but it is really in the early 2000s when it rose to fame, with Google adopting it to drive its phenomenal growth. What do you think are the critical benefits reaped by the early adopters of the OKR methodology?
The adoption of the OKR framework has followed a gradual progression within the business world. The framework is built like other popular performance management tools -Management by Objectives (MBOs), Key Performance Indicators (KPIs), and others. However, much more modern in its approach, it has been very successful for early adopters. The OKR framework provides five superpowers to any organization that implements it, and these are the prime benefits that the early adopters of OKRs gained.
The first benefit is Alignment. OKRs allow organizations to create alignment to strategic goals and achieve the desired outcomes, circling back to the surge in the popularity of the OKR methodology, especially after Google adopted it. Alignment in an organization is achieved when everyone works in the same direction and agrees on how success is measured for the quarter/cycle. Alignment ensures that everyone is clear on their individual objectives or goals & how their team's objectives contribute to the organization. So, this is a powerful tool for any organization with ambitious growth plans and wants to adopt tools that help them achieve that goal.
The second superpower that OKRs bring is of radical focus. As there are so many priorities for an organization, focus allows employees and organizations to decide what is more important within a time-period period: a month, a quarter, or a year. It will enable employees to pay attention to their progress to contribute to organizational results. This has also helped early adopters gain an edge over their competition.
The third superpower is speed and agility; as with OKRs you are no longer dependent upon a year-long performance management process. A company like Google would make ample changes in their system to adapt to the changing market conditions and customer needs. As a solution, OKRs help organizations implement the changes, realign business goals, and execute the strategy much faster.
The fourth superpower is moving from a mindset of output to outcomes. This means that with OKRs, organizations can hold people accountable for what they do and what outcomes they wish to achieve. So, the OKR framework is less task-based and more outcome-oriented, focusing on what you would like to achieve on completion of a task.
The last superpower that OKRs give is to build a systematic method of execution by way of establishing the right rhythm. Just like a battlefield, every business has momentum and a rhythm. The right rhythm allows organizations to create accountability and initiate conversations. With the OKR framework, we can coach every team member, provide instant feedback, and most importantly, provide recognition. When managers utilize OKRs, it leads to better engagement and improved performance impact.
"The five superpowers- Alignment, Focus, Agility, Rhythm, and Outcomes enable every organization to successfully execute their business strategy, drive performance, and unlock success"
Q: How is the OKR framework relevant today – considering the tremendous shift businesses went through in 2020?
The five superpowers of an OKR framework help organizations perform amidst external changes. Like early adopters, small and large enterprises today face a high level of change and volatility in the market.The OKR framework helps organizations succeed in their business – even when change comes as an unanticipated event. This is what we faced in year 2020. But with alignment, focus, agility, the right rhythm and an outcomes-aligned strategy, organizations are just better equipped for change and transformation. Even if the change is not planned, the OKR framework helps them align to the constants that do not change- business goal and outcome.
"From a CEO standpoint, the biggest benefit of the OKR framework is that it allows business leaders to define a clear roadmap from strategy to execution and achieve the right results."
Q: Most organizations aspire to be transparent. But with the OKR framework, the outcome expected from all employees, from the CEO to the most junior employee, is shared across the organization. Is that a deterrent for organizations to adopt the OKR framework or an added benefit?
Organizations can choose to be transparent with their business score cards with the OKR framework. Some organizations who are not comfortable with that level of transparency can implement OKRs with lesser transparency – sharing only a select few strategic goals or not including score cards for all employees.
But, in the classical sense, having transparency creates a sense of priority for both supervisors and their teams. The goals that are defined by the CEO of the company, can be clearly shared with every employee and they can all align their efforts to achieve the same goals. This helps individuals align to the organizational goals and contribute towards achieving success, resulting in better collaboration and performance enhancement.
So, in reality – it is a benefit.
"The OKR framework creates transparency by setting a shared set of goals for different teams, making everyone contribute towards achieving improved results."
Q: How can an organization that is looking forward to adopting the OKR framework be more ready? Can you share your own experiences of implementing the OKR framework within our organization and your overall journey with using OKRs?
To be honest, OKR implementation comes with challenges and the biggest one is change management because it impacts all employees. So, it is good practice to have a senior leader within the organization to endorse & champion the OKR framework and positively influence the entire organization. If the CEO or a business leader champions the OKR implementation, the chances of success are very high. I feel that executive sponsorship is critical for effective change management – a prerequisite for successful OKR framework implementation.
I also believe that just like any other significant change, OKR implementation needs to be treated as not merely a platform or a technology adoption initiative. OKR framework execution must be approached as an enterprise-wide adoption of a powerful goal setting and performance management system. With Unlock:okr, we have built the product and created a customer success playbook that paves the path for successful implementation. The tenets of the playbook have been mainly based upon our own experiences and expertise of implementing the OKR framework within our organization.
Based on the comapny's size, we follow a multi-tiered implementation plan. The first stage is to identify a pilot group of the organization's business leaders & team members. If the business leaders invest themselves and adopt the framework, they can become the 'Champions of Change'.
Next, we create a custom implementation plan for the organization detailing the utility of the OKR framework, benefits, risk mitigation, and so on. Then we go into the pilot implementation stage, where we look at developing champions within the pilot group and help them sustain the implementation process. During these phases, we ensure that the organization drives the changes needed for successful OKR implementation and can sustain them to utilize the framework for long-term success. All through the implementation plan, we build a continuous channel of conversation with our Clients to help them overcome challenges and roadblocks.
Also, we have certified OKR coaches who participate in team meetings and feedback sessions so they can provide the right momentum to create the discipline and sustain change management efforts.
"We follow a multi-tiered OKR implementation plan that enable organizations to sustain change management and ensure long-term business success."
Q: Finally, the OKR methodology at best, can be the framework for organizations to achieve their most relevant goals. How can we link that to ROI?
If you are looking to achieve business outcomes aligned with your strategic goals, you need the OKR framework to craft your strategy and attain desired goals.
When we talk about our platform Unlock:OKR, we follow an Outcomes plan for most businesses. In the Outcomes plan, we capture the outcomes anticipated for a specific period – a quarter, six months, or even a year for larger organizations. Secondly, we conduct surveys and capture qualitative feedback & quantitative metrics from employees and team leaders, sharing their experiences on the framework as well as their expectations out of it. Thirdly, make sure that our OKR platform is structured to enhance engagement and performance levels. These three dimensions, along with continual coaching during rhythmic interventions, allow us to provide our clients a measurable return on investment of the outcomes they have achieved with OKRs.
Many business leaders that are looking to adopt OKRs find it challenging to implement them in the organization. They have questions on how to measure OKRs or the ways to keep both KPIs and OKRs together within their organizational structure. Some worry over what will happen to the compensation design and so on. So, my suggestion is to value progress over perfection. OKRs have a lot to offer to business leaders who crave to create a performance and outcome-centric workforce. With the immense support of the OKR framework, leaders get the energy to strategize, rectify, plan, and continually assess as well.
"Most successful organizations utilize OKRs as an operating framework, not just another piece of software".
That, I believe, is the real ROI of the OKR framework.
---