Blog
October 7, 2021
OKR Framework Helps Businesses Transform: Do You Know How?
2 min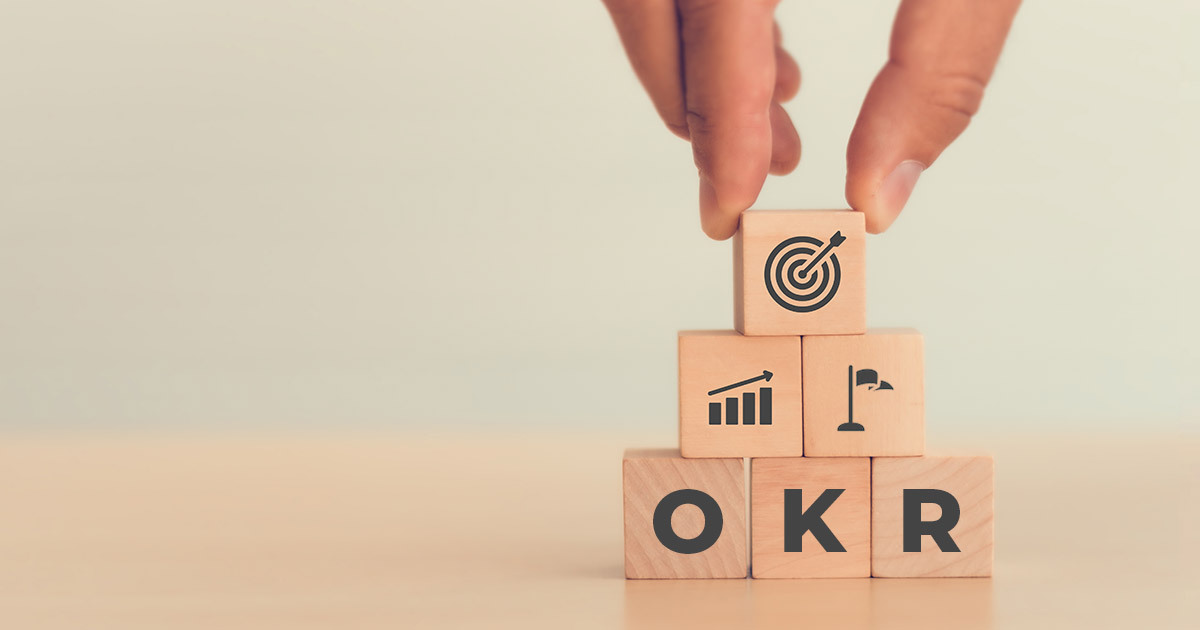 It is common for employees not to have enough clarity or have wrong perceptions about the end goals they should pursue, in accordance with their role in the workplace. Organizations find it challenging to align their workforce in the direct direction to accomplish their goals. It is also essential for them to understand their overall participation towards achieving measurable results and ultimately transforming business. To improve focus and provide more clarity to employees about their role at micro and macro levels, more and more organizations are implementing the OKR framework to ensure effective goal-setting and management. OKRs enables leaders to track employee engagement and overall progress, adding a sense of purpose for employees that synchronizes with the company's overall goal and vision.
Objectives and Key Results framework helps companies improve their business strategy to drive optimal results. By aligning individual and team objectives to the company's overall goals, OKRs serve as a bridge between workforce functioning and business vision. Each bold and ambitious objective is linked to 2-3 quantifiable key results which ultimately help transform businesses and unlock success. This leaves a massive impact on business performance, keeping employees motivated, engaged, and productive.
Also Read: OKR Framework: We Need more Alignment and Transparency Now!
How Does an OKR Framework Help Transform Business?
The simplicity of the Objectives and Key Results framework makes it increasingly popular among the leading organizations. Tech giants like Google, LinkedIn, Netflix, Adobe, and others are well-known for implementing OKRs. Significant benefits of the growth-led OKR framework include the following:
Helping organizations align their teams in a unified direction who aim to achieve measurable and growth-based outcomes
Imbibing a culture of transparency so that employees understand their role and identify how others contribute to the company's growth and success. This also adds some sense of accountability and priority for both managers and their teams.
Enabling organizations to succeed in their business even if there is the occurrence of an unanticipated event. By adopting an outcomes-driven approach using OKRs, businesses become more equipped for change and transformation. Even if the change is unplanned, the OKR framework helps everyone stay aligned to the two main constants- business goals and outcomes.
Keeping employees focused on what is more important and what is not within the given timeframe: a month, quarter, or a year. This encourages employees to analyze their progress towards meeting business results at the end of an OKR cycle. This has eve helped early adopters to gain an extra edge in the competitive world.
Establishing the right rhythm helps organizations to manage conversations between cross-functional teams. Organizations implement the OKR framework to coach every team member, share constructive feedback, and provide recognition. This results in improved employee engagement and performance impact.
Also Read: Attaining Success with Google's OKR Goal Setting Framework
Businesses looking for transformation may find it challenging to utilize an OKR goal-setting framework. They have queries on how to set OKRs, measure success, or keep OKRs and KPIs together for successful goal management. Objectives and Key Results can provide ample benefits to organizations that aim to build a performance-centric workforce. With the support of the OKR framework, businesses hold the potential to strategize, plan, assess, and continuously transform.
If you want to implement a simple yet powerful goal-setting tool to enable business success, then Unlock:OKR framework can be an ideal choice.
To explore the benefits of Unlock:OKR, book a demo and get started.
---