Blog
June 4, 2021
Attaining Success with Google's OKR Goal Setting Framework
2 min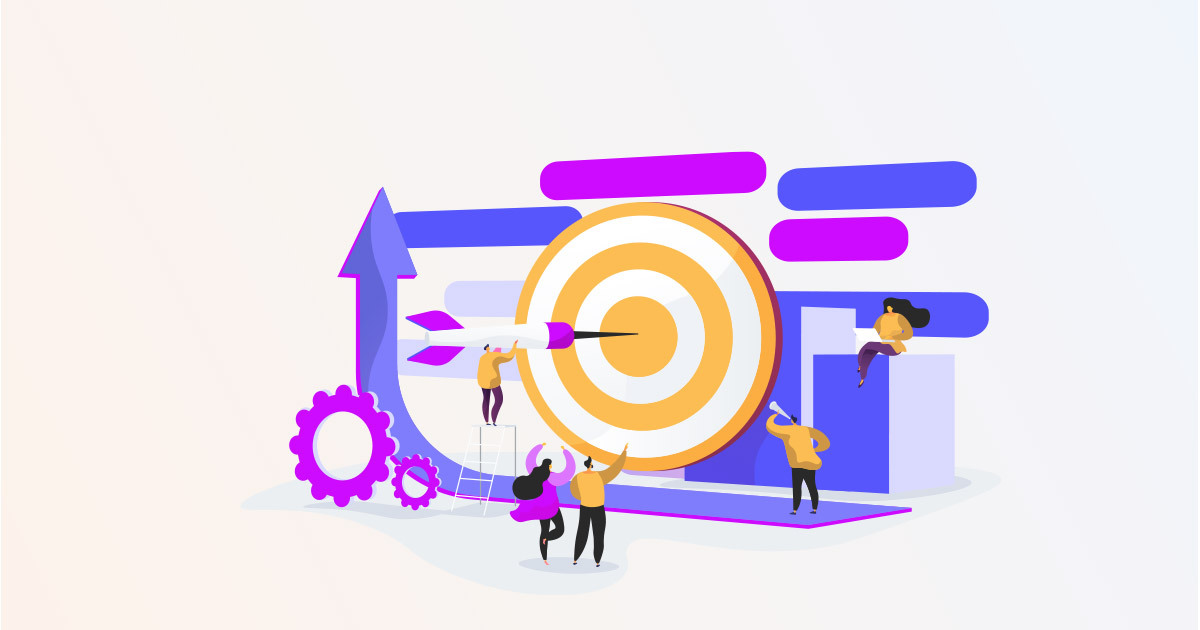 John Doerr introduced the concept of Objectives and Key Results at Google in 1999. He explained OKRs as "A management methodology that enables organizations to focus their efforts on the key issues." John defined objectives as ambitious, bold, and realistic goals that an organization may want to achieve. He also explained key results as the quantifiable metrics to evaluate how to achieve those objectives in a specific timeframe- be it a month, quarter, or year. Google eventually popularized the robust OKR goal-setting framework to prioritize business goals, unlock performance impact, and measure success.
Understanding OKR Framework Implementation at Google
A significant aspect that differentiates Google from other companies is its effective goal-setting methodology to unlock success. Whenever a company plans to implement OKRs for the first time, its employees must know how to leverage the benefits of the OKR framework. It comes as a responsibility for the CEO of the company as well as leaders to enlighten everyone with the help of adopting OKRs as a part of their day-to-day culture. This also familiarizes employees with the need to define shared goals and measurable business outcomes that improve engagement, drive innovation, and boost the business impact.   
Also Read:Unlock Benefits of OKR Framework for Large & Small Companies
Google successfully adopted OKRs in business, ensuring everyone moves in a unified direction and contributes towards the company's goal, vision, and overall growth. Objectives and Key Results serve differently for different organizations. While small startups may adopt OKRs to set a clear vision, large enterprises may use them to drive innovation and transparency. Let us explore the success criteria at Google while implementing OKR framework that can benefit other organizations-   
Each employee is aligned to a shared set of ambitious business goals, with each objective linked to 3-4 measurable key results. OKRs are defined at the individual, team, as well as organizational levels- bringing everyone on the same page while accomplishing the vision.
Business leaders also set stretch goals that are beyond what is attainable. The focus behind defining stretch goals is to create an inspiring workplace culture for everyone. So, if employees fail to meet their 100% targets in a specific month or quarter, they can still feel encouraged to innovate and learn new things. As per Google, "70% is the new 100% for stretch goals," which means that even if an employee achieves 70% of their OKRs, this will be considered a success.
Google keeps OKRs separate from performance reviews because if employees fail to achieve their OKRs, they set modest goals to get compensation which affects the overall employee morale. The leading company implements the OKR framework to analyze individual contributions towards the company's priorities and bridge the gap between strategy and execution.
Also Read:Why to Keep OKRs in Business Separate from Performance Reviews?
Google utilizes the goal-setting framework to conduct weekly or quarterly check-ins, enabling managers to track OKRs and assess individual progress. Managers can even refresh and realign OKRs as per the changing business priorities, thus boosting employees' confidence, accelerating performance, and driving improved business outcomes.
Practicing OKRs the same way as Google can help your organization reach new heights of success. The aim is simple- to align people towards ambitious goals, focus on the company's priorities, and execute an agile business strategy to unlock success. Unlock:OKR is a simple and powerful goal-setting framework that follows Google's success criteria to grow and succeed. Book a Demo to understand how Unlock:OKR can promote business growth and keep your employees engaged and motivated.  
---