Blog
March 2, 2022
Relevance of OKRs for Effective Supply Chain Management
3 min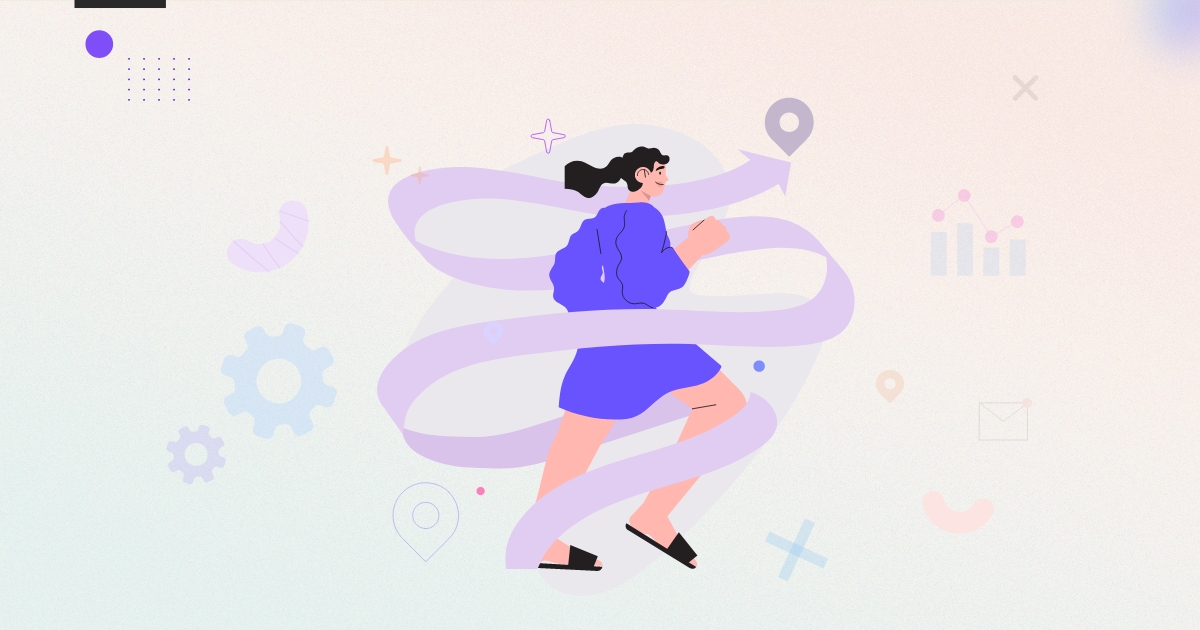 According to "The 2021 MHI Annual Industry Survey Report – Innovation Driven Resilience", 22% of supply chain and manufacturing leaders believe digital is already the predominant supply chain model, and 83% of them expect it to become one in the forthcoming 5 years. But the road to supply chain digitalization is not easy. As per the findings of a Mckinsey Global Survey, only 14% of the respondents say their supply chain digital transformation efforts have attained sustained performance improvements. Adding to that, about 70% of all digital transformation efforts fail to reach their goals. Implementing or sustaining digital transformation along the supply chain is thus challenging.
The C-Suite prefers OKRs to sail through the majority of the strategic digitization challenges. Objectives and key results deal with the strategy and non-technology-related digitalization challenges. The aim here is to bring about integration and collaboration, thus gaining efficient performance management.
What are OKRs in Business and Their Rising Significance?
Increasingly used by the world's leading companies such as Google, Microsoft, LinkedIn, and Airbnb, OKRs aim to effectively manage strategies, promote transparency, boost employee-company vision alignment, and advance a focused-cum-streamlined approach towards goal alignment. Setting up Objectives and Key Results (OKRs) in supply chains helps organizations align strategy with execution and enable business capabilities to boost growth.
How OKRs Accelerate Supply Chain Digital Transformation
Focus on the Vision
It is crucial to building a focused vision for supply chain digitalization. This vision offers reference points to your organization for strategy execution, where you need to assess how the objectives should be met comprehensively. Organizations should thus define the performance management goals, better known as key results, to achieve its vision of a transformed supply chain.
Start with identifying which activity system is to undergo digital transformation, their current performance metrics, and defining how they will change down the line. For example, a company aiming to recover lost sales due to lack of inventory would build a corresponding supply chain goal of improving the efficiency of their freighting operations to 50% from 10%. The performance goal can be defined in OKRs as key results and measured by the dock to stock duration, end-to-end transportation transparency, vendor's lead time, and level of service.
Put Forward a Strategy
Supply chain digitization doesn't start with adopting new-age technology; it starts with putting a broader strategy in place and a paradigm shift in people's mindsets. This links to applying the right technology set at central business units. For instance, the purchase department's supply chain digitization goal could reduce supplier defect rates and provide visibility to the logistics and transportation team on order cycle times. OKRs could define and refine the metrics like decreasing supplier defect rates from 5% to 3% and reducing the emergency purchase ratio from 5% to 1%. OKRs act as a strategic framework controlling the transformation execution.
Transformation Alignment
Digital transformation is not a plug-and-play of technological tools. It calls for aligning multiple supply chain touchpoints with organizational strategic objectives, core values, structures while structuring and implementing supply chain processes reengineering. Ultimately, the supply-chain digitization vision should align with the company's strategic goals. While this alignment requirement has always been there, your organization's vision and strategic goals can be connected and interlinked to measure strategic execution through Objectives and Key Results.
Organization Visibility and Transparency
Visibility plays a pivotal role in guiding organizations through digital transformation challenges. Note effective transformation is possible only when there is a futuristic, transparent concept for the supply chain. OKRs provide clarity and transparency in supply chain digitization goals. This becomes possible with a real-time progress report through recurring check-ins and updates. You create an outlook for your company amidst the pressures and trends that influence competition and varying customer expectations. Key results ensure that real-time corrections can be made to adapt to the ever-increasing pace of business.
The Bottom Line
As an organization, you realize more significant benefits in developing a comprehensive vision for the supply chain future, implementing an exhaustive assessment of current performance, and creating a futuristic transformation roadmap. Business leaders believe OKRs to be a valuable mechanism for defining objectives, planning strategies, and guaranteeing that activities connect to their digital transformation goals. Ensure that supply chain transformation extends to technology as well as operations. Become an organization that uses these approaches with OKRs to bring about supply chain transformation. You can thus capture the total value offered by digital technology.
Increase the pace of supply chain digital transformation with one of our OKR experts today.
---