Blog
July 9, 2021
Role of OKRs in Enhancing Performance Management Strategy
2 min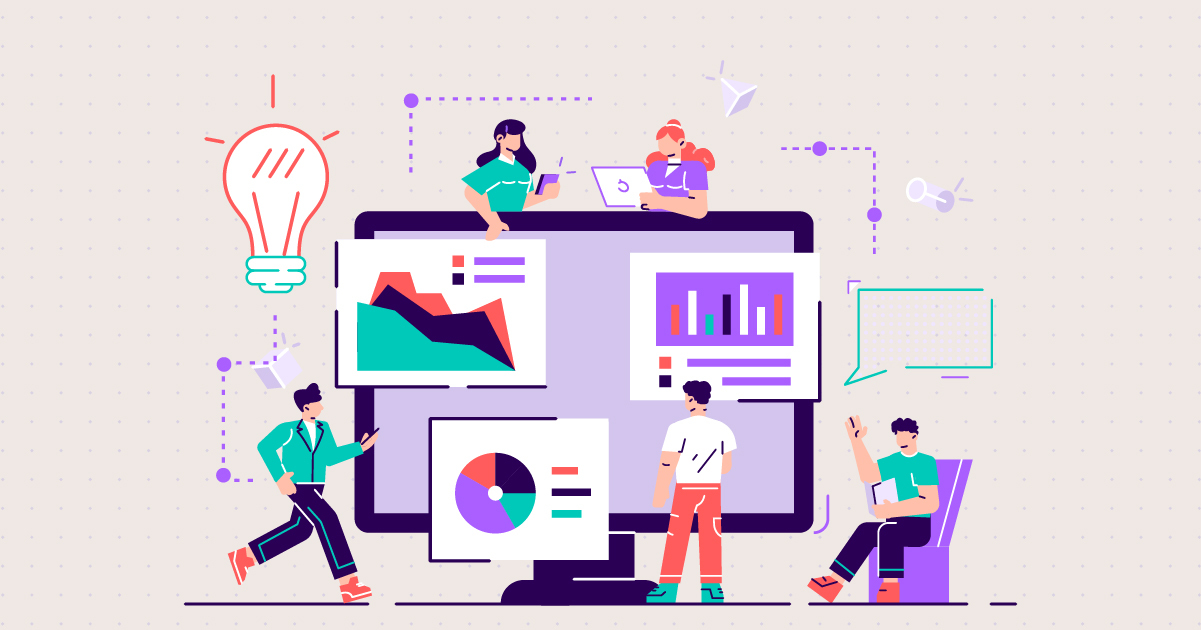 Every great OKR incorporates a discussion where everyone gets asked, "can you realistically commit to all of this?"
When we take a closer look, this question is not as simple as it initially appears. Setting up and aligning OKRs within a performance management strategy is a daunting task for many leadership teams. This is especially true when your workforce is unfamiliar with OKRs as a measure of performance.
Setting OKRs often pose questions that reveal transparency, alignment, and overall employee accountability. As such, the planning of OKRs itself is the beginning stages of setting the tone for performance expectations.
In this post, we will discuss the role of OKRs as a performance management tool, explore the value OKRs bring at different stages of the cycle, and offer tips so that leaders can get the most out of it.
Empower high-performers with OKRs
Crucial as it is, feedback is often the main point in any performance management framework. It comes with the unsaid intention of telling people, "You need to change." Improvement discussions often create fractures and stress, not an actual improvement. Because of this mentality, it is important for leaders to plan regular feedback cadences. Unplanned feedback sessions can come across as unhelpful criticism to employees rather than supportive coaching to help they can grow.
Since OKRs are very transparent, it is second nature to provide intentional feedback often as part of the cycle. If you see an objective getting off-track, OKRs make it easy to open a dialogue to discuss roadblocks. Using OKR as a performance management tool, the purpose shifts to how the OKR can be reached and not why an individual hasn't done X, Y, or Z. Frequent feedback is purposeful in the kindest way possible and helps to find a collaborative outcome that best benefits team success.
Leadership can use OKRs as a performance management tool to keep goals manageable and on time while still keeping feedback processes enjoyable. When you have frequent feedback, discussing performance becomes less intimidating, providing more motivation to succeed and tackle roadblocks together.
Measure team accountability with OKRs
It's common to encounter a situation where you're asking yourself, "Is it better to hold myself accountable for what I planned at the beginning of the quarter… Or better to adjust to current priorities?"
As a leader, you should be ready to make the call to close an objective. This requires identifying when an OKR is no longer a priority. This can be done by assessing the objective and adding key reasons as to why priorities shifted and are no longer relevant.
This is a great practice to ensure that the rest of the quarter measures the team performance on priorities. OKRs allow leaders to continuously check in on the relevancy of objectives so that teams can measure their performance on priorities and not irrelevant projects.
Leverage OKR cycle-end for performance assessment
Closing an objective and adding a reflection is an excellent way to track performance over time. Leaders and their workforce can look back cycle over cycle to assess comparable objectives as you move forward with new OKRs. Such reflections are not limited to the individual OKR owner, but can also have input from peers, managers, and leadership that contributed or otherwise collaborated with the OKR owner.
Once reflections are complete, OKRs can be assessed in a measurable way that quantifies its success and alignment to company progress throughout the quarter.
Assessment methods may vary, but we stand behind Google's recommended OKR grading tool. With a final reflection and grading complete, OKRs serve as a performance assessment that provides leaders a holistic view of annual OKR progress. At which point, you can make the decision to carry forward specific OKRs or retire them entirely.
Whatever the case may be, it is essential never to delete an objective. Leadership will benefit from the ability to review historical progress, roadblocks, best practices, or learnings from that particular snapshot in time. In addition, your workforce will have a clear record of feedback and performance when it is time for annual performance reviews.
Also Read: Adopting OKRs: Increased Focus, Better Engagement, and Higher Performance
Final thoughts
After using OKRs for a few cycles, we guarantee that you will have a strong idea of what works well. Remember, OKRs are a way for you to set the company strategy; performance management encompasses all other processes in place to make these goals happen.
Don't allow inapplicable factors like engagement and retention to distract from the purpose of implementing OKRs within your performance management process in the first place. OKRs are being used to communicate your strategy clearly in measurable terms.
There's no one-size-fits-all performance management tool. But a 90-day OKR cadence and assessment cycle is a guideline to help you think in small yet realistic enough chunks and not get too bogged down by planning. As a leader, you can make the call to break that cycle and decide how OKRs should be assessed to adapt OKRs to real business needs.
Demo Unlock:OKR today and discover how you can transform the way your workforce achieves goals, track progress, give feedback, and automate the manual practice of goal setting.
---