Blog
February 17, 2021
Setting Realistic Goals in 2021 Using OKR Framework
2 min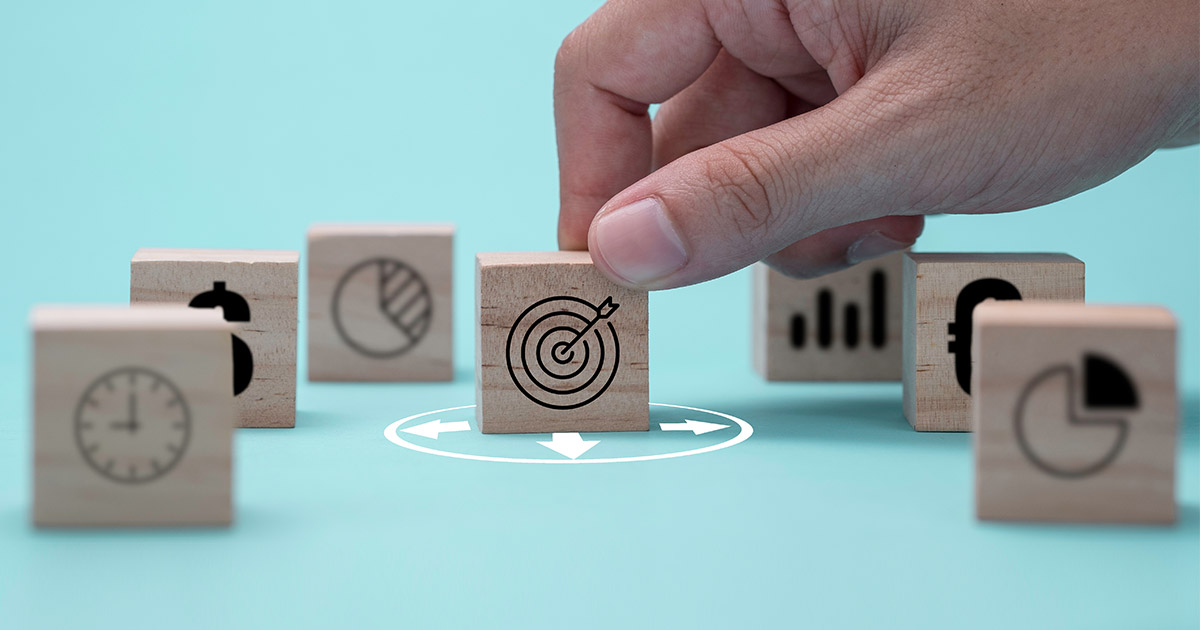 The Objectives and Key Results(OKRs) framework was introduced around the 1970s. Since then, the framework has been successfully implemented by leading companies across the globe, like LinkedIn, Amazon, Netflix, and others. The OKR framework helps organizations create objectives or goals and attain measurable results. While an objective defines 'what you want to achieve', key results indicate 'how you will meet those goals'. In the last year, we have all felt the tremendous impact of uncertainties in the business world. Organizations had to face many challenges to keep up with their goals and targets. So, time is of the essence now – to plan, track, and implement an effective strategy to attain your business goals in the year 2021.
Objectives and Key Results framework enables businesses to focus on priorities, align to common goals, adopt the right rhythm, and drive improved outcomes. For effective goal setting and performance management, organizations must implement OKRs for a successful 2021. Here are some of the tips to set realistic goals and ensure business success-
Assess Previous Goals
Before planning OKRs for 2021, companies should track the progress they made in the last year. By focusing on the challenges faced, objectives achieved, and measuring the outcomes, organizations can identify the most relevant OKRs for all employees. Also, organizations must seek feedback from employees and leaders to get a broader picture of where the company stands and what targets need to be accomplished in 2021.
Finalize New Objectives
Before finalizing new goals for 2021, companies must prioritize what is important and what is not. OKRs create prioritization that aids businesses to bring everyone on the same page and move forward. Setting the right set of goals in the first place also enables organizations to be accountable for the outcomes attained throughout the year. Consequently, creating effective OKRs results in employee upskilling, performance enhancement, and improved business growth.
Goals should be SMART
Once the goals are finalized, ensure that they are SMART enough to drive the intended results and optimize performance impact. Organizations should implement the objectives and key results framework with the following set of directives:

Specific- Focus on a shared set of goals that are prioritized.
Measurable- Track the outcomes and measure the overall progress
Attainable- Set objectives that are ambitious yet achievable by the end of the quarter or year
Realistic- Determine the right time to set new goals and track measurable outcomes
Time-bound- Set the timeframe to achieve a specific objective, whether quarterly or annually

Provide Timely Feedback
Organizations deploy the OKR framework to set new goals and funnel them down to teams and individuals. Once the goals are crafted, aligned, and prioritized, managers should provide valuable feedback to their team members during monthly or weekly check-ins. This helps managers drive employee motivation, evaluate the team's performance, and provide recommendations on their areas of improvement.
Executing the powerful OKR framework is crucial for employee growth and business success. As more and more companies are embracing the remote-first culture, there is an increased probability of losing transparency and focus. Therefore, for businesses that are looking to improve employee engagement and performance in 2021, adopting the OKR framework is definitely the way ahead.
If you want to drive performance in your organization in the year 2021, then Unlock:OKRis a perfect choice. Utilize the powerful goal management framework to prioritize your goals, align objectives to your teams, and focus on outcomes rather than output. To know more about the features and use cases of Unlock:OKR, request a Free Demo.
---