Blog
March 17, 2021
Significance of Using OKR Software at Enterprise Level
2 min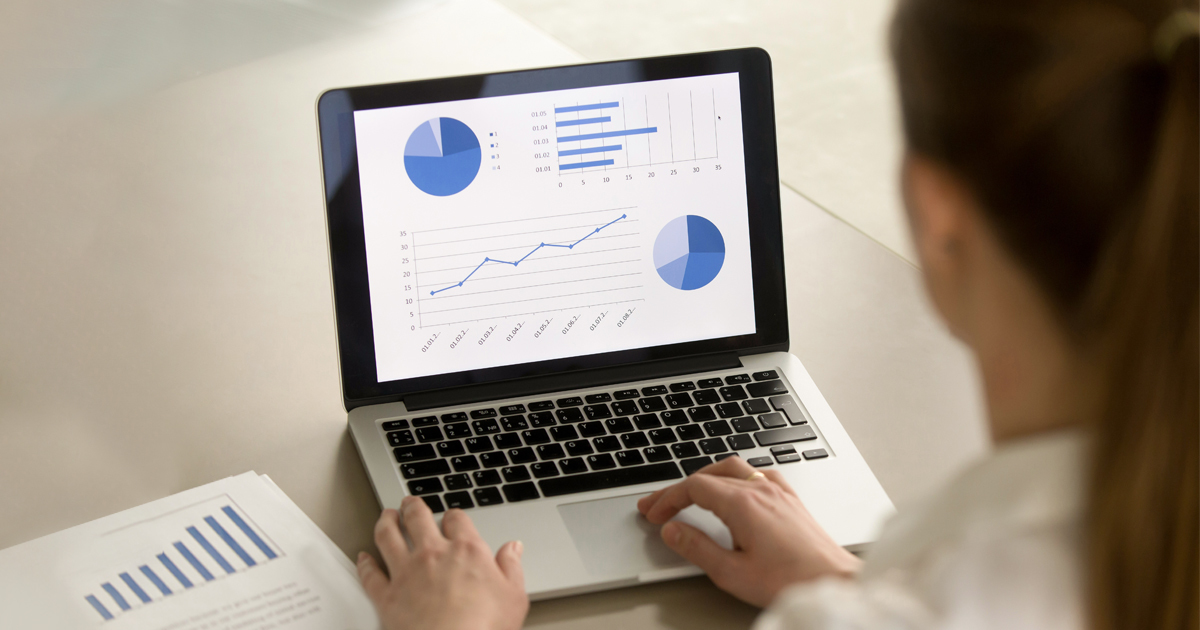 Objectives and Key Results (OKRs) is an effective goal-setting framework adopted by many new-age organizations like Google, Netflix, Amazon, and more.  It is a simple yet powerful approach to create alignment, focus, and collaboration around ambitious goals and measurable outcomes. Today, many enterprises are implementing OKR software that helps them adopt the OKR framework and set a shared set of business objectives, focus on priorities, establish the right rhythm, and drive improved results.
The original concept of OKRs came from Intel and then was adopted by various companies in Silicon Valley. Google first implemented the OKR framework in the year 1999 and today OKRs have become popular performance management and goal-setting tool to fuel business growth. Most enterprises focus on accelerating growth and OKR software serves as the perfect means to unlock growth and success at a faster pace.
Also Read: OKRs in Business: Good OKRs Vs Bad OKRs
Key OKR features that help to unlock performance and amplify business results for large organizations include:
Radical focus is an accelerant that helps enterprises to create shared goals for their employees and focus on what is more important to achieve within that quarter or month
Clarity of what goals need to be prioritized and what outcomes need to be achieved helps to drive performance impact and overall impact on business
Speed and agility derived from the Objectives and Key Results framework enable enterprises to adapt to the business changes, realign strategic objectives, and execute the right plan to attain measurable outcomes.
The mindset to shift from output to outcomes enable enterprises to hold people accountable for what they do and how they do it. OKR software is less task-based and more outcome-aligned, focusing on how to unlock business growth and drive excellence.
OKRs also provide accountability to employees to consistently perform better and drive business growth. When every team within the organization moves in a unified direction and knows what others are doing, it imbibes a sense of accountability and motivation to complete the tasks on time.
Also Read: OKR Methodology for Remote Workforce: How is it Important?
Best practices followed by enterprises for successful implementation of OKR software include:
Set Success-aligned Objectives
With OKRs, enterprises effectively create ambitious yet realistic goals that take the company forward. Before writing OKRs, every employee must discuss the company's vision and goal with their supervisor or leader. Ultimately, this helps to define and align objectives in a way to attain measurable key results that enhance the overall business impact and unlock success.
Separate OKRs from Performance Reviews
To motivate employees to perform well at the workplace, enterprises must separate OKRs from performance reviews. Setting business goals just for the sake of compensation may not yield good results. To achieve the best outcomes, OKRs must be defined in a way to focus on shared goals, set clear priorities, establish the right rhythm, drive speed and agility, and execute the right strategy. Moreover, if teams do not discuss the best possible outcomes for the organization, they certainly fail to accomplish them at the end of the quarter or year.
Review OKRs and Update Progress
Many organizations set and forget OKRs which may result in disengaged and unproductive employees. It is important to conduct regular check-in reviews between managers and their teams to analyze individual progress. When enterprise leaders do weekly or monthly reviews, they can easily assess whether there is a need to refresh some goals, shift the priorities, or make any other change. This encourages every employee to enhance performance while progressing towards the end of the quarter and increase the chances of finishing the assigned tasks.
Infopro Learning's Unlock:OKR enables organizations across the globe to successfully utilize OKR software, improve focus and clarity at the enterprise-scale, conduct review meetings, and link team output to the company's outcomes and goals. Based on the key pillars- Focus, Alignment, Execution, Clarity, Prioritization, and Accountability, Unlock:OKR is designed to achieve shared objectives, drive business performance, and unlock business success. To know more about the features and benefits, you can Request a Demo.
---