Blog
December 10, 2021
The 3 Step Process Managers Need to Set and Track OKRs
2 min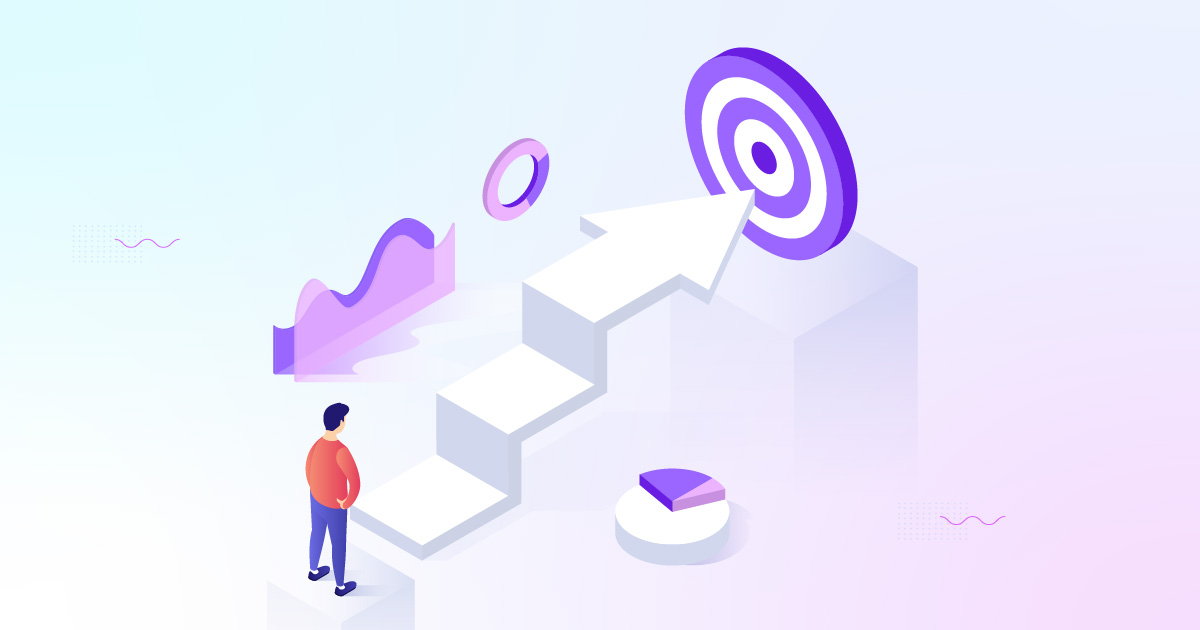 Objectives and Key Results (OKRs) serve as an effective goal setting and management framework that synchronizes teams of employees and helps everyone to rally towards common short-term and long-term goals. The OKR framework can be used by teams and individuals, keeping them aligned toward the same vision, tracking their progress, and achieving measurable results. To ensure business success, leaders and managers must focus on a clear objective and make informed decisions when allocating their time and energy.
When OKRs in business are first set at the top-level of the organization, they allow managers and their team members to focus on the most critical goals, hold them accountable for what they do, and decide how to achieve the desired results.
Steps to Set and Track OKRs
1- Writing Objectives and Key Results
Many leading companies like Google, Intel, Amazon, and others implement the OKR framework to connect their teams toward the company's mission and vision. The entire goal-setting process involves writing 2-5 business objectives and 3-5 measurable key results along with each goal to track progress. Managers can also rework previous OKRs that were successful or write new ones to accomplish improved outcomes.
Also Read: OKR Framework: We Need more Alignment and Transparency Now!
2- Adhering to the Four Superpowers
When executing Objectives and Key Results, managers also need to analyze specific behaviors to leverage maximum benefits from the framework. They do this by adhering to the following superpowers:
Focus – Make sure that OKRs are set for everyone, so that the company's goals are clear, and people stay focused.
Alignment – Ensure that the right steps are followed during each OKR cycle (month, quarter, or year) to align everyone to the right vision and purpose.
Rhythm – Set the right cadence across the organization to ensure improved collaboration and regular progress tracking.
Agility – Repeat the cycle to ensure continuous improvement in speed and flexibility from planning to the execution phase.
3- Tracking Team's Progress
Once OKRs are set and the above superpowers are activated, the last and the most important step is to track team progress. Regular check-ins are conducted for managers to review progress, identify roadblocks, and plan a new strategy to drive the best results.
Conclusion
Whether small or large, organizations utilize the OKR framework to ensure everyone rallies in the same direction to accomplish the business vision, mission, and purpose. By following the above steps, managers can ensure that the desired business objectives are set, progress is tracked, and outcomes are measured.
Do you need help setting OKRs for your business? You can start with our smart goal-setting framework, Unlock:OKR, which can take your organization forward while keeping everyone aligned, focused, and agile. Book a demo today and get started.
---