Blog
July 2, 2021
Tips & Tricks | Driving Business Results with OKR Software
3 min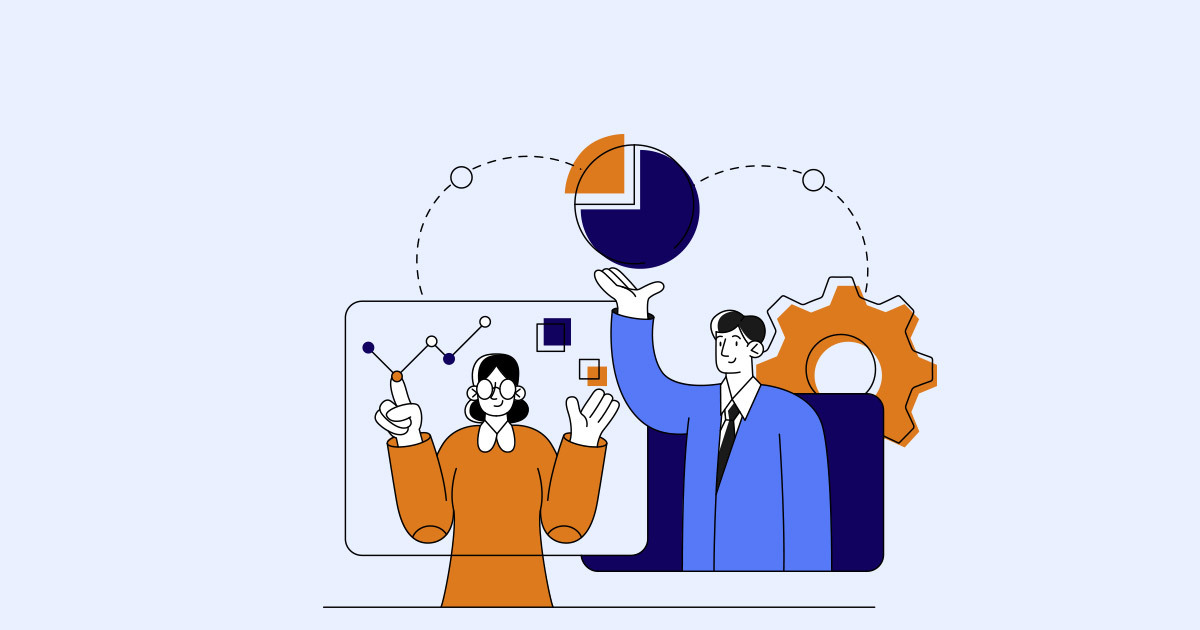 Objectives and Key Results (OKRs) is a robust framework that enables organizations to focus on managing goals and improving performance. Companies utilize OKR software to align towards common goals, build communication with the teams, and leverage other benefits to unlocking business success. In essence, OKRs support an agile business strategy for businesses to articulate the right goals, focus efforts on attaining measurable outcomes, and iteratively learn, engage, and upskill over time.
Implementing OKRs without understanding the company's goal and purpose can make it more complex. However, organizations can utilize OKR goal-setting frameworks like Google, Amazon, and other leading companies to drive success. Here are some essential tips and tricks to leverage the features of an OKR software for improving business outcomes:
1. OKR Dashboard must be Intuitive
An OKR software should have a smart and intuitive dashboard. This allows everyone to revisit their OKRs on a weekly/monthly basis and monitor their key results progress. Also, the user-friendly OKR dashboard enables managers to:
Recognize teams whenever they hit their goals
Visualize individual progress against the company's overall expectations
Nudge employees who are lagging the expected targets
Overall, a powerful OKR tool with intuitive dashboards helps employees focus on the defined goals, align with their managers, and track their goal achievements.
Also Read: Using Objectives and Key Results to Attain Organizational Goals
2. OKR Software must Integrate Seamlessly
With the OKR tool, you can focus and measure what matters the most to the organization. The software supports seamless integrations, thus enabling employees to update progress over Slack or Teams and automatically update key results progress using Excel, Jira, and other tools.
3. OKRs must Set Company-wide Goal Alignment
An OKR software should also facilitate a top-down and bottom-up strategy for setting company goals and aligning them with different teams and individuals. By creating organization-wide alignment, everyone understands the company's priorities and vision and can contribute towards driving improved measurable outcomes.
Also Read: 5 Business Verticals that Utilize OKR Software to Unlock Success
4. OKR Tool must Focus on Goal Prioritization
To yield better business outcomes, the best thing you can do is start using objectives and key results in every possible way. Implementing OKRs help you prioritize goals that are important during a specific month, quarter, or year and not focus on the ones that are pushed at the rear. An OKR software makes the entire goal-setting process easier as employees can begin with Excel sheets to define important goals now versus the ones that will be critical in the future. This makes employees get a broader picture of the company's overall vision and measure success around desired goals and outcomes.
The above-discussed tips while using OKR software can drive organizations to inspire their employees to achieve improved business results. If you want to utilize a powerful OKR tool that can help enhance goal-setting strategy- be it an enterprise or startup, large or small, then Unlock:OKR can be the perfect solution for all.
To explore more about Unlock:OKR features or connect with our OKR experts, you can Book a Demo and get started!
---