Blog
April 16, 2021
3 Good OKR Examples for Successful Employee Onboarding
2 min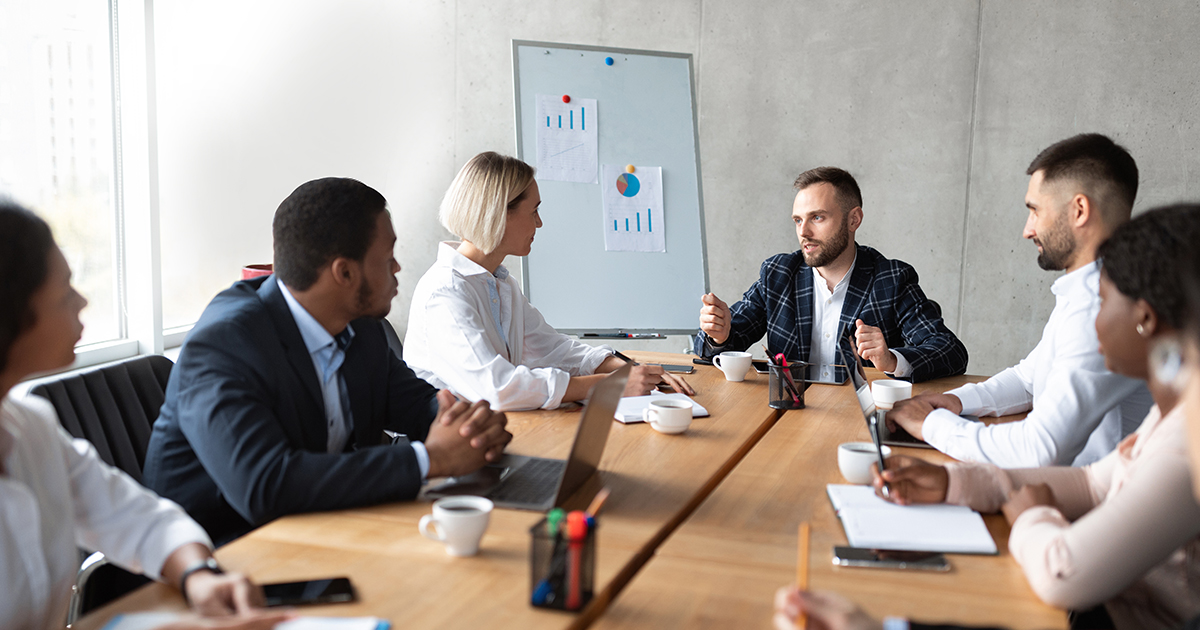 The Objectives and Key Results (OKRs) framework is a powerful employee goal setting and performance management tool utilized by different teams within an organization to achieve the best outcomes. Today, business leaders are shifting towards OKR methodology to rally their teams towards common goals and actualize the company's mission and purpose. When it comes to setting short-term and long-term goals for the most dynamic verticals in a company, OKRs serves as a perfect choice. Human Resources is one of those verticals which set effective OKR examples to align with the company's vision and purpose of successful onboarding, performance enhancement, adequate compliance, and more. Setting OKRs for Human Resources helps to boost collaboration, accelerate workforce performance, and improve day-to-day business operations.
Also read: OKR Methodology for Remote Workforce: How is it Important?
One of the primary goals for HR teams is to conduct an engaging onboarding experience for new hires. To attain this objective, HR leaders and managers plan Objectives and Key Results that focus on improving employee performance and unlock success. Let us see some of the OKR examples for HR teams to ensure employee onboarding-
Objective 1-Improve onboarding process by the end of Q2
Key Result 1- Improve new hire satisfaction rate from 70% to 90%
Key Result 2- Decrease onboarding 30 days failure rate from 12% to 5%
Key Result 3- Increase productivity levels of recruits from 60% to 80%
In the above OKR example, the objective is to improve the overall onboarding process by the end of the second quarter. To attain this goal, the team may need to focus on driving multiple key results that are measurable and success-aligned. The key result may include increasing new hire onboarding satisfaction scores from 70% to 90%. The team may also need to focus on decreasing the onboarding failure rate to 5% and raising new hire productivity levels from 60% to 80%. Overall, these key results enable HR teams to manage new hire performance, improve retention levels, and increase the business ROI.
Objective 2- Conduct effective training programs for new hires in Q2
Key Result 1- Improve training satisfaction rates by 30%
Key Result 2- Reduce skills-gaps and boost new hire performance by 25%
Key Result 3- Ensure 100% employee participation to improve engagement
In this example, the goal is to deliver effective training to the new hires in the second quarter. For this, the team may aim to increase the employee satisfaction rate by 30% while ensuring 100% participation resulting in higher engagement. Another key result would be bridging skills gaps and accelerating the performance of recruits by 25%. Ultimately, training and development programs enable companies to retain the best talent, improve employee morale, and increase overall productivity.
Objective 3- Improve performance of newly hired employees
Key Result 1- Reduce onboarding process time from 10 days to 1 week
Key Result 2- Increase trainer to new hire ratio to 1:3
The above OKR example focuses on the objective to increase the performance of recruits. Key results against this goal may include reducing onboarding process time from 10 days to 1 week and increasing the trainer to new employee ratio by 1:3. This enables new employees to engage more, align with the company's mission, and perform better.
Also read: 3 Great Examples of Objectives and Key Results for HR
Implementing Objectives and Key Results for HR teams helps organizations effectively manage employee performance, focus on team collaboration and alignment, drive employee engagement, and optimize overall business productivity. Unlock:OKR is a simple yet powerful goal setting and performance improvement tool that can help your business to grow and succeed by setting OKRs for different verticals- be it HR, Sales, Operations, and others. Book a Demo to know about the features and benefits in detail.
---