Blog
September 30, 2021
A Definite Guide To Adopting OKR In Your Organization For Agility And Alignment
4 min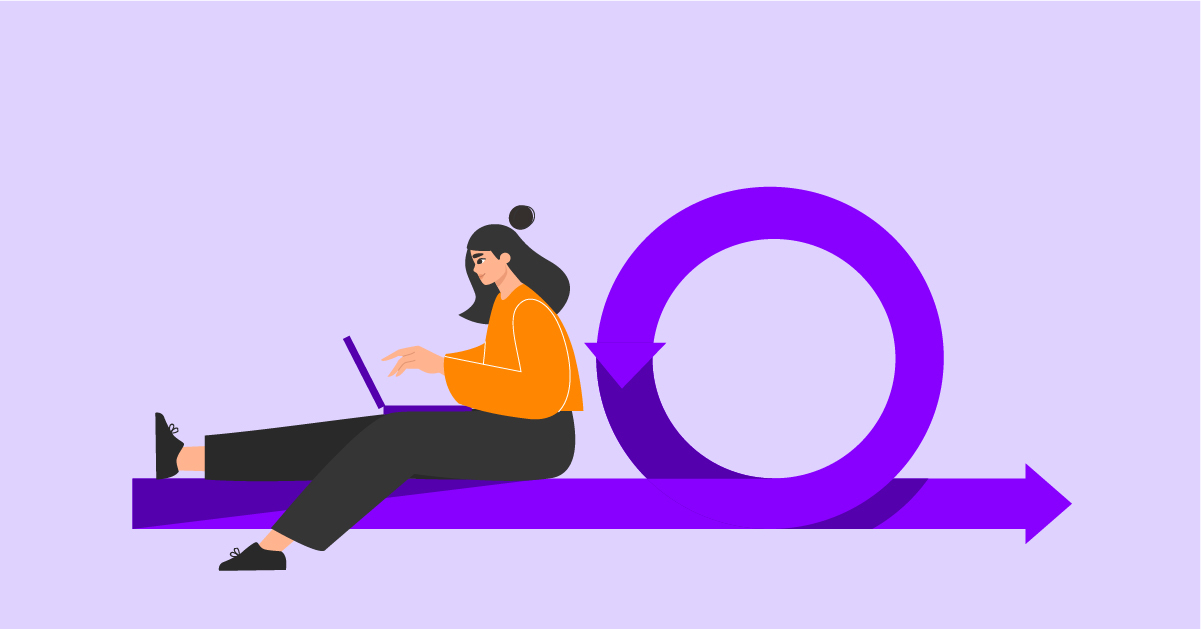 During the COVID-19 lockdown, when businesses were struggling to survive remotely, OKR adoption went up widely.
OKR stands for Objectives and Key Results and refers to selecting a few impactful objectives along with 3-5 critical results tied to each objective and then aligning all employee duties towards meeting the OKR.
It is a SMART goal-setting framework that helps companies lay down and execute strategies much more effectively. The emphasis is on results that matter and ensuring strategic alignment towards getting those results.
When used to its highest potential, the OKR methodology can yield significant dividends. Here is a quick guide to get you started on that path.
The business benefits of agility
Being agile as a business means being more responsive to change, be that customer requests or a new for a new product while upholding high-quality standards.
Business agility has multiple benefits, particularly in a post-pandemic world where uncertainty and rapid change are the norms.
1. Challenge management
Agility enables quick responses to both opportunities and threats, as there are no binding long-term plans or bureaucratic red tape to deal with.
2. Competitive advantage
Agility allows companies to see immediate opportunities and become first-to-market with their solution while rapidly learning and growing along the way.
3. Cross-functional collaboration
Agile businesses tend to work in a decentralized fashion, enabling fruitful collaboration and ideas from multiple sources. In a post-pandemic world where most companies are pivoting significantly, it is essential to have as many creative ideas on board as possible.
Benefits of OKR methodology
Adopting a typical OKR business model has significant benefits for an organization of any size. It keeps the focus on the goals that matter the most and ensures that everyone is aligned to focus on those goals alone.
Employee engagement goal setting means laying out precise vital results and initiatives that provides every employee with a defined role, allowing them to focus and be more productive.
A practical consequence of this goal-oriented approach is greater accountability and transparency at every level, including regular feedback and opportunities to share perspectives and ideas. This equips the business, as a whole, to adapt to changes and be agile. The key reason for this being an OKR performance management system is a goal-setting strategy that links everyone's goals to the company's objectives.
An OKR business model also fosters greater engagement overall, as everyone knows what they need to do and is confident that they will be seen and heard when needed.
How to initiate OKR methodology adoption
The first thing that companies should know about OKR adoption is that it is a journey, not a destination. There will be constantly learning and adapting along the way, which is, in fact, the core of business agility. If you are starting out with the adoption of objectives and key results framework, here is what to keep in mind:
1. Start small and iterate
Divide OKR into cycles of a month or two each, with specific incremental goals for each cycle. You can also consider starting OKR in sections of your organization, such as just the marketing team or just the executive management, and then add more as you progress.
2. Focus on communication and prioritization
Be strict about choosing only the objectives that have real business impact, and communicate with your employees exactly why those objectives matter.
3. Use regular check-ins to stay disciplined
Check-ins will ensure that everyone on the team is still aligned, identify any mistakes or grey areas, and provide better direction going ahead.
4. Train your employees
Allow your team members time to adjust to the OKR methodology and support them with any training they need. Do not go all-in with OKRs unless everyone is confident about it.
While you must've read about well-established organizations implementing the OKR business model, the importance of OKRs for early-stage startups cannot be undermined. It is an easy-to-implement yet crucial framework utilized by everyone to track progress and drive an outcome-first culture.
How to write Objectives and Key Results
Ensure that everyone on the team is in complete agreement about why the selected objectives matter. This enables alignment and collective focus.
Set clear deadlines for each OKR, along with timely milestones.
Keep the OKRs adaptable so that you can take advantage of new ideas and opportunities along the way.
Over to you
In an uncertain post-pandemic world, business agility is becoming less of a "nice-to-have" and more of a "must-have." The OKR methodology, with its emphasis on adaptability, can bring your organization significant results in this regard if implemented well.
Just remember to have all your team members on board, pick the goals that matter most, be open to change and maintain an ambitious yet rational approach. Good luck!
---