Blog
August 20, 2021
Improving Business Agility with OKR Goal-setting Framework
2 min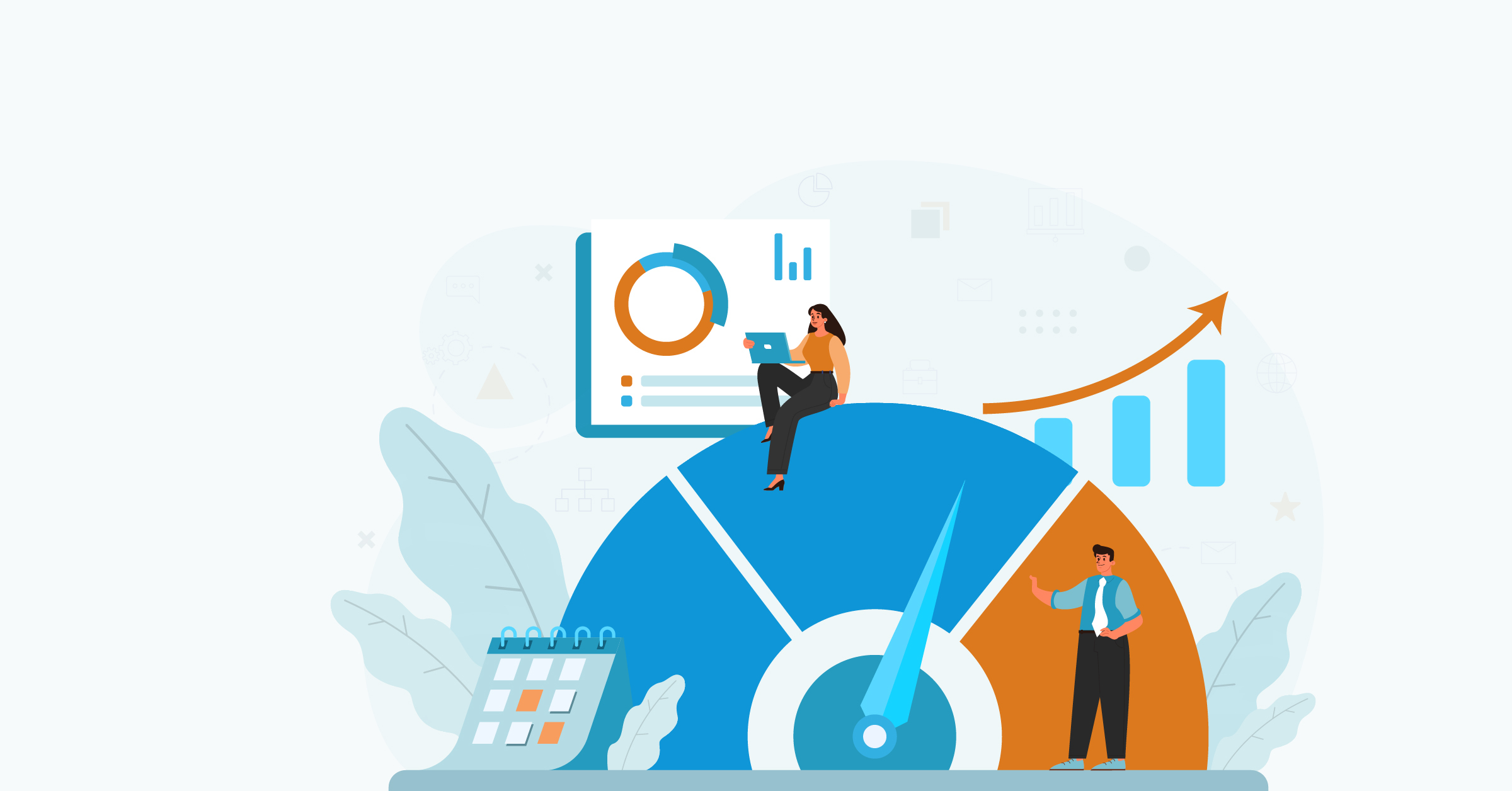 Many organizations had to face challenges during these unprecedented times to keep up with their targets and goals. As businesses evolved and customer behavior changed, the dependence on remote working also rose exponentially. Time is of the essence now for every business to effectively plan, track, and implement an agile strategy that helps you achieve the desired goals. With the changing business models and an increasing need to remain agile, most organizations ask if this is the "new normal?" Considering the need to work in an agile environment, organizations are adopting OKR as a goal-setting framework to create focus, alignment, rhythm, and prioritization of business goals that matter the most.
Several organizations want to implement a goal-setting framework to ensure their teams are better aligned and focused on executing an agile business strategy. This is where the role of objectives and key results becomes crucial. Earlier, organizations had a well-defined business strategy before implementing OKRs to make the business operations run smoothly. But with the global pandemic, the role of OKRs have become more important, helping reduce the gap between what goals need to be achieved and what outcomes to be measured. In addition, OKRs also help the leadership communicate the goals down to different teams and track progress towards overall goal achievements. As a result, this enables the entire organization to pivot everyone around the same mission, purpose, and strategy.
As per the study, 60 to 90 percent failure rates come for organizations when it comes to strategy execution. The gap between a company's vision and overall goals must be reduced with a robust methodology so that each person moves in the same direction and contributes to business success. The significance of an OKR framework is very high here- helping build an agile system. Within the structure, employees, the majority who are working from remote locations, can engage, align, and collaborate while staying inspired and productive.
Also Read: OKR Methodology for Remote Workforce: How is it Important?
It is a challenging time for almost every organization, and OKRs can prove to be a powerful goal-setting tool to keep everyone aligned, motivated, and connected. Asuccessful OKR implementation can help execute a new strategy with the right focus, rhythm, and agility. In addition, you can leverage the unique benefits of an OKR framework that help empower teams to drive innovation and imbibe a culture of transparency for all.
Agility is one of the superpowers of an OKR framework, enabling organizations to realign their goals or strategies whenever there is a business change. If you want to implement an OKR goal-setting framework to ensure business agility, Unlock:OKR can be a perfect choice. A great team of OKR experts can also help you successfully implement the simple OKR tool and ultimately unlock business success.
Want to know more about the framework? Book a Demo!
---