Blog
December 17, 2021
Bringing OKR Methodology into Company Culture: 3 Easy Steps
2 min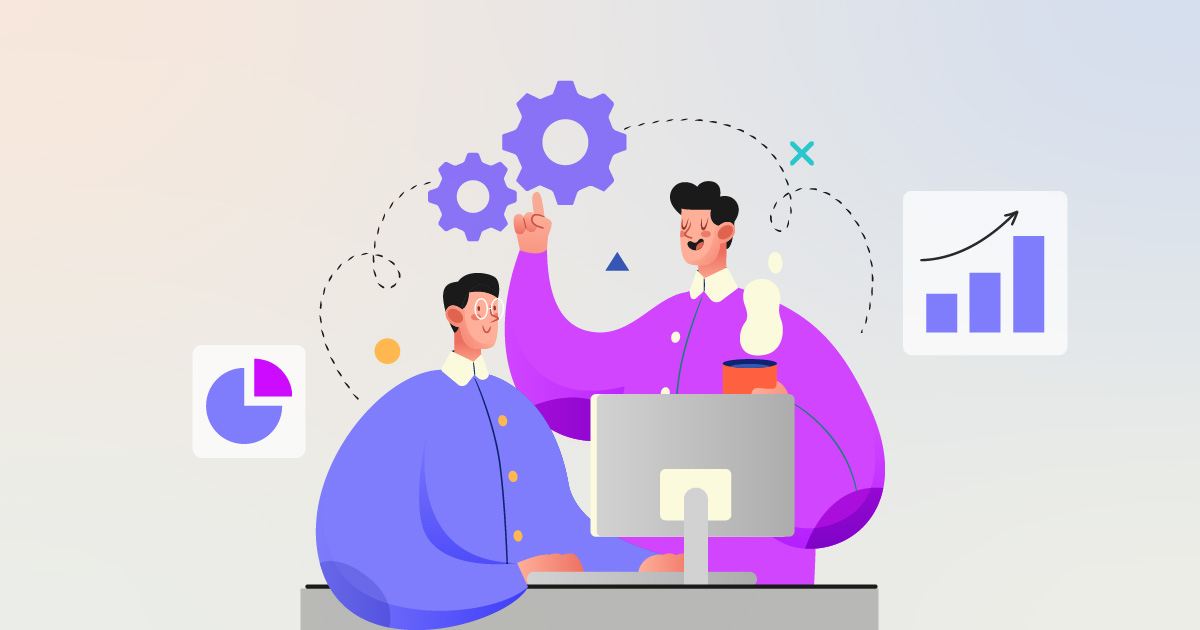 Organizational culture plays an essential role in strategic planning. This is why Objectives and Key Results (OKRs) are essential. OKRs make it possible for an entire organization to align with their overall mission, vision, and core values. These three concrete pieces showcase the big picture and inspire people to learn and work together. Most corporate leaders are adopting the OKR methodology to drive measurable business outcomes. Implementing OKRs means transforming an entire organization. From multi-faceted teams down each individual, a strong OKR framework empowers everyone to calibrate their unique roles to successfully achieve your collective goals. Often, these changes impact the whole organizational culture.
Also Read: Why Leaders Must Choose Objectives And Key Results?
If you are looking to embrace a positive company culture, driving OKR adoption can be ideal. Many organizations fail to achieve desired outcomes if they consider OKR merely as a platform implementation. Beyond simply buying the platform, an entire change management process must be involved to bring OKR methodology into the company culture successfully. With Objectives and Key Results, you can achieve the following superpowers to drive business growth and unlock success. These include:
Focus

This enables organizations to focus on what is most important and what is not. Focus empowers and guides each team member to prioritize their activity and decide what is most important for the company's success and growth.

Alignment

Alignment between the company's CEO and business leaders as well as across the organization helps analyze whether everyone is moving in a unified direction. Thinking in unison towards the company's strategic goals enables every employee to accomplish the vision, mission, and purpose.

Rhythm

Organizations utilize the OKR framework to shift from a traditional siloed approach to a more open culture where goals are transparent and progress is trackable. The right cadence of communication at all levels establishes a constant rhythm that ensures that people are engaged enough to attain the desired business results.

Agility

Agility is all about adapting to changing business dynamics quickly. This means whenever a change happens in your business, you can use OKRs to realign or refresh your goals and accommodate processes and behaviors around that shift.
3 Steps to Bring OKRs into Company Culture
Following are the three things that organizations must do to embrace organizational culture with OKR methodology:
To solidify alignment between their mission and culture, companies first need to utilize their core values to create and reinforce them. This helps teammates and individuals alike to feel motivated, connected, and innovative.
The second thing is to ensure people develop a solid mindset to adopt OKRs in business, aligning with the company's vision and mission and contributing towards the bigger picture.
The third step is to develop the right sustainable processes and systems to keep organizations focused on the OKR culture.
Ultimately, seeking the help of an OKR Champion or using a robust tracking tool ensures that the organization continues to churn along and develop more of strategic culture as a whole. Many employees who are unclear about direction or don't know how best to contribute end up feeling excluded. This is when organizations need to start developing a culture with OKR methodology.
Do you want to get started? Book a Free Demo today!
---