Blog
August 5, 2021
Developing OKR Champions for Successful Employee Goal-setting
3 min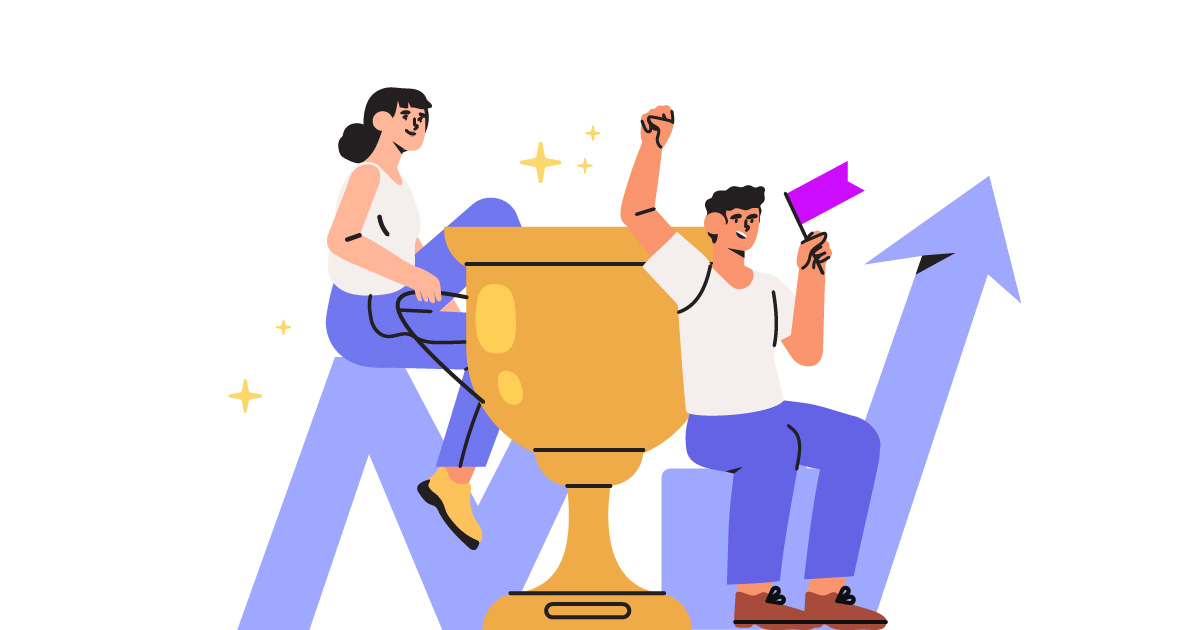 While introducing Objectives and Key Results for a company, everyone should know how to use OKRs for successful goal-setting. When implementing a framework like OKRs, people may lose interest or not want to move from their traditional goal management approaches. Therefore, companies might need an internal team of OKR Champions or OKR enthusiasts who can guide everyone on successful OKR adoption. OKR Champions play a crucial role in helping organizations adopt and execute OKRs at all levels. They understand the 'whys and wherefores' of the employee goal-setting framework and support the successful rollout of OKRs within an organization. An OKR enthusiast makes sure that the OKR process is adopted correctly, all queries are addressed, and all business operations are running smoothly.
Also Read: How are OKRs in Business Better than Traditional Approaches?
Companies that try to implement the OKR framework without seeking the help of an OKR enthusiast are at higher risk that OKRs will not be adopted well. If you are still wondering why your business should invest in developing an early adopter of OKR, then here are a few reasons-
1. Better OKR Adoption

The most common challenge that organizations face while utilizing OKRs for employee goal-setting is whether their employees will use them or not. OKRs serve as an effective goal-setting tool, but people still find it difficult if they are not ready to adopt the new methodology.
The OKR Champion can share their experiences and success with the framework. This ensures that everyone realizes the merits of the framework and understands  the need for OKRs in the business scenario.
2. Increase Accountability with Leadership Support

Accountability is yet another benefit you can leverage from OKRs. For successful implementation of OKRs in business, a pilot group of leaders and team members can be created.
If the leadership takes up the charge of conducting check-ins, holding everyone accountable for accomplishing their targets, they become the 'Champions of Change.' This group of high-potential people then ensures that everyone knows the broader picture and contributes to driving business success.
3. Save Money

Organizations may spend big bucks on hundreds of employees who are not even interested in adopting company's OKRs.
The same budgets can be utilized more effectively by developing OKR enthusiasts and supporting them to drive the successful rollout of OKRs across the organization. OKR champions collaborate closely with business leaders and communicate the company's goal and vision to every employee. They are the best people in terms of championing the OKRs, and hence, ensure that everyone is aligned towards common goals.
Also Read: Using Objectives and Key Results to Attain Organizational Goals
4. Save Time

Employees may not want to see demos and directly look for results within a month post implementing OKRs. They need to undergo training to adopt OKRs, in order to avoid wasting  time identifying  possible challenges at a later stage.
By training and developing OKR Champions, you can save time and yield improved outcomes quarter by quarter. Though the entire methodology may take a year or so to bring the best possible results, OKR champions can be developed to accelerate and improve the process of OKR adoption. Therefore, investing time in training early OKR adopters is better than implementing objectives and key results without  their support.
5. Effective OKR Coaching

In addition to a team of high-potential leaders and other team members serving as OKR Champions, investing in a certified OKR Coach is also a wise idea. The key to success with OKRs is based on the superpowers of focus, alignment, rhythm, and agility to attain measurable results.
Certified OKR Coaches can aid companies to focus on all these superpowers and optimize their OKR implementation process to drive better results. These coaches have years of experience in ascertaining what works with OKRs and what does not. An OKR Coach can anticipate, identify, and overcome challenges that organizations face, ensuring people stay motivated and connected.
Implementing OKRs as a goal-setting framework within an organization can be a daunting task. Managers and their team members would need to break their old habits and become the Champions to drive the change and inspire everyone to use OKRs.
Utilizing a robust employee goal-setting framework like Unlock:OKR, organizations can sustain their change management process and unlock success.
Request a Free Demo and get started!
---