Blog
August 18, 2021
OKR Methodology for Cross-functional Teams | Key Benefits
2 min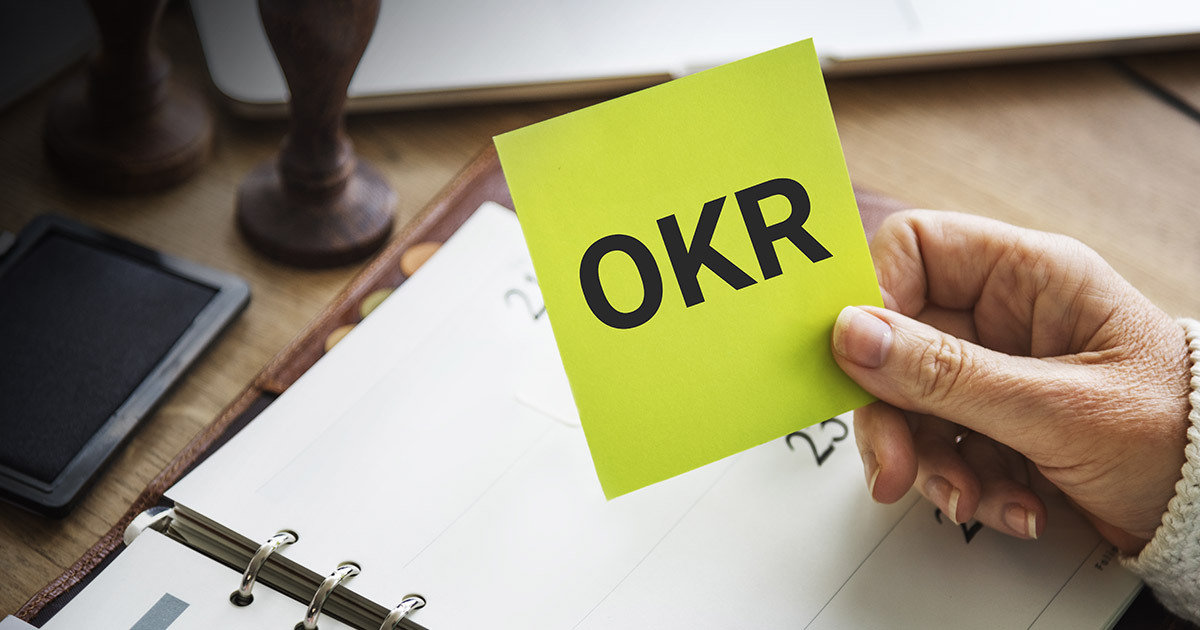 As a company's CEO or senior leader, you may wonder why should you shift to OKR goal-setting approach when you already have KPIs and Excel-based scorecards. Objectives and Key Results (OKRs) serve as a powerful tool for successful strategy execution. They help align everyone towards common goals and fuel the company's overall vision and operational excellence. It is thus, not surprising that some leading companies adopt the OKR methodology to supercharge business growth, drive innovation, and adapt to change.
During the current uncertain times when everyone is working remotely, a lack of collaboration may impact your company's growth and overall success. Therefore, cross-functional team collaboration has become imperative with the rising number of competitors wanting to stay top of the game. Building cross-functional teams help companies achieve improved results through cooperation rather than working in silos. OKR methodology serves as the perfect choice to keep cross-functional teams engaged, aligned, and productive, especially for the remote-first culture. Let us explore the key benefits of implementing cross-team OKRs:
1. Encourage Creative Ideas
A cross-team collaboration can help seek new business insights and drive innovation. When OKRs are set and executed at cross-functional levels, it supports different teams or departments to bring a pool of creative ideas that help meet the company's vision and get improved outcomes. When adopting the OKR methodology, employees can commit to their defined goals, collaborate with other teams, spur creativity, and focus on improving their workplace performance.
2. Avoid Working in Silos
Sometimes, employees may fail to meet their targets if their OKRs are dependent on other teams' outputs, but they are still working in silos. For instance, a marketing campaign may depend on the new product release or the type of audience that sales teams are targeting. With cross-functional team OKRs, employees can collaboratively identify effective ways to meet the desired goals, thus reducing the last-minute hurdles and improving overall productivity.
3. Foster Cross-team Transparency
It is important for organizations to make sure their employees are focused when making progress and decisions independently. OKRs in business imbibe cross-team transparency around the shared set of goals and measurable outcomes, thus reducing the gap between strategy and execution. Knowing other teams' priorities and goals is the key to attain success with objectives and key results. With more clarity and transparency of OKRs between cross-functional teams, each employee can focus on what is more important for the company's growth and success. 
Also Read: OKR Methodology for Remote Workforce: How is it Important? 
Several organizations build cross-functional teams that utilize a goal-setting framework like OKR to stay aligned and focused. With proper consulting to achieve the desired outcomes at the end of a month, quarter, or year, OKRs drive team collaboration and overall impact.
OKR methodology helps set shared business goals, focus on the company's priorities, track progress, and drive cross-functional team collaboration to unlock success ultimately. Unlock:OKR is an excellent goal-setting tool you can implement across your organization and bring teams on the same page. The simple yet powerful tool promises digital transformation with the support of four unique superpowers- focus, alignment, rhythm, and agility.
Do you want to know more about Unlock:OKR? Book a free demo and get started today!
---