Blog
March 21, 2022
OKRs: Asynchronous Work Culture for Your Distributed Teams
3 min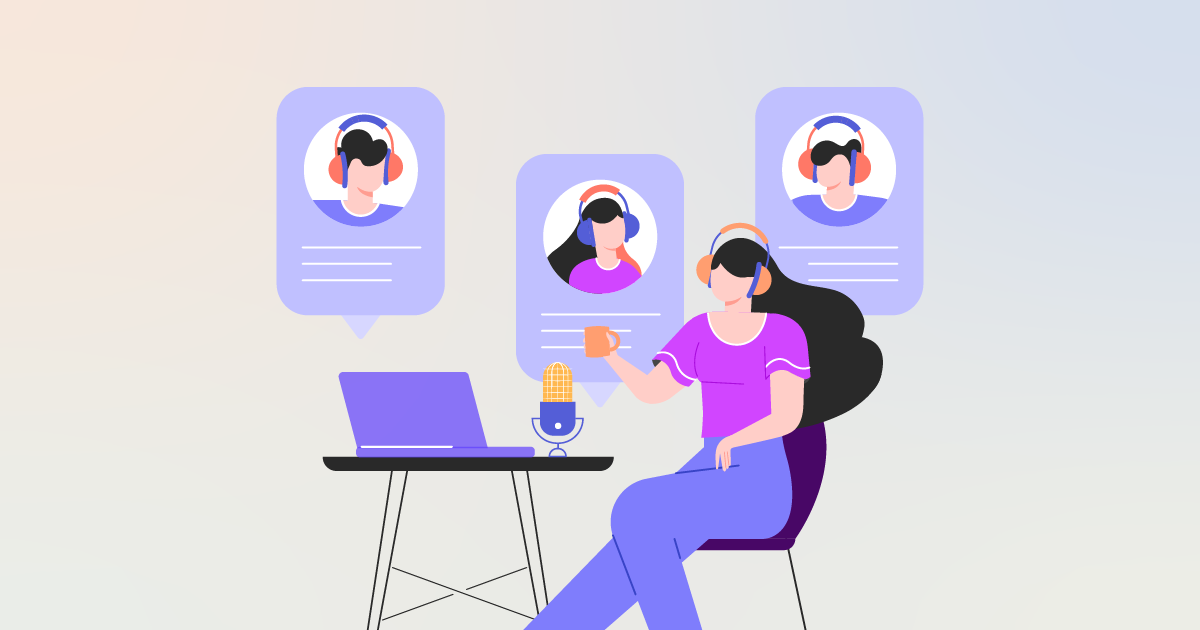 Well, the bad news is coronavirus is here to stay! The good news, we continue to work from the convenience of our homes. Before the worst of the COVID-19 started winding down, remote work began to reshape the global workforce. There has been a tectonic shift in the working model, where several companies have allowed their employees to work from home as long as they want. Then, others grapple with their distinct versions of hybrid working models. While embracing the remote-first future and culture, you can't limit the freedom of your remote workers, or you risk losing them. This is where you should acknowledge the reality of the current scenario and embrace asynchronous work.
What are Asynchronous Workflows?
As a remote-first organization, you must understand that distributed remote teams deserve more intelligent workflows. Asynchronous workflows allow your employees to work independently at a rapid pace. The asynchronous work model emerges to be the most sensible for remote-first businesses. After all, remote working accelerates working hour distribution for your employees.
This blog highlights how distributed teams following asynchronous processes are prone to fewer chances of miscommunication and also maximize employee productivity.
Ways to Make the Asynchronous Shift and the Role of OKRs
1. Set up Goal Measurement
The first step towards making the asynchronous shift is establishing goal measurement. Remote-first organizations require asynchronous workflows to recognize their potential and provide their employees with ideal conditions to grow and expand.
Objectives and Key Results (OKRs) make perfect sense for distributed teams to set their goals and measure the key results. OKR is a goal-setting methodology that helps teams break down their objectives into smaller chunks and makes the outcomes identifiable and measurable. Adopting the OKR framework is an excellent way for dispersed teams to work towards a direction guided by an overarching organizational goal. OKR methodology encourages team collaboration and guides the teams to work towards a common objective.
For remote-first teams, adopting OKR-driven asynchronous workflows makes it convenient. Apart from enhancing team productivity and the company's bottom line, OKRs for remote teams can create a comfortable and inclusive work environment that distributed teams appreciate when done the right way. Organizations like LinkedIn, Google, and Intel have successfully implemented OKRs in asynchronous workflows and have achieved outstanding results.
2. Transparency Matters
The best part about an asynchronous workplace is that nothing in an organization is latent. Everyone within the team and in the organization knows what they are working on to accomplish organizational goals. As an individual is well aware of what his fellows are working on, he quickly acts on his personal OKRs. OKRs in business promote transparency by clearly communicating the organization's mission, business goals, and purpose at all levels. Besides, the tool fosters collaboration and gives a clear direction on how everyone is progressing towards meeting the business goals.
3. Eliminate Frequent Meetings
It is common for businesses to hold frequent meetings between team members even if some members don't have to be in the meeting. Asynchronous workflow encourages businesses to eliminate frequent meetings, messages, and questions. Instead, remote-first teams leverage the storage of virtual meeting recordings and documentation. This allows anyone to catch up on content at their convenience and pick up from where their colleague has left. This saves everyone's time and improves productivity. Teams can work according to their time zones and must not take calls in the wee hours.
4. Allow People to Work According to Their Feasibility
Asynchronous work culture allows people to work as per their feasibility. It doesn't matter how many hours the employee clocks in as long as the work is done. Distributed teams can take cultural holidays and should not be forced to follow a global holiday calendar. Adhering to a strict schedule may become a significant problem not just for meetings but also for events like CEO's town hall. Switching to Coordinated Universal Time (UTC) is a good practice for remote-first teams to communicate what they need basis their time zone.
5. Quality is More Important Than Quantity
In organizations following an asynchronous workflow, employees have the freedom to log in and log out, as the primary aim is to achieve personal OKRs and organizational OKRs. Monitoring their systems with time tracking software only negates the positive aspects of work culture. Instead of installing any spying software on the employee's computer, managers should focus on the quality of the work produced by their team. As far as OKRs are concerned, they play a pivotal role in defining and measuring progress.
Key Takeaways
Distributed teams are worthy of smarter workflows, so adopting and practicing an asynchronous work culture is the safest bet. At the same time, there are several ways to implement an asynchronous work culture in your distributed team. Adopt these five measures to get started.
Set up an organization-wise goal measurement process employing OKR tool,
Encourage transparent communication among teams,
Eliminate frequent meetings,
Allow flexitime, and
Prioritize quality over quantity.
---