Blog
September 30, 2021
Reasons Why Leading Companies Use OKR Goal-setting Framework
2 min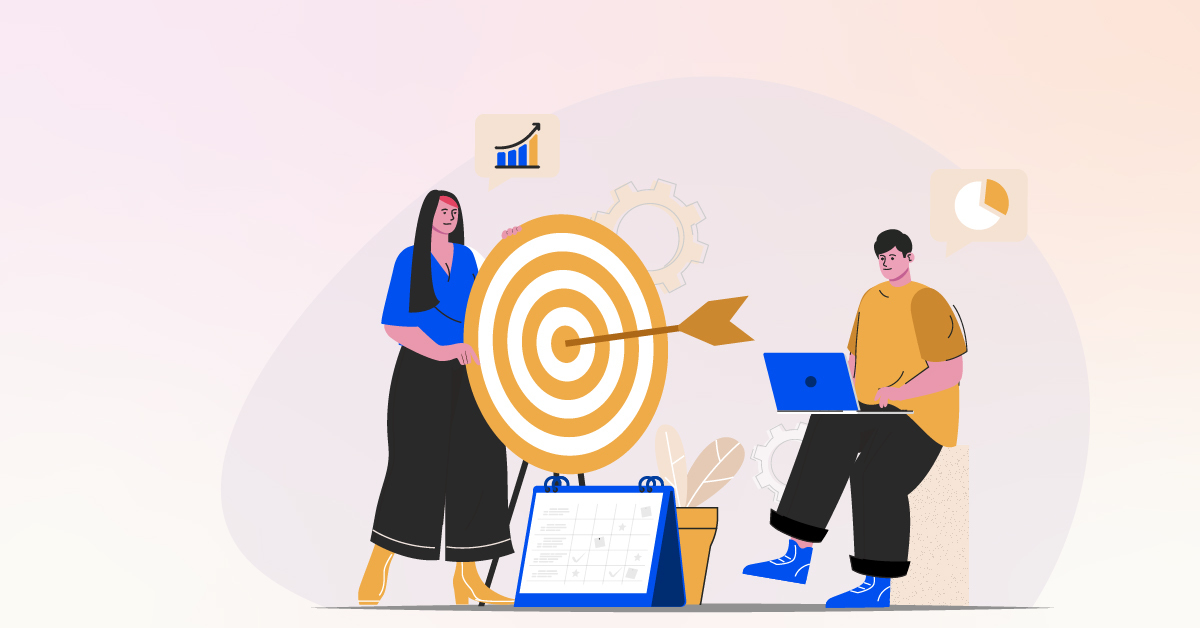 With the changing nature of organizations, employees often find it challenging to adapt to the rapid changes they need to deal with. Also, long-term business plans and strategic goals make employees feel demotivated due to a lack of purpose and sense of dissatisfaction. Leading companies such as Google, Oracle, LinkedIn, Netflix, Amazon, and others have implemented Objectives and Key Results (OKRs) to accomplish their short-term and long-term goals. John Doerr introduced the concept of OKRs at Google in the late 1990s. Since then, the OKR goal-setting framework has been implemented by Fortune 500 companies and motivational retreats.
These leading organizations use OKRs to focus and align towards the most important goals, create transparency between cross-functional teams, and increase agility to take the company forward.
Also Read: Attaining Success with Google's OKR Goal Setting Framework
During these uncertain times, it is essential for business leaders to align their teams, improve their collaboration, and create the right rhythm to achieve improved business results. As per the research by Deloitte, 65% of companies have implemented some form of cross-functional strategy[1]. This enables employees to break the silos and understand how their contribution can help the organization meet its broader goals and overall vision. Do you know why many successful organizations implement the OKR goal-setting framework? Here are the reasons:
Align Everyone in the Right Direction

Using the OKR framework, companies can break their high-level business objectives into small, ambitious goals. These smaller goals can be communicated at the team and individual levels, ensuring every team member aligns in the same direction as the company is heading. With clarity of the company's overall strategy, vision, and goals, employees stay focused and aligned towards achieving the goals that matter the most for business success.

Also Read: OKR Framework: We Need more Alignment and Transparency Now!

Connect Employees to Business Goals
When a broader picture of the company's goals is communicated to everyone, it imbibes a sense of transparency. This motivates people to connect themselves with the top-level goals and focus on how their role can help the company achieve its overall mission and purpose.
Track Progress towards Goal Achievements
Instead of refreshing objectives and key results during annual review cycles, companies prefer monthly or quarterly reviews to track progress. This provides the flexibility to realign OKRs as per the changing business priorities and ultimately unlock success.
Better Decision Making
With frequent progress tracking using the OKR goal-setting framework, organizations can gain qualitative insights to make crucial business decisions. When your team's progress is reviewed timely, leaders seek better knowledge on what is working in favor of the company's success and what is not.
Improve Engagement through Check-ins
The OKR framework is not associated with employees' performance but focuses on their overall engagement and participation levels. Rather than analyzing whether teams achieved 100% targets, managers conduct OKR check-ins to assess evaluate whether they are well-communicated, challenges are addressed, and results are updated.
To know more about why these leading organizations implement OKRs and how you can also follow the tips to adopt OKRs within your company, request a free demo for Unlock:OKR. Using OKRs to achieve the desired business goals and results can give your organization a competitive edge and ensure that you move forward.
Want to seek more help from our Unlock:OKR Coaches? Connect with us and get started!
---