Blog
November 23, 2021
Why Are Organizations Shifting from Spreadsheets to OKR Software?
2 min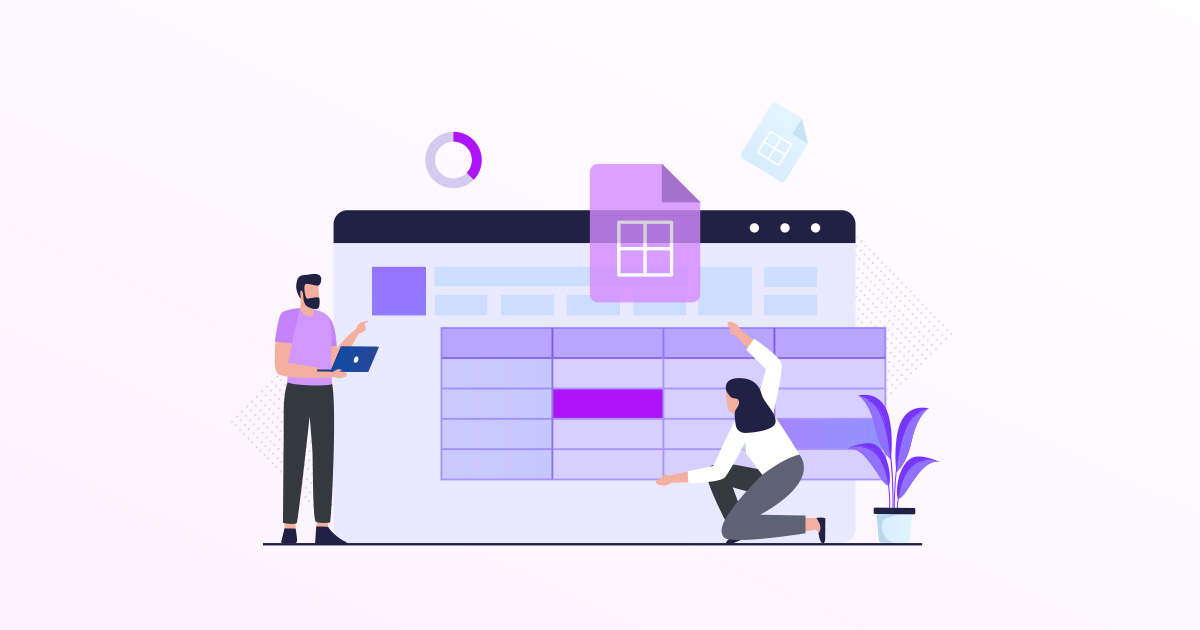 Whether your company has adopted Objectives and Key Results (OKRs) for the first time or has been implementing them for a while, choosing the best approach for goal setting can seem like creating an OKR in itself. Several organizations use Google Spreadsheets or Excel templates to set and track goals. But when it comes to achieving measurable key results and monitoring progress, OKR software can serve as a better option.
Using spreadsheets may seem like an easier way to get started, but they tend to become static documents that do not entirely unlock an organization's full potential. With powerful software like OKR, you can leverage maximum benefits, including an acute focus on priorities, strategic alignment towards common goals, the right rhythm for developing a strong cadence, and the agility to adapt to changing business conditions. Additionally, the OKR tool plays an integral role in facilitating the overall goal management process, including providing visuals in dashboards and aligning team members during meetings and planning sessions. You may be wondering how OKR software is better than spreadsheets. Let us explore further here:
Understanding 'Measurable Vs. Trackable'
When writing goals in online spreadsheets, you get measurable key results against each objective. However, the main goal is to write a success metric, which is trackable so that everyone can know how they are progressing. OKR software can use real-time data to decide what goals are essential to the company, regularly track progress, and determine what resources will be needed. There are some tricks for writing effective OKRs that can help you get there.
Using the simple OKR tool, organizations can initiate frequent check-ins to track progress, keeping the rhythm and agility they are looking for. This also helps attain alignment at all levels, which is impossible to achieve with spreadsheets.
Also Read: OKR Software: 5 Important Features that Organizations Look for
Transparency in Setting Goals
One of the key reasons why organizations utilize OKR software is the transparency between teams regarding the most important goals and business priorities. Goals written in spreadsheets may also seem clear but tend to get muddled when every person uses the same sheet to update goals every week, month, or quarter.
Organizations using OKR as an employee goal-setting software can easily manage business goals with the utmost transparency by using visualizations in dashboards. A visualized goal-setting structure makes it more convenient for leaders and their team members to see how well everyone is aligned and focused on the company's mission and vision.
Also Read: Planning to Use OKR Goal-setting Software? The Time is Now
Integrating into the 'Flow of Work'
With the increasing shift towards remote-first culture, most employees need access to online communication tools such as Slack, Teams, Jira, etc. A spreadsheet or Excel template is just another tool that does not support integration.
On the other hand, OKR software successfully integrates with such platforms to drive engagement and create an actual 'flow of work' experience for every employee. For instance, integration with the Jira tool links daily operational tasks with measurable key results and ultimately aligns to the business strategy. This helps employees to track their goals and overall progress while completing their daily tasks.
Many leaders fail to achieve the intended business outcomes if they consider OKRs to be merely a platform adoption. Beyond just buying the platform, an entire change management process must be associated with implementing an OKR software. Compared to spreadsheets, using employee goal-setting software like Unlock:OKR can help organizations stay competitive, innovate faster, and ultimately drive business success.
Book a free demo and get started today!
---