Blog
November 24, 2021
Why do you need an OKR consultant?
3 min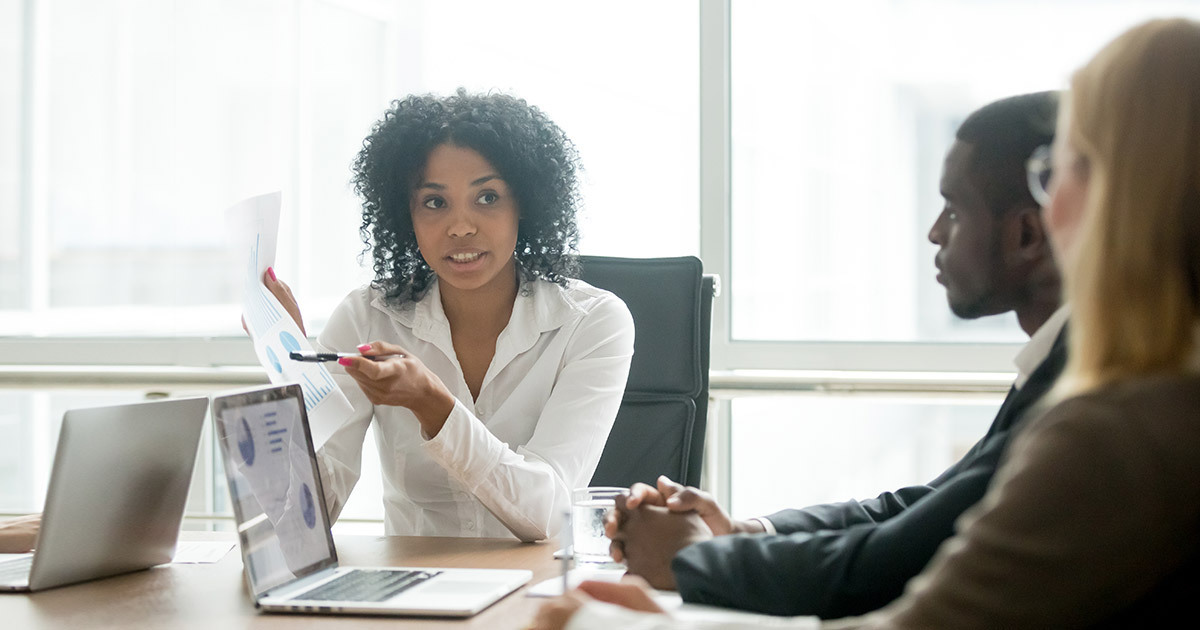 While the principles of the OKR framework are fairly simple to understand, having your company and team implement Objectives and Key Results isn't easy.
An OKR consultant helps transform your business by guiding you on the OKR best practices, training your teams and helping the entire organization implement OKRs. Going a step ahead, the OKR coach optimizes the OKR framework according to your needs so that you are more likely to succeed.
Especially when you are implementing the OKR methodology for the first time, you need an OKR consultant who can help strengthen performance, drive operational excellence and improve business processes.
Let's start with knowing why you need an OKR consultant when you start using OKRs for business.
1. Better alignment of goals – In the OKR process, there are many roles and stakeholders and everyone needs guidance in their own way.
For leaders, the goal is to have everyone be more aligned and connected to strategic priorities. OKR champions want everyone to follow practices they've put in place and get support from the team. OKR coaching helps everyone align their goals better and their experience can help you save time and effort.
Also, OKRs don't work when people don't know how to set them nor have processes to implement them. Managing expectations and organizing workflows are crucial for successful OKR implementation and it is the role of an OKR consultant to guide your team to be more aligned and productive rather than simply structuring your goals in a new way.
Read more: Role of an OKR consultant in improving business strategy
2. They know how to adopt OKRs at all levels to fit your needs – While the principles of OKR remain consistent, the OKR framework has various deployment parameters which need to be customized for every company before they are implemented and continuously adjusted as needed.
There are no prescriptions nor a one-size-fits-all approach in the OKR methodology and every company is unique.
A good OKR consultant has years of experience in seeing what works and what doesn't when it comes to setting Objectives and Key Results in all types of industries and at the company, team and individual levels.
They know the challenges your company would face with OKRs and help prevent or overcome them smoothly without your team losing motivation.
3. Help achieve better results – An OKR coach or champion asks the right questions, shares best practices, sets goals, provides hands-on training, motivates and empowers teams and enables organizations to achieve measurable results with utmost transparency and consistency.
In other words, an OKR consultant guides employees and teams to work on their stretch goals and utilize an outcomes-aligned approach to help them commit to their OKRs, set audacious goals and beat them.
Read more: How does and OKR consultant help transform your business?
When do you need an OKR consultant?
1. To align top goals and priorities – It should be clear to everyone that an OKR methodology is successful only if the strategy aligns with the values of the company or individual. An OKR consultant enables companies to create and execute OKRs as per the top goals and priorities.
Organizations use OKR consulting to ensure that individual goals are aligned to the team objectives which in turn are aligned with the company's goals, vision and purpose.
2. To decide OKR cycles and OKR review schedules as per the organizational structure – When starting out with OKRs it's important to consider the cadence you will run to. Many organizations work to a 3 or 4-month cadence, but it's important to work to a cadence that works for you and your people. You should also consider how the check-in process will work for your teams – whether you would want a daily check-in with weekly reflection or does bi-weekly reflection fit better?
An OKR consultant guides you through the changes needed during the OKR implementation process so that you meet the organizational goals.
3. When learning and adapting the OKR framework – A philosophy that fits OKRs perfectly is – test, learn and adapt. Don't expect everything to be right from the first time you implement Objectives and Key Results.
An OKR coach works with you to test what works, highlight learnings from the projects you implement and adapt the learnings in your next cycle.
The OKR consultant takes ownership to review progress quarterly, ensuring that the strategy and goals are aligned, optimized and results improved.
OKR coaching is crucial for any business
Hiring an OKR consultant can help your company adopt an OKR mindset, align goals in the same direction to achieve more and successfully implement OKRs by avoiding common pitfalls.
If you've already implemented OKRs in your organization, OKR coaching can streamline processes and increase business impact.
---