Blog
May 20, 2021
5 Superpowers of Powerful OKR Framework | Unlock OKR
3 min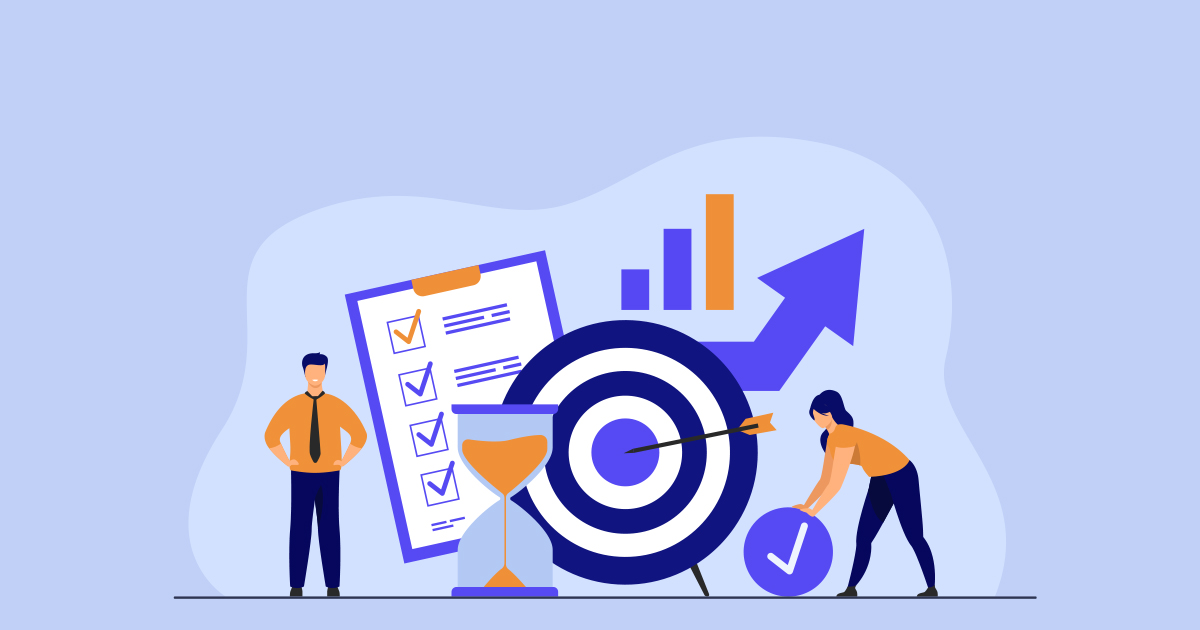 With a wide range of new tools available in the market, an effective goal-setting and tracking methodology that most businesses adopt to thrive in today's market: Objectives and Key Results. Andy Grove introduced OKRs at Intel, and since then, the OKR framework is implemented by Google, LinkedIn, and leading companies to focus on ambitious goals, promote cross-functional team collaboration, and drive performance. The increased adoption of the OKR framework has resulted in a reduced gap between strategy and execution and unified cadence across the entire organization to achieve improved business outcomes.
Unlock OKR is a powerful OKR framework built on the modern approach to track goals and gauge performance impact. It supports five unique superpowers to organizations of different sizes and cultures that help businesses reach the next level. Key benefits that organizations can leverage from those superpowers include-
The first superpower of objectives and key results framework is Alignment. OKRs present the same set of goals across the entire organization, keeping everyone focused and aligned. Alignment helps employees move in a unified direction while setting shared goals and measuring results towards the end of a quarter or year. It also breaks down the silos as employees collaborate with their peers as well as supervisors to understand the company's priorities and overall mission.
Focus is the second important aspect of OKR goal-setting framework. With so many priorities for different departments or business units, focus enables everyone to decide what matters the most to the company during a specific timeframe- month, quarter, or year. Consequently, employees can contribute to unlocking business success, thus feeling encouraged to perform better and achieve more.

Also Read: Adopting OKRs: Increased Focus, Better Engagement, and Higher Performance

Business agility is the third superpower supported by Unlock OKR. With OKR adoption, organizations no longer need to rely on a year-long performance evaluation process. With ever-evolving market conditions, a simple tool like OKRs can help with refreshing or realigning business goals and executing strategy faster as per the changing company's priorities.
The fourth superpower is accountability which shifts the mindset from output to outcomes. For successful goal tracking and performance management, organizations must implement OKRs to keep people accountable for what they do and what they try to accomplish. Unlock OKR is also more outcomes-aligned and less task-oriented, keeping everyone centered around their achievements on completing a task.
The right battle rhythm is the fifth and last superpower of objectives and key results framework. It helps follow a structured way to develop an agile business strategy and execute the right action to unlock the potential. By establishing the right rhythm, organizations can also initiate effective conversations through weekly or monthly check-ins. By utilizing the framework, organizations can seek OKR Coaching to motivate every employee, help improve their performance and give recognition.

Also Read: OKR Framework and its Utility for Modern Organizations
The above-discussed benefits are the reasons why businesses are replacing traditional goal setting and performance management methods with OKRs. The five superpowers of Unlock OKR help organizations create an agile system to measure success and unlock performance. To explore more about OKR adoption, implementation, and coaching, you can Book a Demo.
---