Blog
April 13, 2021
OKR Framework: Key Pillars to Meet your Business Goals
2 min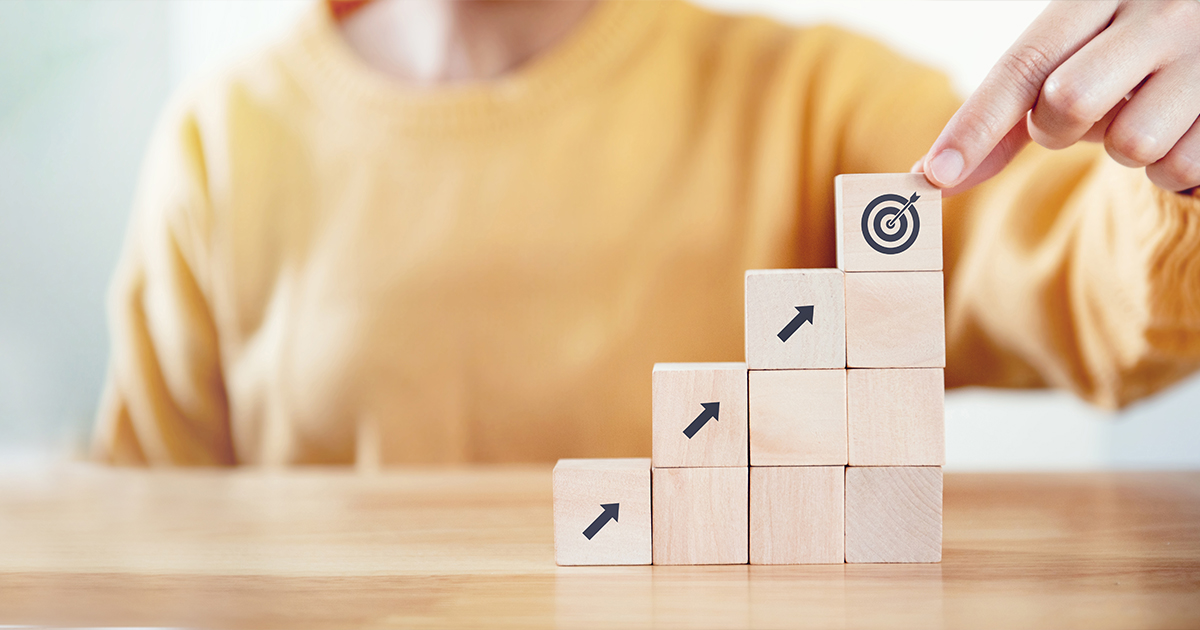 The beginning of a new quarter might be a busy time for many organizations to set new goals and objectives. Business leaders need to utilize this period to create new priorities, assess employees' progress, and tweak the organizational strategy to improve the overall outcomes. Objectives and Key Results (OKRs) is an effective employee goal-setting framework that enables businesses to articulate the right goals and attain measurable outcomes that can be tracked over the month, quarter, or year. So, the OKR framework serves as a powerful goal management tool that drives focus on the priorities, shrinks the gap between strategy and execution, and unlocks the overall performance impact.
What are Objectives?- What you want to achieve
Objectives are the ambitious business goals that are communicated to everyone within the organization. There are multiple objectives for every department. To achieve those goals using the OKR framework, they should be simple and concise. Besides, companies prefer setting quarterly goals as it becomes easier to review individual performance and overall progress in accomplishing the company's vision and goal.
What are Key Results?- How you will achieve the objective
Key Results define the ways you will attain your goals and measure progress. These are quantifiable and indicate whether everyone is moving in a unified direction while contributing towards the company's success and growth. Key Results should not be too easy to attain but should create meaningful experiences when achieved.
Also read: Using Objectives and Key Results to Attain Organizational Goals
Key Pillars of an OKR Framework
Following are the key pillars of the OKR framework that makes organizations not only create shared objectives but also achieve the best business results-
Radical Focus Prioritizes Goals

The powerful objectives and key results framework allow individuals, teams, and organizations to focus on what matters the most. OKRs enable managers and leaders to prioritize on the quarterly or yearly goals that bring the best outcomes. Consequently, keeping a radical focus on the priorities, organizations get a clear vision of what needs to be done to increase the overall impact and pave to the path of success.

Transparency Fosters Alignment

Transparency is another key pillar of the OKR framework, ensuring everyone within the organization is rowing in the same direction. This means, that goals defined by the company's CEO can be shared with all employees so that they can align their efforts to accomplish the common goals. Besides, organizations must have transparency about other teams' performance goals to encourage alignment, boost engagement, and drive the company forward.

Shorter Cadence Promotes Agility

The frequency of setting business goals on monthly, quarterly, or yearly basis is called as 'cadence'. The successful implementation of the OKR framework depends upon the cadence at which the goals are set and tracked. The flexibility of creating OKRs may vary as per the organization's culture and changing market conditions. Most companies prefer quarterly goal setting to establish the right rhythm and prepare their employees for any inevitable future changes. Consequently, with a shorter cadence, managers can frequently review employees' progress and ensure agility in the right decision-making and strategy execution.

Outcome-first Approach Ensures Accountability

The powerful goal setting framework is more outcomes-aligned and less task-oriented. The outcome-first approach using OKRs ensures that everyone is accountable of what they want to do and what results they want to accomplish. With the shifting focus from output to outcomes, OKRs leave a strong impact on the overall business productivity, workforce performance and nurture a goal-oriented work culture.
Also Read: Adopting OKRs: Increased Focus, Better Engagement, and Higher Performance
The above-discussed key pillars of the OKR framework enable organizations to unlock their potential with better alignment, focus, and clarity on what is most important. If you are looking for effective performance management and goal-setting framework, then Unlock:OKR can be a perfect choice. To know more about the powerful tool's core benefits and advanced features, you can Book a Demo.
---